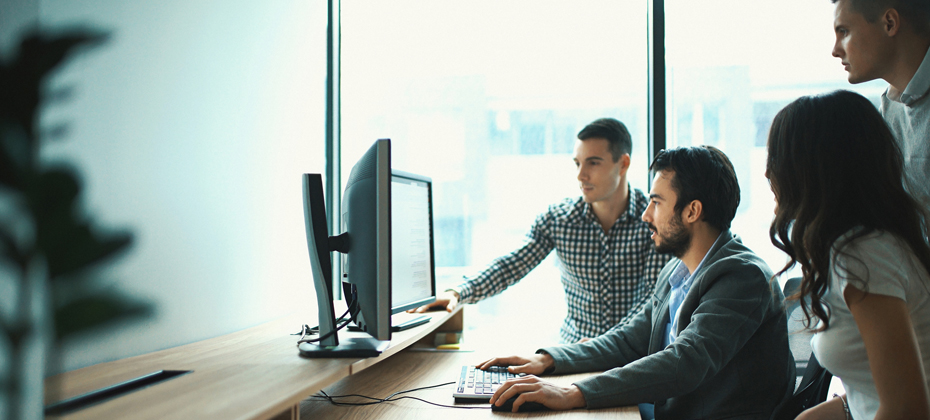 As our society becomes ever more dependent on everything mobile, criminals are continually searching for and exploiting weaknesses in the digital ecosystem, causing significant harm to consumers, businesses and the economy.  In fact, according to our 2018 Global Fraud & Identity Report, 72 percent of business executives are more concerned than ever about the impact of fraud. Yet, despite the awareness and concern, 54 percent of businesses are only "somewhat confident" in their ability to detect fraud.
That needs to change, and it needs to change right away.  Our industry has thrived by providing products and services that root out bad transactions and detect fraud with minimal consumer friction. We continue to innovate new ways to authenticate consumers, apply new cloud technologies, machine learning, self-service portals and biometrics. Yet, the fraud issue still exists. It hasn't gone away.
How do we provide effective means to prevent fraud without inconveniencing everyone in the process? That's the conundrum.
Unfortunately, a silver bullet doesn't exist. As much as we would like to build a system that can detect all fraud, eliminate all consumer friction, we can't. We're not there yet. As long as money has changed hands, as long as there are opportunities to steal, criminals will find the weak points – the soft spots.  That said, we are making significant progress. Advances in technology and innovation help us bring new solutions to market more quickly, with more predictive power than ever, and the ability to help clients to turn  these services on in days and weeks.
So, what is Experian doing? We've been in the business of fraud detection and identity verification for more than 30 years. We've seen fraud patterns evolve over time, and our product portfolio evolves in lock-step to counter the newest fraud vectors. Synthetic identity fraud, loan stacking, counterfeit, identity theft; the specific fraud attacks may change but our solution stack counters each of those threats. We are on a continuous innovation path, and we need to be.
Our consumer and small business databases are unmatched in the industry for quality and coverage, and that is an invaluable asset in the fight against fraud. It used to be that knowing something about a person was the same as authenticating that same person. That's just not the case today. But, just because I may not be the only person who knows where I live, doesn't mean that identity information is obsolete. It is incredibly valuable, just in different ways today.
And that's where our scientists come into their own, providing complex predictive solutions that utilize a plethora of data and insight to create the ultimate in predictive performance. We go beyond traditional fraud detection methods, such as knowledge-based authentication, to offer a custom mix of passive and active authentication solutions that improve security and the customer experience. You want the latest deep learning techniques? We have them. You want custom models scored in milliseconds alongside your existing data requests. We can do that. You want a mix of cloud deployment, dedicated hosted services and on-premise? We can do that too.
We have more than 20 partners across the globe, creating the most comprehensive identity management network anywhere. We also have teams of experts across the world with the know how to combine Experian and partner expertise to craft a bespoke solution that is unrivaled in detection performance.
The results speak for themselves: Experian analyzes more than a billion credit applications per year for fraud and identity, and we've helped our clients save more than $2 billion in annual fraud losses globally.
CrossCore™, our fraud prevention and identity management platform, leverages the full breadth of Experian data as well as the data assets of our partners. We execute machine learning models on every decision to help improve the accuracy and speed with which decisions are made. We've seen CrossCore machine learning result in a more than 40 percent improvement in fraud detection compared to rules-based systems. Our certified partner community for CrossCore includes only the most reputable leaders in the fraud industry.
We also understand the need to expand our data to cover those who may not be credit active. We have the largest and most unique sets of alternative credit data among the credit bureaus, that includes our Clarity Services and RentBureau divisions. This rich data helps our clients verify an individual's identity, even if they have a thin credit file. The data also helps us determine a credit applicant's ability to pay, so that consumers are empowered to pursue the opportunities that are right for them. And in the background, our models are constantly checking for signs of fraud, so that consumers and clients feel protected.
Fraud prevention and identity management are built upon a foundation of trust, innovation and keeping the consumer at the heart of every decision. This is where I'm proud to say that Experian stands apart. We realize that criminals will continue to look for new ways to commit fraud, and we are continually striving to stay one step ahead of them. Through our unparalleled scale of data, partnerships and commitment to innovation, we will help businesses become more confident in their ability to recognize good people and transactions, provide great experiences, and protect against fraud.