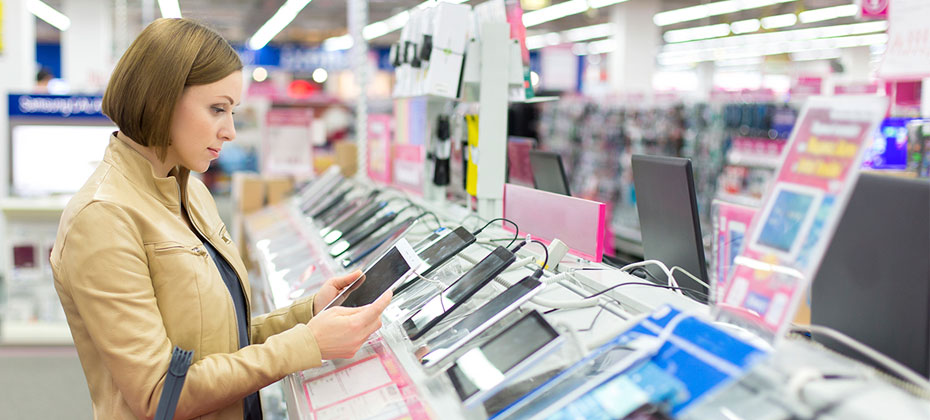 False declines are often unwarranted and occur due to lack of customer information
Have you ever been shopping online, excited to get your hands on the latest tech gadget, only to be hit with the all-too-common disappointment of a credit card decline?
Whom did you blame? The merchant? The issuer? The card associations? The answer is probably all of the above. False declines like the situation described above provoke an onslaught of consumer emotions ranging from shock and dismay to frustration and anger.
Of course, consumers aren't the only ones negatively impacted by false declines. Many times card issuers lose their coveted "top of wallet" position and/or retailers lose revenue when customers abandon the purchase altogether. False declines are unpleasant for everyone, yet consumers struggle with this problem every day — and fraud controls are only getting tighter.
How does the industry mutually resolve this growing issue? The first step is to understand why it occurs. Most false declines happen when the merchant or issuer mistakenly declines a legitimate transaction due to perceived high risk. This misperception is usually the result of the merchant or issuer not having enough information to verify the authenticity of the cardholder confidently. For example, the consumer may be a first-time customer or the purchase may be a departure from the card holder's normal pattern of transaction activity. Research shows that lack of a holistic view and no cross-industry transaction visibility result in approximately $40 billion of e-commerce declines annually.
Think about this for a minute — $40 billion in preventable lost revenue due to lack of information. Merchants' customer information is often limited to their first-hand information and experience with consumers. To solve this growing problem, Experian® developed TrustInsight™, a real-time engine to establish trusted online relationships over time among consumers, merchants and issuers. It works by anonymously leveraging transactional information that merchants and financial institutions already have about consumers to create a crowd-sourced TrustScore™. This score allows first-time online customers to get a VIP experience rather than a brand-damaging decline.
Another common challenge for merchants is measuring the scope of the false declines problem. Proactively contacting consumers, directly capturing feedback and quickly verifying transaction details to recoup potential lost sales are best practices, but merchants are often in the dark as to how many good customers are being turned away. The solution — often involving substantial operational expense — is to hold higher-risk orders for manual review rather than outright declining them. With average industry review rates nearing 30 percent of all online orders (according to the latest CyberSource Annual Fraud Benchmark Report: A Balancing Act), this growing level of review is not sustainable. This is where industry collaboration via TrustInsight™ offers such compelling value. TrustInsight can reduce the review population significantly by leveraging consumers' transactions across the network to establish trust between individuals and their devices to automate more approvals.
Thankfully, the industry is taking note. There is a groundswell of focus on the issue of false declines and their impact on good customers. Traditional, operations-heavy approaches are no longer sufficient. A trust-based industry-consortium approach is essential to enhance visibility, recognize consumers and their devices holistically, and ensure that consumers are impacted only when a real threat is present.