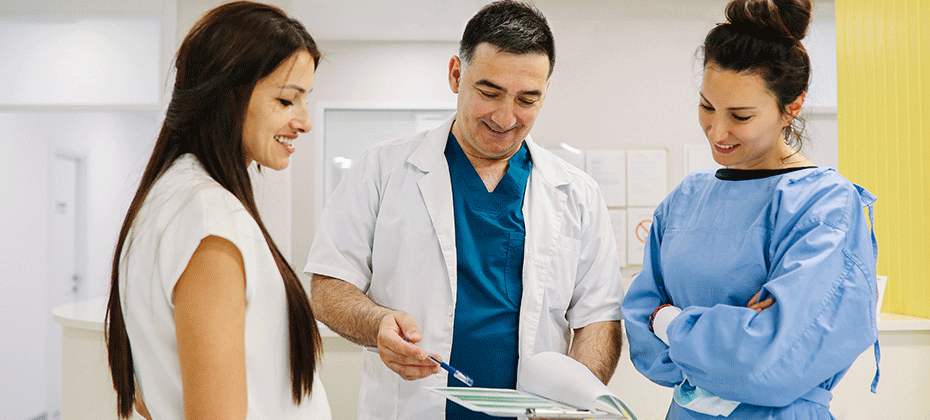 As revenue cycle leaders continue to navigate an increasingly complex financial landscape, preventing healthcare claim denials remains the number one priority. Experian Health's State of Claims 2022 report found that 30% of respondents see claims denied 10-15% of the time, while 42% were seeing the rate of denials increase year over year. Denials in healthcare, which can be easily avoided, contribute significantly to the waste of healthcare funds. These denials cause providers to lose hundreds of billions of dollars in profits annually. This blog looks at the key questions providers should ask to get to the bottom of why healthcare claims get denied, how to prevent healthcare claim denials and ways technology can support better denial management.
Why do healthcare claims get denied?
The State of Claims 2022 survey revealed that the most common causes of denied claims boil down to three issues:
48% said missing or incomplete prior authorizations were among the top three reasons for denials
42% said failure to verify provider eligibility was a common reason for denials
42% said inaccurate medical coding led to denials
6 in 10 respondents said insufficient data and analytics made it difficult to identify and resolve issues with claims submissions, and a similar number said a lack of automation was hindering operational improvements. The good news is that these obstacles can all be effectively addressed with the right denial management strategy and digital tools.
How do claim denials affect revenue cycles?
Denied and underpaid claims have a ripple effect on hospital revenue cycles: delayed and non-payments restrict cash flow, hampering the provider's ability to operate efficiently and deliver care effectively. Significant amounts of staff time are lost to avoidable administrative activities and rework, as claims need to be corrected and resubmitted. This creates a bottleneck in the revenue cycle, which can lead to decreased revenue and additional costs. Extra work is particularly challenging for staff who are already under pressure due to ongoing labor shortages.
For patients, denials can cause stress and confusion around how the cost of care will be met.
How can providers reduce or prevent healthcare claim denials?
Since most denials result from inaccuracies that originate early in the patient journey, the solution calls for better data management in patient access, and robust checks just before claims are submitted. Reducing claims errors will contribute to better claim submission rates and higher reimbursement rates.
Some examples of ways to improve healthcare claims processing include:
Upgrading claims technology with tools such as ClaimSource®, which helps providers manage the entire claims cycle from one platform. By automating claims processing, ClaimSource helps ensure claims are clean before being submitted. The tool creates custom work queues so staff can prioritize high-value tasks and get paid faster.
Automating line-by-line claim reviews with Claim Scrubber, to eliminate errors or omissions on claims before they are submitted. Claims management operations are more efficient, resulting in less rework, administrative costs and delays. It can also be paired with Contract Manager, so providers can audit claims before and after remittance.
Using an early-and-often approach to monitoring claim status to expedite reimbursement. Enhanced Claim Status eliminates manual follow-up and helps providers react quickly to any pended, returned-to-provider, denied or zero-pay transactions, further improving cash flow.
Experian Health's ClaimSource and Contract Manager solutions were both ranked number one in their respective categories in the 2023 Best in KLAS awards.
Learn more

What is the best way to track and manage claim denials?
Most providers rely on both manual and automated processes to manage claims and denials. Making the shift from manual to digital can save time, reduce errors and increase overall efficiency. However, providers may be wary of implementing new systems, due to concerns about costs, data interoperability and the learning curve for staff. For this reason, it's essential to select a denials management solution that fits the provider's unique specifications.
Denials Workflow Manager eliminates manual processes and allows providers to optimize the claims process according to the metrics that matter to them. It generates work lists based on the client's specifications, such as denial category and dollar amount, and incorporates extensive data analysis capabilities to identify the root causes of denials and improve upstream processes to prevent them. It can be easily implemented as a standalone product or integrated with ClaimSource, to give users access to the entire claims and denial management cycle on a single screen.
How can automation and AI prevent healthcare claim denials?
Given the volume, complexity and financial impact of the current claims workload, automation and artificial intelligence (AI) are now critical elements in the denials management toolkit. In the State of Claims survey, more than half of respondents said they were using automated claims processing, with many using automation to keep track of payer policy changes, automate patient portal claims reviews and digitize patient registration.
Despite much media furor, AI is still the domain of early adopters: only 11% of respondents said they were using AI. But while automation can effectively eliminate unnecessary manual tasks, AI is a force multiplier for denials management, offering additional predictive capabilities and "learning" from historical data to prevent denials. For example, AI Advantage™ is Experian Health's newest denials management solution, offering a two-pronged approach to preventing and managing denials:
AI Advantage – Predictive Denials identifies claims that are at risk of being denied, so corrections can be made before claims are sent to payers.
AI Advantage – Denial Triage comes into play post-submission, reviewing patterns in denials to prioritize those with the greatest likelihood of reimbursement.
Watch the explainer video to find out more about how AI Advantage can reduce denials and increase reimbursements.
Client feedback to date suggests that incorporating AI-powered denial management solutions could be a game-changer for providers looking to streamline operations, prevent lost revenue and free up capacity to focus on their primary mission of delivering quality patient care.
Find out more about how Experian Health helps healthcare providers leverage automation and AI to prevent healthcare claim denials.