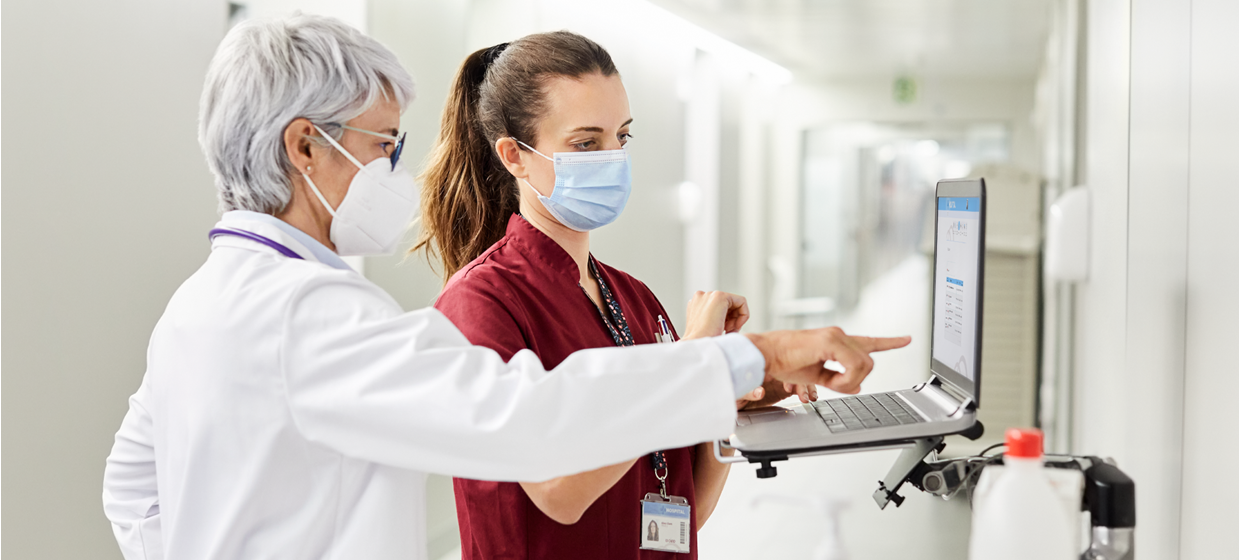 "The challenge we sought to overcome by leveraging AI Advantage at our organization was just gaining more insight into how denials originate and what actions we can take to prevent those from happening."
— Skylar Earley, Director of Patient Financial Services
Challenge
Starting as a 17-bed hospital more than 100 years ago, Schneck Medical Center now serves four counties in Indiana, with a staff of more than 1,000 employees, 125 volunteers and nearly 200 physicians. The organization's vision is to deliver excellence, lead transformation and advance health, underpinned by a patient-first philosophy.
For the Patient Financial Services team at Schneck Medical Center, reworking denied healthcare claims was often time-consuming and inefficient. Billers tended to prioritize high-value claims, without knowing the probability of reimbursement. They sought a denial management solution that would reduce the risk of denied claims and minimize their impact on the revenue cycle.
Solution
Schneck worked with Experian Health to test two new denial management solutions that use artificial intelligence (AI) to reduce the likelihood of denials and prioritize rework to maximize reimbursement. The first, AI Advantage™ – Predictive Denials, uses AI to predict claims that have a high chance of being denied, so they can be corrected before the claim is sent to the payer. If a claim review exceeds the suggested threshold for denial probability, an alert is triggered, and the flagged claim is automatically routed to the appropriate biller. The biller investigates the alert to understand what changes are needed. This might include checking insurance eligibility, reviewing coding errors or reviewing authorization status. Once the alert is resolved, the claim can be automatically resubmitted.
The second solution, AI Advantage™ – Denial Triage, prioritizes denials based on the potential for reimbursement so staff can focus recovery efforts on the right claims. The triage process starts with identifying between 2 and 10 denial segmentation categories based on likelihood of reimbursement. Schneck chose to identify 5 categories to start. Individual remits are evaluated and automatically assigned to the appropriate category, so they can be routed to the correct specialist.
The tools use historical claims data and a continuously learning AI model to detect patterns in payer decisions. Staff can customize denial probability thresholds and segmentation criteria to ensure claims are routed to the correct specialist. The solutions integrate seamlessly with Schneck's existing claims management system, ClaimSource®, and other health information workflows.
Listen in as Skylar Earley, Director of Patient Financial Services, and Tammy Etheridge, Lead Biller at Schneck Medical Center, discuss how AI Advantage™ helped their organization reduce claim denials.
Outcome
After just six months, AI Advantage helped Schneck reduce denials by an average of 4.6% each month. Corrections that would previously have taken 12 to 15 minutes to rework can now be processed in under 5 minutes.
Staff report that the thresholds determined by AI Advantage – Predictive Denials are highly accurate, leading to better decision-making when reworking claims prior to submission. And with AI Advantage – Denials Triage, staff feel confident that they're focusing their attention on the right segments, rather than wasting time on high-value claims that are unlikely to be reimbursed.
Skylar Earley says, "Before, we had no insight into whether we were performing value-added work when we followed up and worked denials. Now we see those percentages."
Learn more about how AI Advantage generates insights to help healthcare organizations reduce time spent working denials and maximize reimbursement.