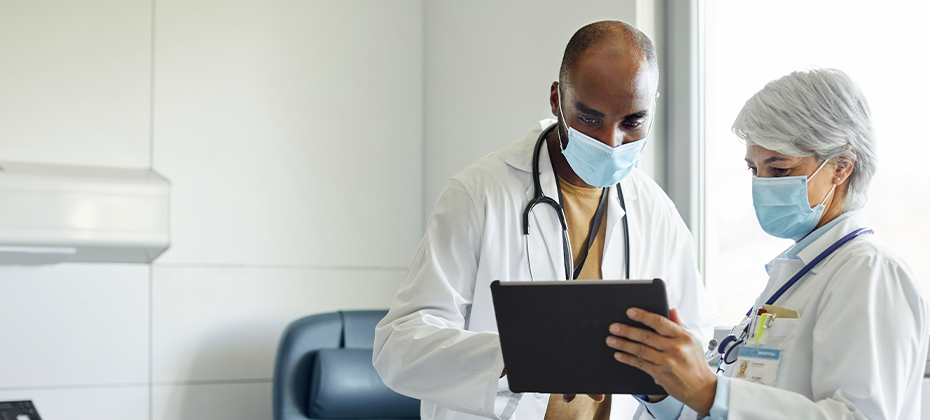 US hospitals have provided more than $702 billion in uncompensated care over the last two decades. To protect profits, healthcare organizations must be vigilant about finding any available insurance coverage for their patient's care. But for many, recent regulatory changes and pandemic-related disruption have made navigating an already complex reimbursement landscape even more challenging.
Checking for missing insurance coverage and chasing payments consumes staff time that could be better spent elsewhere. However, with the right revenue cycle management tools, healthcare organizations can reduce profit-eating write-offs and denied claims. Experian Health's new white paper sets out an end-to-end strategy to help healthcare providers find missing and forgotten coverage. With a comprehensive game plan for minimizing lost revenue at every touchpoint in the patient journey, providers can optimize the patient experience, reduce revenue leaks, and ease the burden on staff.
Here, we explore some of the trends that are challenging reimbursements, identify opportunities to find missing coverage quickly, and present best practices to eliminate the risk of bad debt at every stage of the patient journey.
Download the white paper to find out more about building a unified strategy to find missing and undisclosed insurance coverage in 2022.

Download now
Trends that make revenue recovery tougher
Healthcare providers must keep abreast of regulatory changes that affect the reimbursement process, which often challenges profitability. For example, the American Rescue Plan Act of 2021 made some key changes to the Affordable Care Act. This included expanding Medicaid provision, decreasing Medicare premiums, and accelerating the COVID-19 vaccination program. For providers, this means an influx of patients who are newly entitled to government assistance, requiring new processes to avoid delayed claims and payments and recover Medicare debt.
Many of these measures are a response to the pandemic. COVID-19 has squeezed household finances, leaving some patients without jobs and access to health insurance. Although employment rates are showing signs of recovery, tracking coverage as patients start new jobs remains highly resource-intensive for collections teams. Chasing self-pay revenue can often be more expensive than writing off the initial bill.
The growing focus on price transparency may mitigate some of these challenges. Proactive patient engagement can help patients understand and plan for their bills while improving the overall patient experience. The No Surprises Act, effective January 1, 2022, aims to protect patients from unexpected bills for out-of-network care in emergency and non-emergency settings. The regulation protects patients but creates significant work for providers to modify existing processes and systems in order to meet compliance standards.
Dustin Whittier, Senior Director of Product Management at Experian Health, explains that automating early coverage checks can be an efficient way to help consumers manage their changing healthcare obligations. He says, "With the increase in high deductible plans, the urgency surrounding COVID-19, regulations such as the No Surprise Act and Notice of Care, and a strategic focus on patient satisfaction and transparency, the impetus to automate knowing the full scope of insurance coverage – as  close to the point of care as possible – has never been greater."
In 2021, Coverage Discovery tracked down previously unknown billable insurance coverage in more than 27.5% of self-pay accounts.

Learn more
The Experian Health team can help healthcare organizations keep on top of changing regulatory requirements and implement solutions that ensure compliance, improve the patient experience, and protect against uncompensated care.
Optimizing for revenue recovery at every step of the patient journey
Successful revenue recovery starts with a patient engagement strategy that simplifies the steps to reimbursement at every patient touchpoint. A three-pronged approach can increase the likelihood of payment by identifying the opportunities to check for coverage before the patient comes in for care, at the time of service, as well as aftercare.
Pre-service insurance coverage checks
Verifying and tracking the patient's insurance status before they come in for care means their financial obligations will be clear from the start. Advance knowledge makes it much easier for patients to plan – and pay ­– their medical bills. An automated coverage identification solution such as Coverage Discovery can scan patient information as soon as they schedule an appointment to find any previously unknown coverage, using multiple proprietary databases and historical information.
 Identifying coverage at the point of care
When the patient receives their treatment, Coverage Discovery can check for any billable commercial and government coverage that may have been missed during pre-service. Providers should also give patients opportunities to pay for care at this point too, to avoid the need to chase for payments later. A simple and quick payment experience can reduce the risk of additional A/R days and collections agency fees.
Post-service checks for unidentified coverage
Finally, for any accounts that haven't been settled at the point of care, providers should run further coverage checks before determining whether to send statements and payment reminders to the patient, to write the amount off as bad debt, or to engage a collections agency. Coverage Discovery can detect any discrepancies that could lead to denied claims. It also offers weighted confidence scores so that accounts are reclassified and rebilled appropriately. Automated scrubbing can eliminate manual processes so staff can use their time more efficiently.
These steps will help plug revenue leaks at every stage of the patient journey. Not only will that improve cash flow and reduce the risk of bad debt, but it also helps create a more satisfying patient experience. Learn more about how Coverage Discovery helps recover revenue throughout the patient journey and gives patients peace of mind.
Learn more