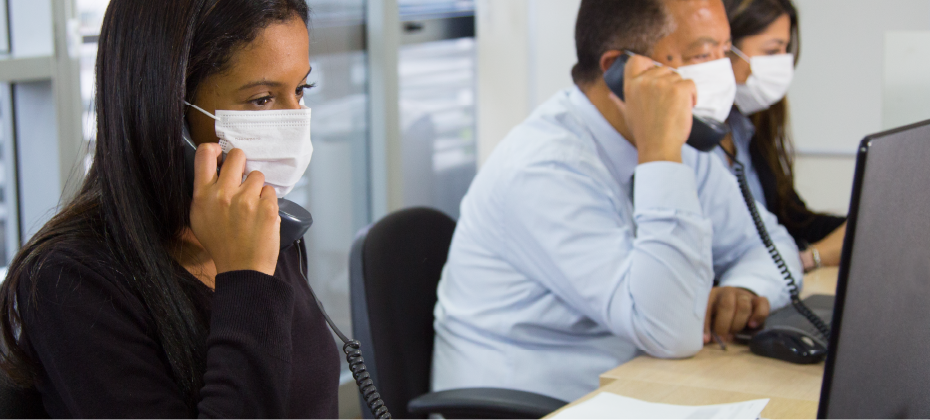 The manual process for fielding scheduling calls isn't an easy one. Calls can take up to 20 minutes, and call center agents may have to comb through binders or spreadsheets of provider calendars and scheduling rules to book a single appointment.
As a result, call center staff may only be able to place a handful of patients per day, despite receiving hundreds of scheduling calls. This not only contributes to a poor patient experience but can cause care delays and potentially push patients to seek care from surrounding competitors.

Prior to working with Experian Health, call center agents at Heritage Medical Associates were manually scheduling patients with the process described above, and only able to place three to five patients per day with calls lasting several minutes.
With Experian Health's call center scheduling solution in place, call center agents now have access to all of the organization's 135+ providers in a single digital platform. With an integration with Allscripts, call center agents can see all available appointments in real-time, identify the best provider and appointment for a patient's specific care need and then book the appointment on the spot.

Heritage Medical Associates has seen several improvements since working with Experian Health.
Increased call center efficiency. The time spent on the phone for scheduling an appointment has been nearly cut in half — from seven minutes down to just four. With more time, call center agents can now place between 40 and 50 patients per day.
Improved patient experience. Patients who called in to book an appointment, reported higher levels of satisfaction as they were able to navigate to the right provider and appointment more quickly.
Enhanced physician satisfaction. By automating their scheduling rules, providers can ensure that any open appointment slots are booked according to their personal preferences. They can better predict their schedules and maintain control over their calendars with the new solution.
Improvements to the bottom line. As each individual provider and separate location becomes more efficient, Heritage Medical Associates as a whole has been able to control overhead and has seen quantifiable improvement to its bottom line.
"The physicians that I've talked with so far find that they have a more efficient and planned day, and it's more relaxing. Their productivity is increased, and, at the same time, they've been able to reduce some of the stresses of their schedule."

— Jim Browne, Chief Executive Officer, Heritage Medical Associates
Learn more about how you can improve call center efficiency and the patient experience with guided search and scheduling.