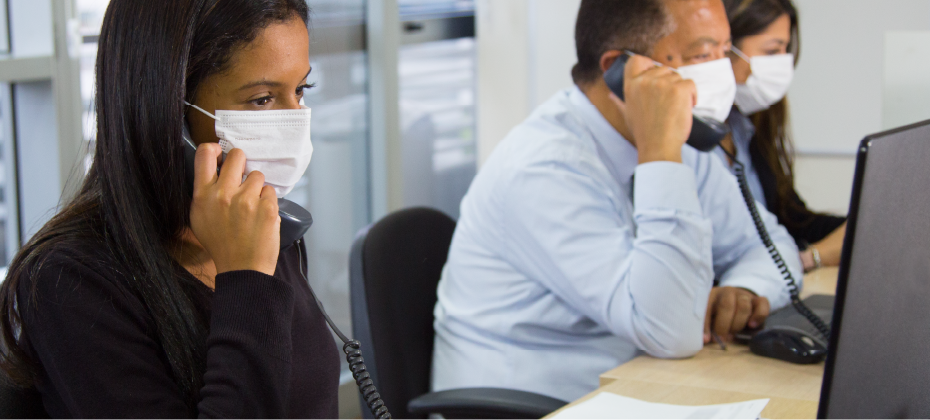 Consumers today expect fast and convenient access to almost everything, healthcare included. While still only offered by a fraction of healthcare providers out there, online scheduling is catching on throughout the market – especially as more providers turn to telehealth solutions during COVID-19.

Still, despite the uptick in online self-scheduling, there are patients who prefer to call to schedule an appointment and call centers may be overwhelmed as a large number of patients rush to reschedule appointments that were cancelled or postponed due to COVID-19. To best prepare, providers will want to ensure the best possible patient experience for those calling to schedule an appointment. This can be done by enabling online scheduling throughout the call center.
Here are five ways to make patient scheduling easy through your call center:
Save time
With a manual scheduling process, patients often have to sit on the phone – sometimes for upwards of twenty minutes – while also being put on hold or having to wait to be called back to confirm an appointment. It's not only an awful patient experience but imagine what all that time adds up with the number of scheduling calls providers receive every single day? By reducing call times you're making the process more efficient for more routine scheduling calls while also opening up call center agents to focus on those patients who need more attention.
Automate the rules
The key to reducing time spent scheduling an appointment is automating the scheduling protocols and business rules of the providers in the scheduling platform. Call center agents traditionally have to manually navigate expansive spreadsheets or three-ring binders of business rules with the scheduling criteria for each provider. Experian automates all those rules in our system and translates them to easy Q&A prompts for the scheduler while on the phone with a patient. In short, rules automation equals quicker scheduling (while maintaining accuracy).
Improve training
Because the rules are automated, the training process for call center agents is made much more efficient. Where agents would have had to learn the various nuances of scheduling complex specialty care for a variety of providers, they now just need to learn how to use the scheduling platform. The scheduling protocols are automated and help dialogues will pop-up to explain and guide agents through the scheduling process for every provider and care type. Where it may have taken 60 to 90 days to master scheduling for a new specialty, schedulers can now be experts for that specialty in as little as one hour.
Integration
In order to get the most out of any scheduling solution it needs to integrate into the provider's practice management system. Leveraging APIs or HL7 bi-directional connectivity, all bookings occur in real-time. This prevents any double-bookings and also removes any calendar maintenance by staff to block and recheck time for providers. With the integration, bookings from the call center transact the same as if a staff member was logged in at the providers office and scheduling on the spot.
Automated outreach
Providers can use automated outreach to augment their call center capabilities. With it they can send text message and IVR campaigns to patients with the ability for patients to schedule an appointment in real-time on the phone.
Check out Patient Schedule to learn more or download our free guide about how scheduling can be made easier for your patients through all of your access channels.