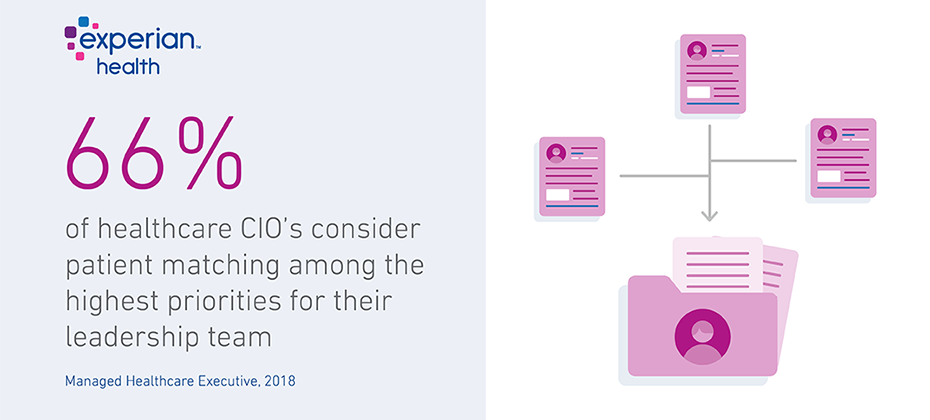 Patient identity is the backbone of the entire healthcare system. It's how the pharmacist knows they're handing over a prescription to the right person. It's how the physiotherapist knows what happened during a patient's knee surgery a few months earlier. It's how the hospital's billing office knows they're mailing a patient's bill to the right address. In short, it's how you know who your patients are.
When something goes wrong with patient identities, the negative impacts can be far-reaching: from a bad patient experience or worrying patient safety issues, to an operational nightmare or avoidable expense to the provider. Incorrect and mismatched patient records can lead to patients getting the wrong medicine or treatment, delayed treatment, or missed follow up. Clinicians may be forced to make medical decisions without seeing a 360° view of the patient in front of them. And potential data breaches arising from misidentification can leave providers exposed to both financial and legal challenges.
All of this is compounded by the fact that providers often don't know the scale of the problem. A healthcare IT survey in 2018 found that while 66% of Chief Information Officers in healthcare organizations considered patient matching among the highest priorities for their leadership team, only 18% actually knew the figures for mismatched and duplicate records within their own organization. That's not including the potential for identification errors being passed between different healthcare providers.
In fact, up to half of all patient records may not be linked correctly.
So why do these identity mismatches occur and how can you prevent them? Understanding the root causes is the key to solving for patient misidentification.
Top 9 reasons for patient misidentification
According to a Ponemon Institute study of more than 500 nurses, clinicians, IT staff and finance leads across the US, common causes of patient misidentification include:
Incorrect patient identification at registration, where the patient is linked to the wrong records throughout their interaction with the service provider

Inability to find the correct record for the patient, when queries result in multiple or duplicate records, or no record at all

Time pressure when treating patients – clinicians can waste up to 30 minutes per shift searching for correct health records for patients

Insufficient training and awareness, with staff failing to follow protocols correctly, or those protocols being substandard in the first place

Too many duplicate records in the system, with misidentification occurring when the search query returns multiple records with the same name or date of birth

Human error

Inefficient information-sharing between departments or workflows

Over reliance on DIY solutions, which may not quite meet the mark in identity management

Patient behavior, where patients themselves may submit false information in order to access treatment not otherwise available to them.
How to avoid and fix mismatched patient records
Writing in the Patient Safety and Quality Healthcare journal about the need to create a culture that encourages proactive risk assessment to prevent patient misidentification, Patricia Hughes, Robert Latino and Timothy Kelly say:
"Too often, patient identification errors only receive their due attention after a serious mistake occurs, such as one that results in patient harm. These "sentinel events" persist despite numerous technological advances and initiatives to focus attention on the issue… The good news is that patient identification errors are highly preventable with the right identification analyses, workflows, and safeguards in place."
Providers need to look at past errors and understand why they happened, implement safeguards such as the Safety Assurance Factors for EHR Resilience (SAFER) checklist, and support staff to use identity matching and verification tools with confidence.
Using the right tool for the job
Traditional matching tools (such as manual processes, an enterprise master patient index, or a homegrown data matching solution) are no longer sufficient, due to the volume of data to be matched and the varying quality from each source.
As patient records are increasingly spread across multiple systems and departments, all with different systems and reliability, providers should explore how Universal Patient Identifiers can build a more connected data ecosystem. This approach creates the most complete view of patients from reliable health, credit, and consumer data sources, and can significantly reduce the challenges arising from mismatched records.
For example, Experian Health's Universal Identity Manager platform spans hospitals, health systems and pharmacy organizations, processing more than 550 million health records. By integrating patient information from sources beyond your own enterprise-level data, you'll be able to more accurately match, manage and protect patient data, and root out the causes of misidentification before it even happens.
Learn more about patient matching methodologies and how you can improve your data records.