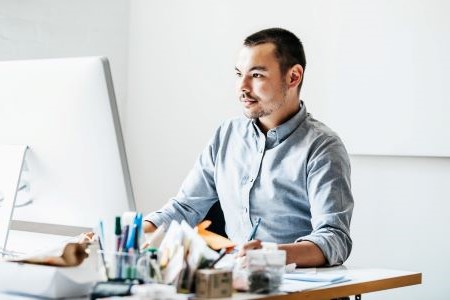 The I-9 form itself is the primary document used in the I-9 process, and it must be completed by the employee and the employer within 3 business days of the employee's first day of employment. I-9 documentation refers to the documents that employers are required to collect from their employees to verify their identity and work authorization. Employees are required to present one document from either List A or one document from List B and one document from List C from the list of Form I-9 acceptable documents.
The I-9 form and supporting documents not only help employers evaluate internal hiring practices and protect against discrimination by ensuring that all employees, regardless of their national origin or citizenship status, are subject to the same verification process but also help protect the rights of employees by ensuring that they are not subjected to discrimination or mistreatment based on their immigration status or national origin.
Important Steps to Ensure Compliance with Form I-9 Acceptable Documents:
Form I-9 and supporting documents help employers protect against document fraud by ensuring that the documents provided by employees are valid and belong to the employee. Though you are not required to be a document expert and must accept documents that reasonably appear to be genuine and relate to the person presenting them, an employer must review the documents provided by the employee to ensure that they are valid and that they match the information provided on the I-9 form. Some employees may still manage to present counterfeit documents, making it difficult for employers to verify their work authorization, and employers may unknowingly hire employees who are not authorized to work in the U.S. if the employer does not participate in E-Verify. Here's the USCIS guide to examining documents.
Meticulously record the document type, issuing authority, document number, and expiration date (if any) on the I-9 form, in the appropriate fields. The document number is the most susceptible field on the form I-9 and is more prone to errors due to typographical errors.
Retain the original Form I-9 in a secure location and make sure they are accessible during an internal or external audit.
Make copies of the supporting Form I-9 acceptable documents provided by the employee, but do not retain the original documents.
Store the copies of the documents with the I-9 form, in a secure location that is accessible during an audit. Employers may find it difficult to keep the I-9 forms and documents secure, especially if they are stored in traditional hard copy forms. Hence, employers should consider investing in a robust I-9 management system.
Ensure that the I-9 form is completed and signed by the employee and employer within 3 business days of the employee's start date. Employers may find it difficult to ensure consistency in the I-9 process, especially if they have multiple locations, organizational set-ups, high turnover, recent mergers, and acquisitions, or a large number of employees.
Employers may find it difficult to maintain accurate records of the I-9 forms and supporting acceptable documents, especially if they have a high turnover rate, especially in industries such as retail, construction, hospitality, agriculture, tourism, etc., or during mergers and acquisitions or if they have changed the vendors providing electronic I-9 service. No matter what the situation, it is important to keep accurate records of all I-9 forms and documentation and store them in a secure location whether digital or physical.
Employers may find it difficult to identify and correct errors on the I-9 forms, which can lead to noncompliance with the regulations. Hence, seeking legal advice when needed, investing in ongoing training, having a thorough standard operating procedure, and job aids, and keeping up with the regulations are of utmost importance. E-Verify and Form I-9 webinars are available to employers at no cost.
Employers are required to retain the I-9 form and the supporting acceptable documents for 3 years from the date of hire, or 1 year from the date of termination, whichever is later. Remember that Insufficient or incomplete documentation is a violation of section 274A (a)(1)(B) of the INA (8 CFR Part 274a .2(f)(2)) but you only need to retain pages that you and your employee wrote information on and there is no need to keep the Lists of Acceptable Documents page or the instructions.
Keep a log of any missing documents and follow up with the employee to obtain the missing documentation.
Overall, the I-9 form and supporting acceptable documents are an important part of the employment process that enables employers to comply with the law, protect against discrimination and document fraud, and ensure that their employees are authorized to work in the U.S. By being aware of these challenges, employers can take steps to address them and curtail the risks associated with the I-9 process.
Meet Form I-9 Requirements with Confidence
As the recent COVID-19 pandemic showed, it is difficult to always keep up with the requirements of the IRCA legislation, and the possibility of making remote I-9 verification permanent is received with enthusiasm. In any case, it is critical that employers reevaluate their compliance policies and keep an eye on legislation updates at all times. If they want to ensure timeliness and compliance, they must entirely dedicate their time and resources to ensuring proper I-9 management. These matters can affect business and no responsible employer can afford it. That is why it makes all the sense to take a step toward the digital method of I-9 verification which takes equally into account all its multiple aspects and Form I-9 acceptable documents.
Adopt the automated solution and avoid the common Form I-9 errors. Ensuring electronic management, storage, and handling of information will eliminate the compliance risk, and save your time and resources.