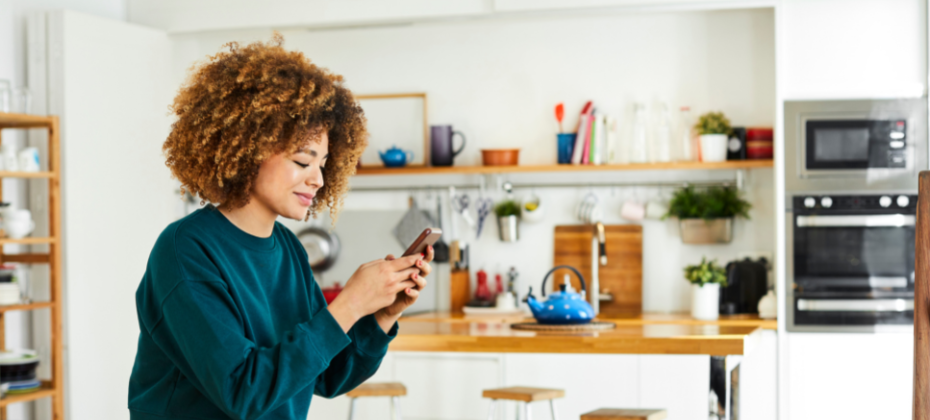 From desktops and laptops to smartphones and tablets, consumers leverage multiple devices when engaging with businesses. For financial institutions, it's important to identify and track consumers across devices to deliver personalized offers and increase opportunities for conversion.
The problem with cookies
Marketers have traditionally used cookies to determine what their audience's interests are based on their browsing activity and past purchases. An example of this is when a user browses a product on a website and then leaves without buying. Later that day, they see an ad on social media featuring the same product they viewed earlier.
While this may seem like an effective way for financial institutions to target or prescreen consumers, cookies are very limited — they can't capture or connect a user's behavior across multiple touchpoints. In other words, if a consumer were to browse a website on their mobile phone and then switch to their laptop, the business would view these sessions as two different visits from two different people, resulting in inconsistent messaging and a disjointed user experience. This is a huge problem because devices don't decide to convert — people do.
To reach the right consumers with the right message wherever they may be, financial institutions must look beyond cookies. This is where people-based marketing comes in.
What is people-based marketing?
People-based marketing takes a more personal marketing approach. Rather than targeting devices, people-based marketing connects businesses with real people, helping them understand who their customers are, what they're looking for and how to engage them in more meaningful ways. It does this by gathering customer data from both online and offline sources to create a single customer profile.
Let's look at an example of people-based marketing by revisiting the scenario above. A user is browsing a company's website on their mobile phone and decides to switch to their laptop. By capturing a single view of the user with a people-based marketing solution, the brand can recognize them and resume their experience on the new device. What's more, the brand understands the user's intent at that stage of their customer journey and leverages real-time data to make relevant offers and recommendations, helping further personalize their experience.
Benefits of a people-based marketing approach
To create better-targeted credit marketing campaigns, financial institutions must ensure they have the right data and technologies in place. Experian's industry-leading database technology provides the freshest, most comprehensive consumer credit data to help organizations optimize their lending criteria and marketing campaigns. With Experian's people-based marketing solutions, financial institutions can:
Reach the right people: Leveraging fresh consumer data allows financial institutions to target the best prospects for their business needs and avoid making preapproved offers to nonqualified consumers.
Deliver personalized credit offers: By gaining a more complete view of consumers, financial institutions can ensure they're sending relevant offers to users where and when they're most motivated to respond.
Enhance their retargeting efforts: If a user isn't ready to convert upon their first interaction, organizations can reach them on another device to reinforce their messaging in more personalized ways.
Provide frictionless, omnichannel experiences: Seamless identity resolution allows organizations to accurately recognize consumers across devices, leading to more precise targeting and cohesive customer experiences.
Reduce marketing spend: By focusing on the right audience with the right message, organizations can avoid unlikely prospects and reduce wasted marketing spend, all while increasing response rates.
Expand their reach: With rich insights into their clients' interests, demographics and behaviors, financial institutions can target prospects who share similar characteristics and are likely to convert.
Leveraging an effective people-based marketing strategy is crucial to delivering personalized and consistent customer experiences in today's multi-device world. To learn more about how Experian can help, visit us today.