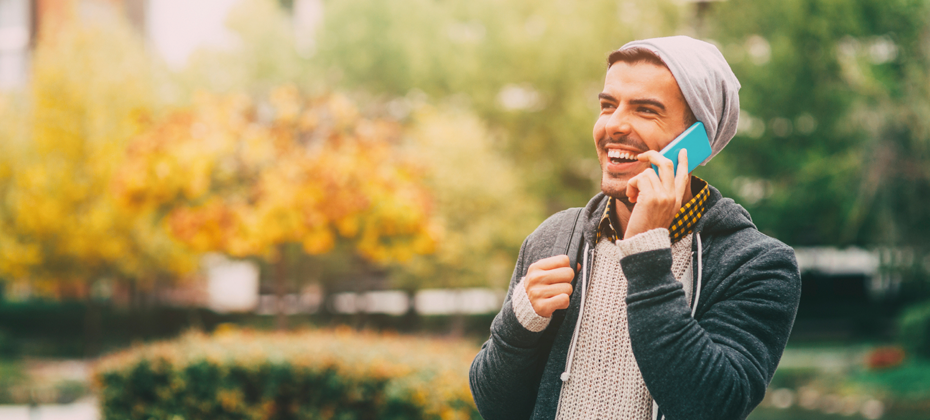 As thought leaders in every industry make predictions for what 2016 will bring, I'm guessing there will be a few constants.
New couples will marry.
Some couples, sadly, will divorce.
Young and old will move – some into first homes – others downsizing or making moves cross-country for work.
And waves of individuals will clamor to the latest devices – a new iPhone7, perhaps. The Apple rumors are already flying.
Yes, no big surprises, right? But, do you know what all of these very standard life events have in common?
These transitions often result in shifts in consumer data, sometimes making people more difficult to track and contact. New last names, new addresses, new phone numbers. Suddenly, the consumer data that companies and lenders have on file are dated, and when it comes time to reach out to these individuals, it's a challenge to connect.
But that is just the beginning.
The Federal Communications Commission (FCC) is increasing its efforts to register consumer complaints and taking aggressive actions to stop companies from making unsolicited phone calls. And the penalties are steep. Fines per individual infraction can be anywhere from $500 to $1,500. Companies have been delivered hefty penalties in the thousands, and in some cases millions, of dollars, over the past few years. All have questions and are seeking to understand how they must adjust their policies and call practices.
Now those multiple attempts to call and find a consumer can cost you – big time. No more "shotgun" approaches to identifying and using phones. It's simply too risky.
The Telephone Consumer Protection Act (TCPA), enforced by the FCC, has been around since 1991, but regulations have been closely scrutinized over the past year since the FCC announced a new ruling last summer to clarify hot topics. In their July paper, they aim to communicate the definition of an "auto-dialer," consent-to-call rules, how to address the reassignment of cell phone numbers, and the new requirement for "one call" without liability.
In short, the Declaratory Ruling has opened the door to even greater liability under the TCPA, leaving companies who place outbound customer calls at-risk for compliance violations.
Some are projecting the TCPA rules will continue to become even more expansive in 2016, so companies must really assess their call strategies and put best practices in place to increase right-party contact rates.
Suggestions include:
Identify landline and cell phones for TCPA compliance with dialer campaigns
Focus on right- and wrong-party contact to improve customer service
Score phones or apply cut-off scores based on the confidence of the number or match
Scrub often for updated or verified information
Establish a process to identify ported phones
Determine when and how often you dial cell phones
Provide consumers user-friendly mechanisms– such as texting "STOP" or "UNSUBSCRIBE" – to opt-out of receiving TCPA-covered communications.
Review the policies and practices of third-party vendors to ensure they are not sending communications violating the TCPA
With the huge advancements in mobile technology and the ever-changing digital landscape, it's challenging to keep up, but regulators are cracking down on violations, and a slew of lawyers are ready to file on behalf of unhappy consumers dialed one-too-many times.
Beyond a best-practice review, tools and systems are available to identify the right number for those moving and changing consumers. And I'm sure we can all agree, those life events will continue to happen in 2016.
Marriages, divorces, moves, new devices. They're coming. As a result, it's necessary to track the resulting changes to consumer data. Only then will you have a shot at avoiding negative customer experiences and fines.