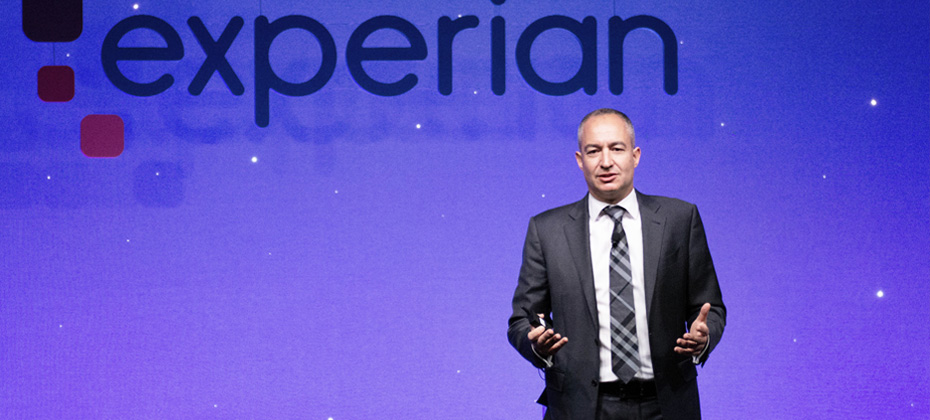 Alternative credit data. Enhanced digital credit marketing. Faster, integrated decisioning. Fraud and identity protections. The latest in technology innovation.
These were the themes Craig Boundy, Experian's CEO of North America, imparted to an audience of 800-plus Vision guests on Monday morning.
"Technology, innovation and new sources of data are fusing to create an unprecedented number of new ways to solve pressing business challenges," said Boundy. "We're leveraging the power of data to help people and businesses thrive in the digital economy."
Main stage product demos took the shape of dark web scans, data visualization, and the latest in biometric fraud scanning. Additionally, a diverse group of breakout sessions showcased all-new technology solutions and telling stats about how the economy is faring in 2018, as well as consumer credit trends and preferences.
A few interesting storylines of the day …
Regulatory
Under the Trump administration, everyone is talking about deregulation, but how far will the pendulum swing? Experian Sr. Director of Regulatory Affairs Liz Oesterle told audience members that Congress will likely pass a bill within the next few days, offering relief to small and mid-sized banks and credit unions. Under the new regulations, these smaller players will no longer have to hold as much capital to cover losses on their balance sheets, nor will they be required to have plans in place to be safely dismantled if they fail. That trigger, now set at $50 billion in assets, is expected to rise to $250 billion.
Fraud
Alex Lintner, Experian's President of Consumer Information Services, reported there were 16.7 million identity theft victims in 2017, resulting in $16.8 billion in losses. Need more to fear? There is also a reported 323k new malware samples found each day. Multiple sessions touched on evolving best practices in authentication, which are quickly shifting to biometrics-based solutions. Personal identifiable information (PII) must be strengthened. Driver's licenses, social security numbers, date of birth – these formats are no longer enough. Get ready for eye scans, as well as voice and photo recognition.
Emerging Consumers
The quest to understand the up-and-coming Millennials continues. Several noteworthy stats:
42% of Millennials said they would conduct more online transactions if there weren't so many security hurdles to overcome. So, while businesses and lenders are trying to do more to authenticate and strengthen security, it's a delicate balance for Millennials who still expect an easy and turnkey customer experience.
Gen Z, also known as Centennials, are now the largest generation with 28% of the population. While they are just coming onto the credit scene, these digital natives will shape the credit scene for decades to come. More than ever, think mobile-first.
And consider this … it's estimated that 25% of shopping malls will be closed within five years. Gen Z isn't shopping the mall scene. Retail is changing rapidly!
Economy
Mortgage originations are trending up. Consumer confidence, investor confidence, interest rates and home sales are all positive. Unemployment remains low. Bankcard originations have now surpassed the 2007 peak. Experian's Vice President of Analytics Michele Raneri had glowing remarks on the U.S. economy, with all signs pointing to a positive 2018 across the board. Small business loan volumes are also up 10% year-to-date versus the same time last year. Keynote presenters speculate there could be three to four rate hikes within the year, but after years of no hikes, it's time.
Data
There are 2.5 quintillion pieces of data created daily. And 80% of what we know about a consumer today is the result of data generated within the past year. While there is no denying there is a LOT of data, presenters throughout the day talked about the importance of access and speed. Value comes with more APIs to seamlessly connect, as well as data visualization solutions like Tableau to make the data easier to understand.
More Vision news to come. Gain insights and news throughout the day by following #ExperianVision on Twitter.