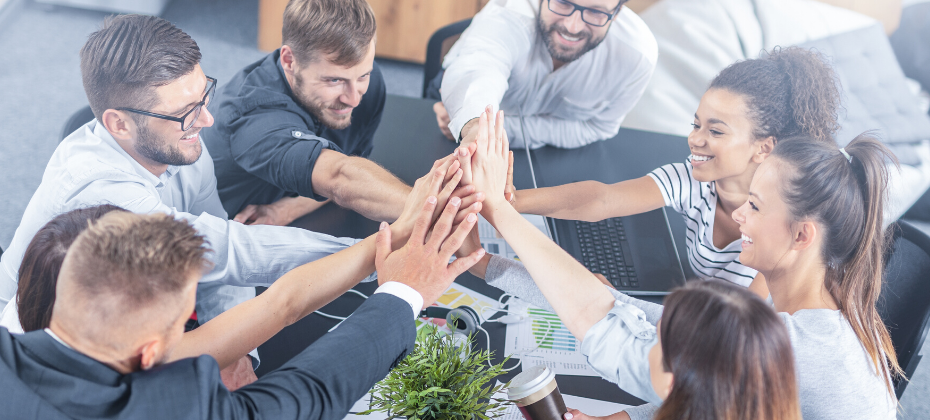 More than seven million Americans who are unbanked cite high account fees, insufficient funds to meet minimum balances and a lack of needed products and services as the main reasons for not having a checking or savings account.1
Credit unions understand that being unbanked comes at a steep cost and have turned their focus to developing products and strategies that prioritize financial inclusion — a movement to combat inequities in banking and better serve the financial needs of marginalized communities.
In 2022, the House passed Expanding Financial Access for Underserved Communities Act to allow federal credit unions to add underserved areas to their fields of membership as a means of improving financial inclusion. "We believe diversity, inclusion, equity, belonging and accessibility has to be weaved into the strategic fabric of an organization [and its] culture," says Max Villaronga, President and Chief Executive Officer of Raiz Federal Credit Union. "When we don't participate in [diversity, equity and inclusion], we are complicit in essentially keeping people out of the banking system."
For credit unions, driving financial inclusion starts with setting a vision that will leave a lasting legacy that includes fostering financial empowerment, closing the credit gap and building generational wealth among the communities they serve. Here's a roadmap for getting started.
Best practices for engagement
Establishing a set of best practices is the essential starting point for improving financial inclusion. The process begins with the mission statement and extends to all aspects of operations from hiring procedures to sponsorships and donations. Villaronga advocates three strategies for engagement:
Engage the leadership team
Conversations about financial inclusion need to start at the top. The C-suite must be willing to be honest about the barriers and willing to adopt changes that will make credit unions more inclusive.
"[T]hese systemic barriers will exist until somebody deliberately moves them out of the way," Villaronga says. "The people who are feeling those barriers are not in the position to do the moving it's up to [CEOs and CFOs] to decide to do something to make a difference."
Making a difference starts with choosing a leadership team that reflects the demographics of local communities. Case in point: At Raiz Federal Credit Union in El Paso, Texas, senior management and the board have LGBTQIA+ representation and include members from diverse racial and ethnic identities. The board of directors has also prioritized creating a pipeline that will attract more diverse talent to the board.
"Many of [our board members] come from underserved backgrounds in our border community," Villaronga says. "This is a very personal journey for them because they can see themselves in the lives of the people we're serving."
Build trust in underserved communities
According to an FDIC Survey, "unbanked" U.S. households listed a lack of trust in financial institutions as a top reason for not having a bank account. And lack of access to a checking or savings account is most prominent among racial and ethnic minorities and low-income communities.2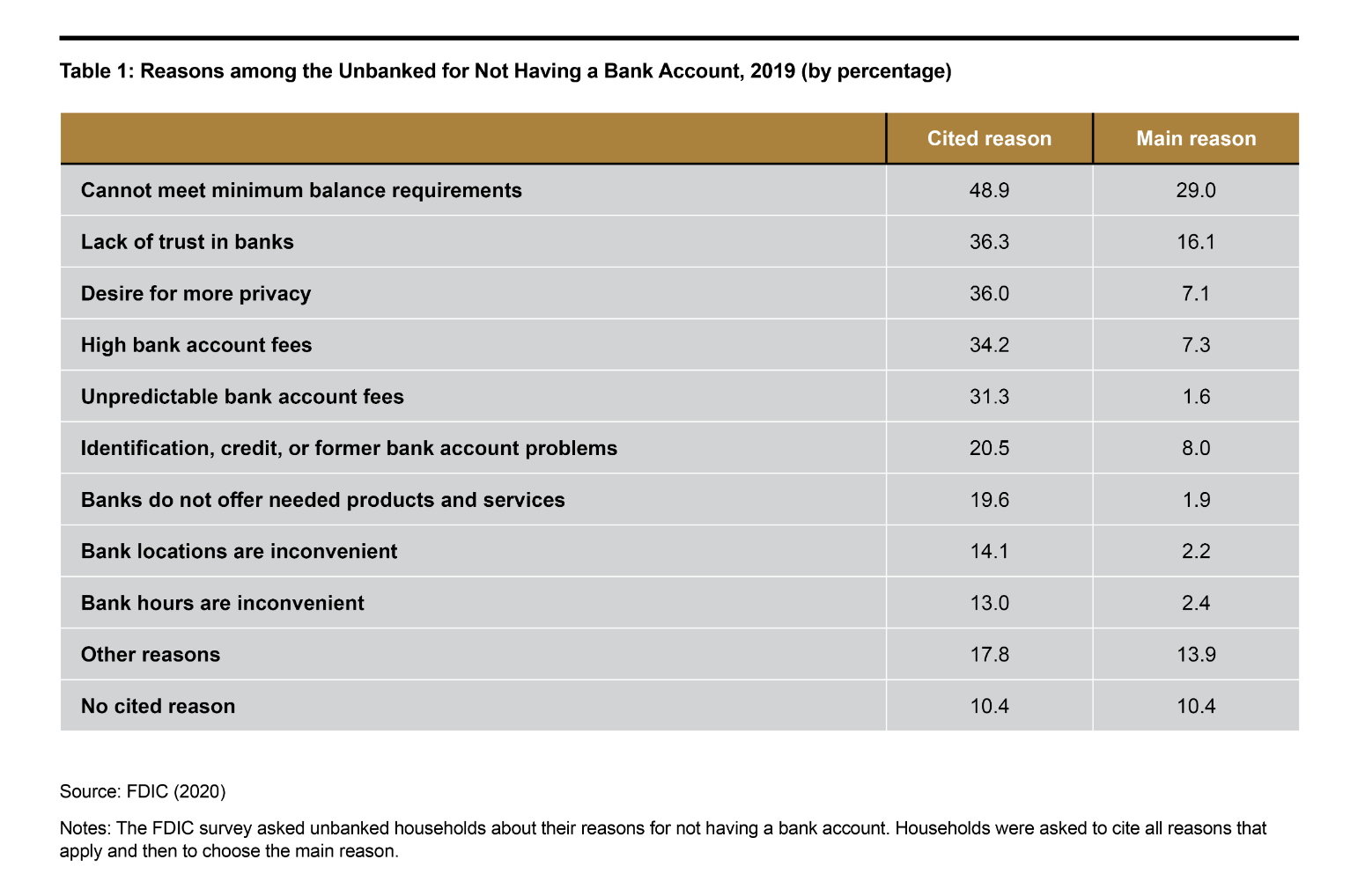 Actions speak louder than words, according to Villaronga. Raiz Federal Credit Union uses diverse images in its advertising and provides information in both English and Spanish. The credit union was also awarded the Juntos Avanzamos (Together We Advance) designation from Inclusiv for its commitment to serving and empowering Hispanic communities by providing safe, affordable and relevant financial services.
Villaronga believes that a designation like Juntos Avanzamos sends the message to the community that the credit union is committed to improving general financial literacy and pre-loan education, as well as reducing higher charge-offs and other barriers to accessing financial services that exist in lending and serving underserved communities.
Dispel financial inclusion myths
Among traditional financial institutions, myths about financial inclusion are widespread and include falsehoods that pricing products for marginalized communities are too challenging, reaching out is not profitable, and providing financial products to underserved markets is too risky.
"Credit unions were really built to extend credit [and] were also originally established to serve consumers that were being ignored by the existing systems that were in place but those consumers are still being ignored today," Villaronga says. "Are those communities too risky to serve? Some companies are serving them [and] they would not be doing so if it was not profitable."
Raiz Federal Credit Union offers several affordable loan products — from credit builder loans to citizenship loans and payday lender payoff loans along with credit cards — that allow members to build their credit scores and establish positive credit histories.
Rather than pricing loans based on what the competition is charging, Villaronga calculates the fixed and variable costs, failure fraction and target return on assets to get a floor pricing per unit. The approach, he adds, allowed Raiz Federal Credit Union to report earnings of over 150 basis points in 2021 while maintaining a 12 percent capital ratio, proving that financial inclusion is good for the bottom line.
Partner for Success
For credit unions, an important part of achieving financial inclusion goals is identifying partners that can help.
Raiz Federal Credit Union set a goal to increase automated lending from 20 percent to 60 percent, but using a traditional loan origination program was insufficient to hit that target. A partnership with Experian allowed the credit union to access tools that allowed it to better identify non-traditional risks and opportunities, as well as develop more robust lending and optimized decision strategies.
Experian launched Inclusion ForwardTM, an initiative to help boost financial inclusion and close the wealth gap, and support financial institutions by enhancing their inclusion approach by leveraging FCRA-regulated data sources (otherwise known as alternative data).3
In addition to providing a deeper view of unbanked and underbanked consumers and reducing friction and speed of decisioning through increased automation, Experian Lift PremiumTM uses income and employer data, social security and financial management insights — transaction behaviors that were historically credit invisible or unscorable — to help credit unions meet the needs of underserved markets and increase opportunities for inclusion.
"This automation also allows us to reduce our fixed cost per unit — [and] it's a really big deal because this is not by little, but a lot," Villaronga says. "This lower cost to produce [a loan] allows us to improve our interest rates to underserved members, further creating an appealing value proposition that's in line with our financial inclusion strategy."
Access our case study to learn more about how Experian can help grow your business with a frictionless digital prequalification experience.
1Federal Reserve Bank of Cleveland (May 2022). Unbanked in America: A Review of Literature
2 Federal Deposit Insurance Corporation (December 2021). American Banks: Household use of Banking and Financial Services
3When we refer to "Alternative Credit Data," this refers to the use of alternative data and its appropriate use in consumer credit lending decisions, as regulated by the Fair Credit Reporting Act. Hence, the term "Expanded FCRA Data" may also apply in this instance and both can be used interchangeably