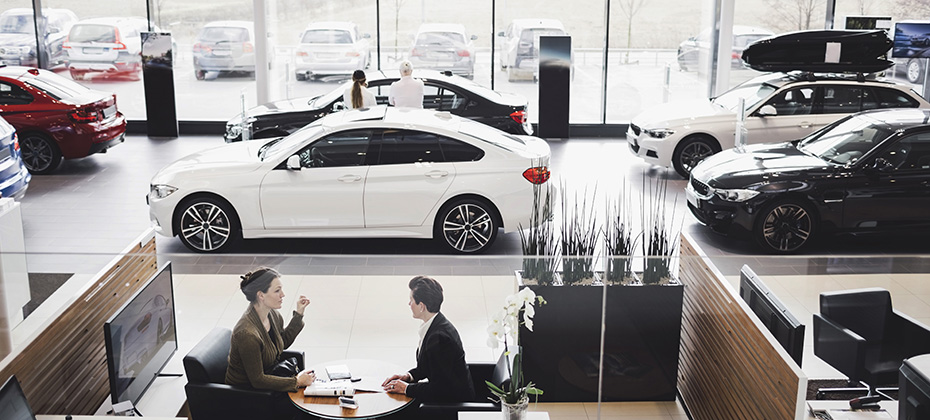 Dealerships pairing past purchase histories with household-level marketing are finding opportunities in nearby ZIP™ codes they didn't know existed. Many of our dealers generate a 10-point lift in average closing rates using this strategy, as it yields a more relevant view of customers in their markets.
Here's a quick example:
If you watched much TV this holiday shopping season, you probably saw a commercial where a successful 30-something husband bought a new pickup truck and a new SUV for himself and his 30-something successful wife.
You probably asked "Who are these people and how can they afford to give Christmas presents like that?"
It's a good question. It's also a question every auto dealer should be asking, because whoever sold these vehicles probably profited handsomely. Couples like those depicted in the ad are dealership-marketing nirvana.
True, it's just a television commercial, but these customers really do exist. Some are just a stone's throw from your dealership. You've just got to know a little more about them to help you craft a surgical approach to find them.
That's where hyper-local advertising comes into play. It starts with some basic market demographics, such as age, gender, education, occupation, marital status, income and number of children.  From there, consumers can be grouped into customer Mosaic profiles – groupings of people with similar attributes, down to the type of media they consume and the messaging likely to resonate with them.
The successful 30-somethings depicted in the commercial could be Fast Track Couples in Denver, or maybe Couples with Clout in the Buckhead section of Atlanta. They are probably young professionals with college degrees who are into fine dining and international travel. Experian tracks more than 1,500 attributes at the household level. Knowing and applying these consumer profiles can help dealers better target their audiences, plan their media budgets and hone their messaging.
Implementing this level of targeted detail in marketing and advertising initiatives has the power to increase conversion rates and sales, while being more cost effective in the long run.
So, if you're wondering who in your local market can buy a pickup and an SUV for Christmas? Piece together customer profiles against the rich local data from Experian. That power couple is out there. We'll help you find them.
To learn more, click here.