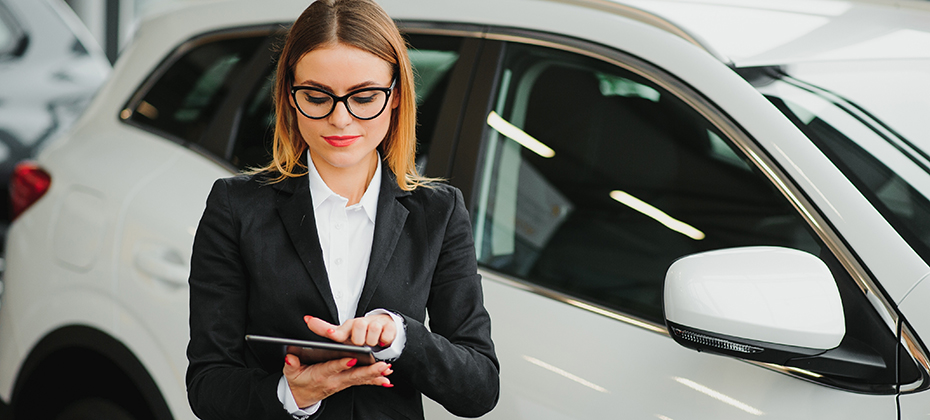 With low vehicle inventory and inflation continuing to affect the automotive industry, vehicle registrations have slowed down in 2022.
According to Experian's Automotive Market Trends Report: Q3 2022, new vehicle registrations were down 16.4%, going from 12.2 million through Q3 2021 to 10.2 million this quarter. Used vehicles experienced a 12.6% decline, coming in at 29.8 million through Q3 2022, from 34.1 million the previous year.
Though vehicle registrations were down, there are still many insights to be gleaned from this data. Understanding which generations are still in-market currently and what vehicles are most popular can help automotive professionals better understand the landscape they're operating in and set them up for continued success.
Generational trends in new vehicle registrations
Taking a deeper dive into who is buying the retail new vehicles, Gen X saw a slight year-over-year uptick in market share, increasing from 32.4% through Q3 2021 to 32.8% through Q3 2022. Millennials saw more significant year-over-year growth, as this group increased to 29.3% of new vehicle registrations this quarter, up from 27.9% this time last year—which resulted in the generation rebounding over Boomers, who decreased from 28.5% to 26.2% year-over-year.
In addition to that, Gen Z continues to forge a path, capturing more market share. Gen Z went from 5.6% through Q3 2021 to 7.2% through Q3 2022. In comparison, the Silent generation declined to 4.4% through Q3 2022, from 5.6% this time last year.
While national trends like these are informative for automotive professionals, focusing on local generational registration trends can bring even more insights for inventory acquisition and marketing strategies, among others. Additionally, it is critical for automotive professionals to not only understand who is currently searching for a vehicle, but the types of vehicles they are looking to get.
Full-size pickup trucks take the lead in overall road market share
When looking at what vehicles are most desired right now, full-size pickup trucks secured the number one spot in the top 20 vehicle segments on the road market share in both luxury and non-luxury for the first time in recent months.
For instance, pickup trucks comprised 16.3% for luxury and 16.4% for non-luxury through Q3 2022, with midsize sedans not too far behind—coming in at 13.9% for luxury and 16.2% for non-luxury this quarter. Though, it's noteworthy that pickup trucks have long been one of the top vehicle segments, popular for their functionality and cargo carrying capabilities.
As the automotive industry continues to evolve, it'll be important for professionals to analyze current registration trends as they prepare for the coming months to make more strategic decisions and remain successful in the shifting market.
To learn more about vehicle registration trends, watch the full Automotive Market Trends Report: Q3 2022 presentation on demand.