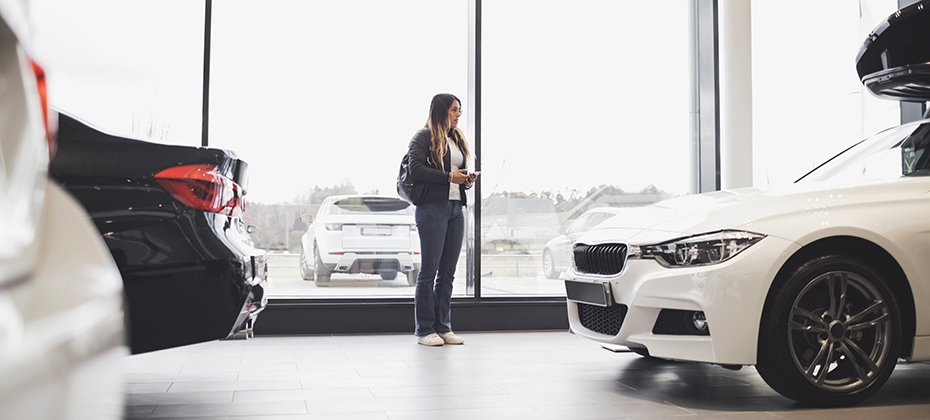 There is no doubt the automotive finance market continues to see impacts and shifts resulting from the pandemic. One of the changes we saw was a drop in leasing. While many trends have returned to pre-pandemic levels, leasing has not. In fact, it's continued to decrease.
According to Experian's State of Automotive Finance Market: Q3 2021 report, leasing comprised 24.03% of new vehicle financing in Q3 2021, compared to 27.62% in Q3 2020, and 30.51% in Q3 2019.
Some attribute the drop in leasing to consumers extending their current leases or purchasing their vehicles once the lease expires—a cost-effective way to purchase a vehicle, particularly amid rising prices. But while we don't know the exact reasons driving the decrease in leasing, we do know that it continues to be a vital option for consumers looking for a lower monthly payment on a vehicle.
In Q3 2021, the average monthly lease payment was $506, compared to the average monthly loan payment for a new vehicle, which hit a record high of $617. With the average new vehicle monthly payment more than $100 higher, consumers shopping for a vehicle based on monthly payment may opt for a lease, rather than a loan.
For example, in Q3 2021, the Ford F150 had an average monthly lease payment of $542, while the average monthly loan payment was $768. Consumers also continue to opt for CUVs, such as the Jeep Grand Cherokee, which had an average monthly lease payment of $470, compared to the average loan payment of $608.
Consumers still choosing bigger vehicles
In recent years, consumers have been looking for larger, more expensive vehicles like SUVs, CUVs and full-size pickup trucks, and the pandemic has not altered these preferences at all, which is demonstrated by the top 10 vehicles leased in Q3 2021.
It is important to note that the Honda Civic was the top leased vehicle, accounting for 2.92% of leasing, but also the only sedan among the top ten—the rest being made up by SUVs, CUVs, and full-size pickups.

With consumers opting for larger and more expensive vehicles, leasing will continue to remain an important option for those looking to get a new vehicle with a lower monthly payment. It also has a large impact on the used vehicle market in the future—the leases of today are the used vehicles of tomorrow.
As we continue to see challenges like the inventory shortages, data can help dealers and lenders properly navigate their way through this evolving trend and help consumers choose the vehicle that best fits their budget and needs.
To learn more about leasing and other automotive finance trends, watch the entire State of the Automotive Finance Market: Q3 2021 webinar.