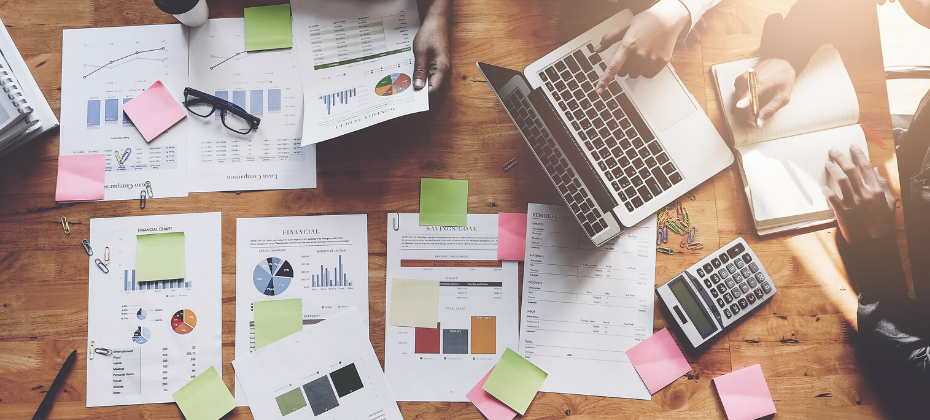 For financial marketers, long gone are the days of branded coffee mugs, teddy bears and the occasional print ad. Financial marketers are charged with customizing messaging and offerings at a customer level, increasing conversion rates, and moving beyond digital while keeping an eye on traditional channels. Additionally, financial marketing teams are having to do it all with less; according to CMO Survey, marketing budgets have remained stagnant for the last 6 years.
Accordingly, competing in today's world requires transforming your organization to address rapidly increasing complexity while containing costs.  Here are four tactics leading-edge firms are using to respond to changes in the market and better serve customers.
More data, fewer problems
Financial institutions ingest a mind-boggling variety of data, transaction details, transaction history, credit scores, customer preferences, etc. It can be difficult to know where to start or what to do with what is often terabytes of data. But the savviest teams are mining their unique data, along with bureau data, and other alternative and third-party data for rich decision making that drives differentiation.
Getting analytical
In financial institutions, advanced analytics has traditionally lived with lenders, underwriters, risk and fraud, departments, etc. But marketers too can find the value in the volume, velocity and variety of new data sources available to financial institutions. Using advanced analytics allows the most forward-thinking financial marketers to better target customers, personalize experiences, respond in near-real-time or even predict actions, and measure the impact of marketing investments.
Customized quality time with customers
Thanks to the likes of Google and Amazon, consumers have become accustomed to individualized interactions with firms they utilize. And this desire is just as present when it comes to their financial institution. But banks, credit unions and fintechs have been historically slow to respond. According to a recent Capgemini study, 70% of US consumers feel like their financial institution doesn't understand their needs. The most dynamic financial marketing teams tailor quality experiences that increase consumer engagement and long-term relationships.
All the channels, all the time
The financial marketer's job doesn't stop at creating bespoke experiences for customers. Firms are also having to leverage an omnichannel approach to reach these clients, across an ever-growing number of channels and touchpoints. If that wasn't enough, campaign cycles are shortening to match consumers changing demands and need for instant gratification—again, thanks Amazon. But the best teams determine which media or interaction resonates most effectively with clients, whether face-to-face, via an app, chatbot, or social media and have conversations across all of them seamlessly.
It's clear, financial firms must transform their approach to address increasing market complexity without increasing costs. Financial marketers are saddled with stagnant marketing budgets, proliferating media channels and shorter campaign cycles, with an expectation to continue delivering results. It's a very tall order, especially if your financial institution is not leveraging data, analytics and insights as the differentiators they could be.
CMOs and their marketing teams must invest in new technologies, strategies and data sources that best reflect the expectations of their customers. How is your bank or credit union responding to these financial marketing challenges?