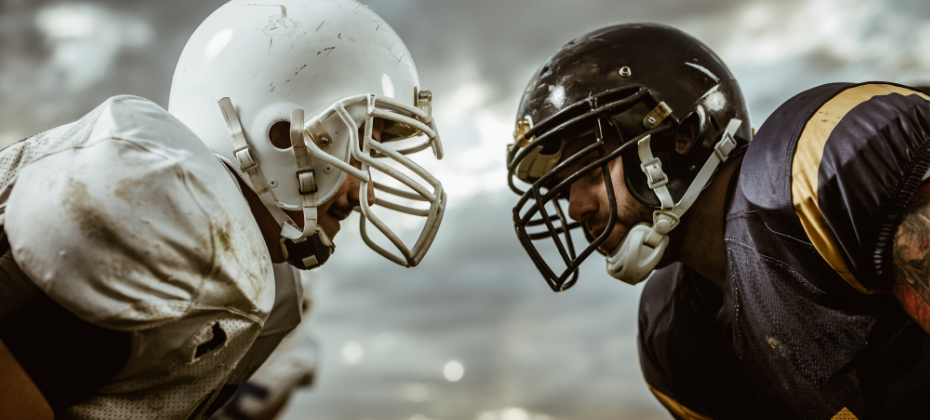 Are You #TeamTrended or #TeamAlternative?
There's no such thing as too much data, but when put head to head, differences between the data sets are apparent. Which team are you on?
Here's what we know:
With the entry and incorporation of alternative credit data into the data arena, traditional credit data is no longer the sole determinant for credit worthiness, granting more people credit access. Built for the factors influencing financial health today, alternative credit data essentially fills the gaps of the traditional credit file, including alternative financial services data, rental payments, asset ownership, utility payments, full file public records, and consumer-permissioned data – all FCRA-regulated data.
Watch this video to see more:
Trended data, on the other hand shows actual, historical credit data. It provides key balance and payment data for the previous 24 months to allow lenders to leverage behavior trends to determine how individuals are utilizing their credit.
Different splices of that information reveal particular behavior patterns, empowering lenders to then act on that behavior. Insights include a consumer's spend on all general purpose credit and charge cards and predictive metrics that identify consumers who will be in the market for a specific type of credit product.
In the head-to-head between alternative credit data and trended data, both have clear advantages. You need both on your roster to supplement traditional credit data and elevate your game to the next level when it comes to your data universe.
Compared to the traditional credit file, alternative credit data can reveal information differentiating two consumers. In the examples below, both consumers have moderate limits and have making timely credit card payments according to their traditional credit reports.
However, alternative data gives insight into their alternative financial services information. In Example 1, Robert Smith is currently past due on his personal loan, whereas Michelle Lee in Example 2 is current on her personal loan, indicating she may be the consumer with stronger creditworthiness.

Similarly, trended data reveals that all credit scores are not created equal. Here is an example of how trended data can differentiate two consumers with the same score. Different historical trends can show completely different trajectories between seemingly similar consumers.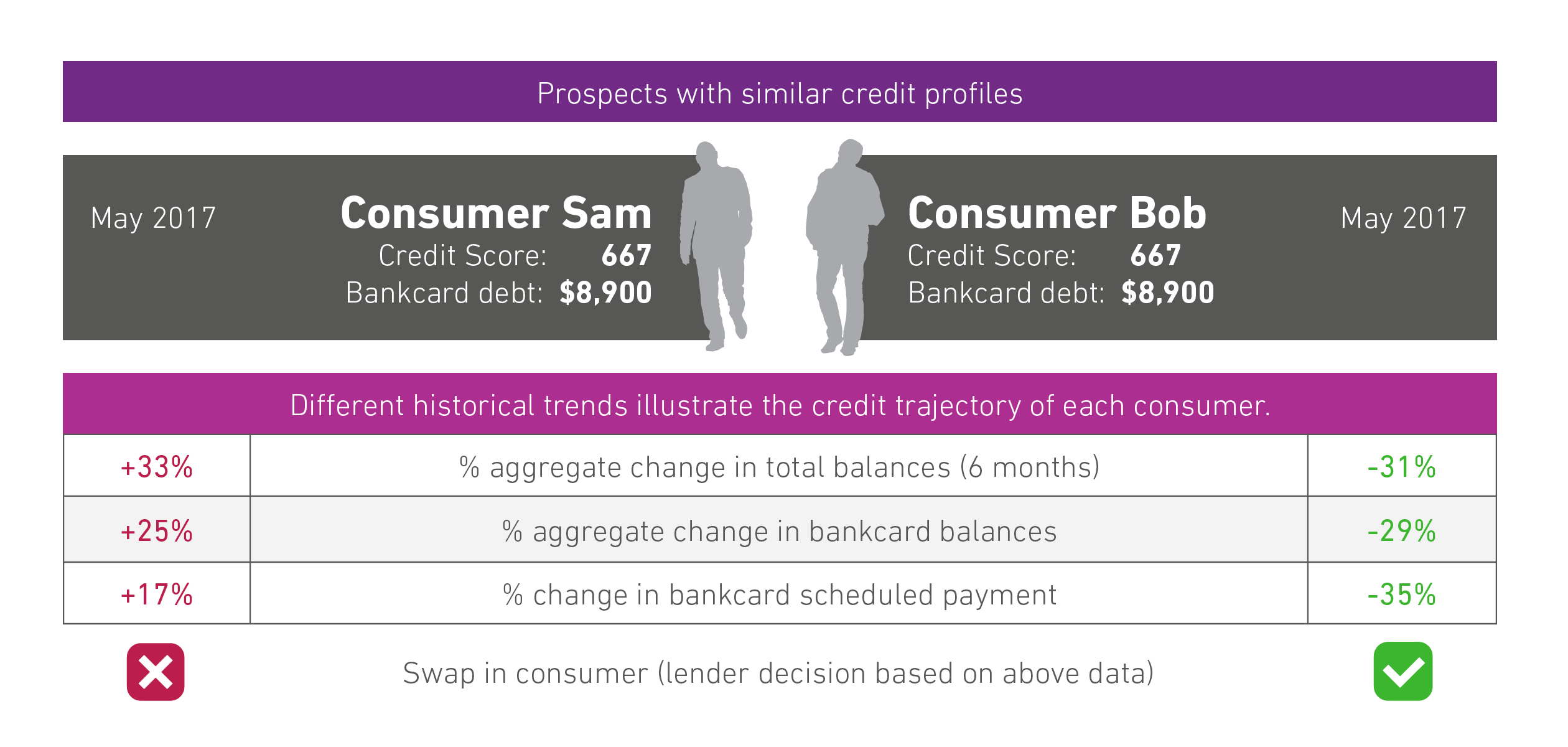 While the traditional credit score is a reliable indication of a consumer's creditworthiness, it does not offer the full picture. What insights are you missing out on?