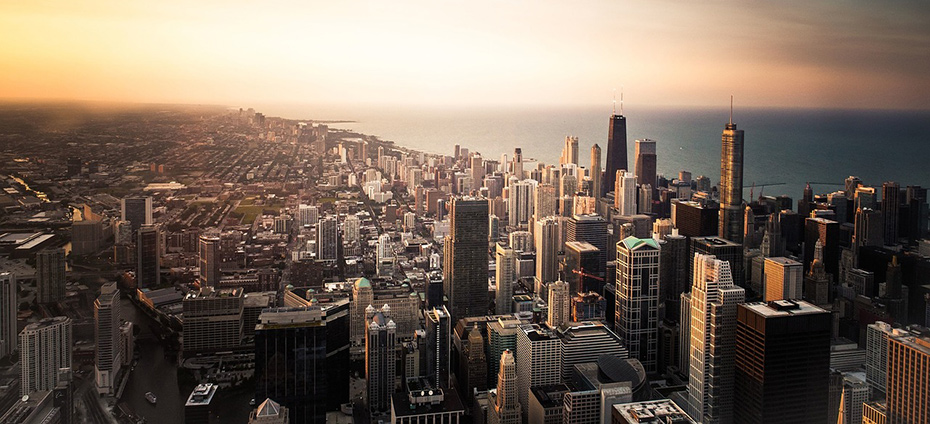 Data driven insights about your marketplace are critical to your success. For instance, data can be used to determine if your customers are loyal or if they are likely to defect to another dealership. According to Experian research, there were 54 million consumer vehicle sales transactions in 2017. While that may sound great, not all returning buyers are loyal. In fact, we found that three out of four people are not dealer loyal. Even though only ¼ of a dealer's customer base regularly return, the remaining ¾ can be conquested. 41 million non-dealer loyal vehicle sales happened in 2017, meaning there were 41 million chances to conquest for dealers across the country.
You may be asking yourself "that's interesting, but how do I win?".  Start with best in class data. At Experian, we work with our North American Vehicle Database℠, File One℠ Credit Database, and Consumer View℠ Marketing Database. These databases have information including the history of 900 million vehicles in the United States and Canada, 10 billion vehicle history records, to consumer data about credit inquiries and data attributes for consumers and households.
Figuring out how to increase customer loyalty and conquesting becomes simple once you consider Experian's solution: Auto HyperConnect™. Auto HyperConnect is the answer to the question of "how do I use my data to win my market?" Our Auto HyperConnect suite includes two different products. The first is Auto HyperMonitoring™ which improves customer loyalty. The second is Auto HyperTargeting™, which offers four different ways to conquest vehicle owners: through owners/service, expired leases, off-loan, and current vehicle equity. Since there is a lot to talk about regarding conquesting vehicle owners, this will be a basic overview and we will go into detail later.
Experian goes beyond providing quality data to our clients- we are your partner in the discovery of critical information to drive your success.  The first step in our Auto HyperTargeting methodology starts with discovery – working with an Experian Automotive representative to create the most effective conquest strategy. After that, quantify and understand what data is available and how similar records have performed historically. Next, execute the strategy by launching campaigns to communicate with prospective customers via direct mail, email, and phone, etc. Finally, measure and track results with quarterly marketing attribution reporting with Experian's Auto Response Analysis
With Auto HyperTargeting, these six product benefits help it to stand apart from the competition:
Highly targeted audiences and attributes lists closely fit prospecting profiles. These profiles include geography, vehicle make, vehicle class, and lease maturity data. Append 1,500+ demographic attributes, 650+ psychographics, and 70+ Mosaic segments. Complete, accurate, and actionable data is delivered timely. Data derived from the source with proprietary processes ensure that it's the highest quality and best coverage.
Flexible marketing execution has no firm offer of credit required and customizable messaging for relevancy.
Full visibility performance tracking has closed loop ARAs delivered quarterly with performance details.
Performance driven audience hyper targeting approach gets dealers the closest to the customer as possible while saving time and money.
Focusing on marketing strategy and tactics delivers results and eliminates waste from unproductive volume/cost opportunities.
Finally, the competitive advantage takes market share away from the competition by identifying, engaging, and converting the right prospects.
Briefly, here are the four different types of conquesting a dealer can do with Auto HyperTargeting:
Expired Lease lets a dealer conquest new prospects based on customized input criteria including zip codes, vehicle makes and classes, and lease maturity data with the marketing flexibility necessary to drive engagement and win new customers. There is no firm offer of credit required.
Vehicle Owners lets a dealer engage with current owners to enable new relationships and opportunities. These opportunities reach out to service and parts, aftermarket accessories, new/used car, warranty, insurance, and financial services.
Vehicle Equity identifies, engages, and acquires new customers with positive vehicle equity status and maximizes sales opportunities. Getting consumers into a new vehicle, into re-finance solutions, into new loans, and get third party offers in front of consumers are all apart of vehicle equity.
End of Loan connects dealers with consumers who are reaching the end of their loan term and help them transition into their new vehicle of choice. These include customized offers, getting consumers into a new vehicle, getting consumers into new loans, and getting third party offers in front of consumers.
Juggling the requirements to both maintain customer loyalty and conquest for new ones can be difficult, but our Auto HyperConnect suite helps dealers to succeed at both. In our upcoming mini-series on conquesting with Auto HyperTargeting, we will detail it's four core capabilities in more detail to help dealers to conquest with confidence.