Evolution of first-party fraud to third
Third-party and first-party schemes are now interchangeable, and traditional fraud detection practices are less effective in fighting these evolving fraud types.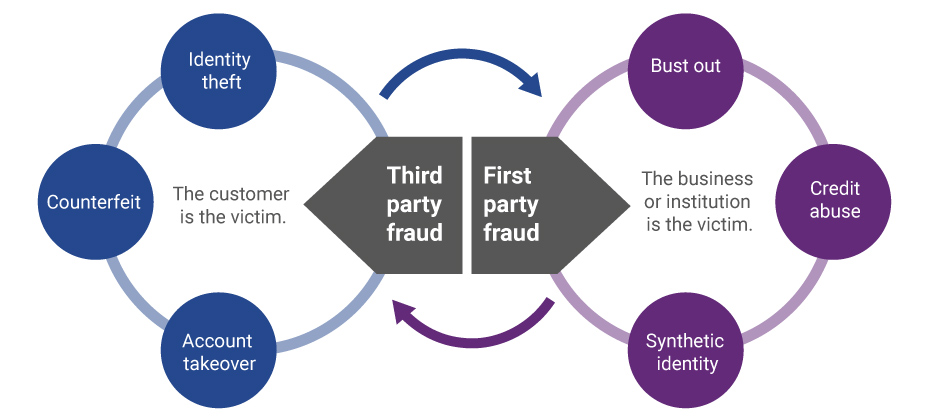 Fighting this shifting problem is a challenge, but it isn't impossible. To start, incorporate new and more robust data into your identity verification program and provide consistent fraud classification and tagging.