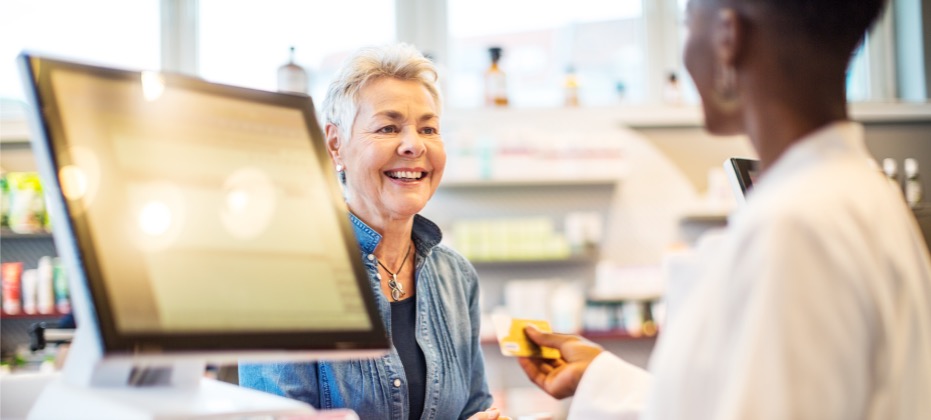 In the face of crisis, healthcare has undergone a transformative shift. The COVID-19 pandemic accelerated this revolution, pushing providers to embrace digital technology and innovative care models. Now, as they strive for financial resilience in uncertain times, providers must examine the revenue cycle management (RCM) in healthcare process as a whole: what it is, how it works, and the practical steps providers can take to improve their organization's financial health now and in the future.
Revenue cycle management (RCM) connects the financial and clinical aspects of care by ensuring that providers are properly reimbursed for their services, through accurate and efficient billing and claims management processes. If providers are battling denials and delayed payments, they'll struggle to meet the needs of their communities. It's a growing challenge as costs continue to grow: the American Hospital Association reports that hospital expenses increased by 17.5% between 2019 and 2022, and more than half of US hospitals closed out 2022 at a financial loss.
Optimizing the revenue cycle with AI, automation and data analytics can help root out inefficiencies and maximize reimbursement.
Steps in the healthcare revenue cycle
A typical healthcare revenue cycle management workflow tracks with the patient's journey. Each touchpoint is an opportunity to support patients with financial planning and check that payers and back-office teams have the information they need to expedite payment:
Scheduling – When the patient books an appointment, administrative staff verify the patient's insurance eligibility. This is a chance to make sure pricing is transparent and give the patient an estimate for the cost of care.
Registration – Next, the provider captures the patients' medical history, insurance coverage and other patient demographics. Correct patient information on the front end reduces the errors that cause rework in the back office.
Prior authorization – Front-end staff check whether the patient's insurance provider requires prior authorization for the procedure or service they need. Skipping this step can lead to costly denials, rework and patient experiences.
Treatmentand discharge –After treatment, the back office will collate billable charges and assign a medical billing code to the claim. Accuracy is paramount, as reworking claim rejections can be an expensive drain on resources.
Claim submission – Then, the claim must be submitted to the payer. Accurate and timely submissions prevent rejections and reimbursement delays. The goal is to submit clean claims the first time. If a claim is denied, it must be resubmitted as quickly as possible to avoid lost revenue.
Collections – Once the payer approves the claim, the patient's out-of-pocket costs are calculated and billed. Providing a range of convenient payment methods will increase the likelihood of prompt payment.
Common challenges in healthcare RCM
Claims and collections are two of the top healthcare revenue cycle management challenges. Navigating healthcare claims is complex and costly. Providers can get stuck in a cycle of inaccurate submissions, denials, corrections and rebilling, which delays reimbursement. The problem is not helped by reliance on inefficient manual processes to track and monitor claims. The Council for Affordable Quality Healthcare reports that automating claim status inquiries could save an average of 15 minutes per inquiry, and save the medical industry $3.6 billion overall.
On top of seeking payments from payers, providers are collecting increasing sums from self-pay patients. With financial pressures and uncertainty around medical billing and coverage, many patients are unable to fully cover their medical expenses. To improve the patient's financial journey and increase the likelihood of payment, it is crucial to prioritize convenience, choice, transparency, and compassion.
How to improve revenue cycle management in healthcare
A holistic approach built on data and analytics, digital tools and automation help ease the pressure. The following four tactics are likely to yield the greatest return on investment:
Getting the most out of revenue cycle management software
A successful revenue management strategy has three essential ingredients: data, software, and training. Experian Health's "best in KLAS" revenue cycle management solutions are built on proven technology and proprietary databases, to make it easier for staff to find new opportunities to bring in revenue. Experienced consultants are on hand to guide staff and ensure workflows are set up for the best results.
Find out more about how Experian Health's revenue cycle management solutions create a frictionless experience between patients, payers and providers, and generate more revenue for healthcare organizations.