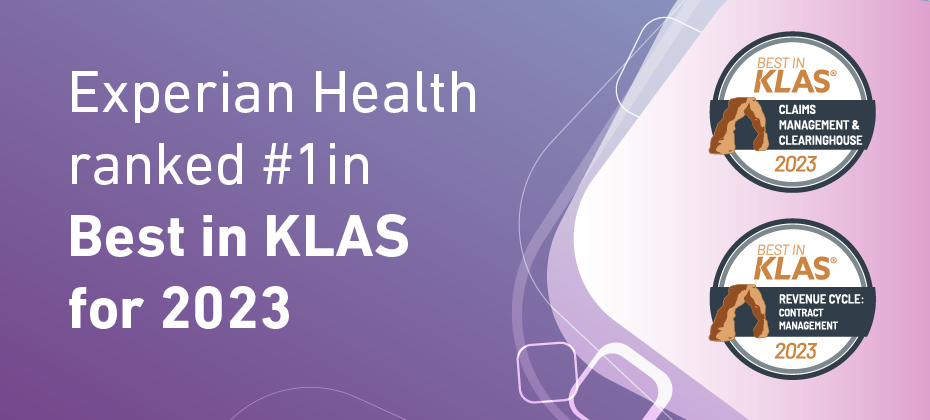 Experian Health is very pleased to announce that it ranked #1 in Best in KLAS, Software and Professional Services, for two segments: 
According to KLAS CEO Adam Gale, "The 2023 Best in KLAS report highlights the top-performing healthcare IT solutions as determined by extensive evaluations and conversations with thousands of healthcare providers. These distinguished winners have demonstrated exceptional dedication to improving and innovating the industry, and their efforts are recognized through their inclusion in this report. Congratulations to all the winning vendors for setting the bar for excellence in healthcare IT! KLAS continues to be committed to creating transparency and helping providers make informed decisions through our accurate, honest, and impartial reporting." 
Experian Health's 2022 State of Claims survey reveals that 47% of providers said that improving clean claims rates was one of their top pain points, with 42% reporting that denials have increased in the past year. Read how Hattiesburg Clinic in Mississippi, which uses both Contract Manager and Analysis and ClaimSource, leverages ClaimSource to automate claims management and reduce denials.
Learn more about how ClaimSource and Contract Manager and Contract Analysis can help your healthcare organization.