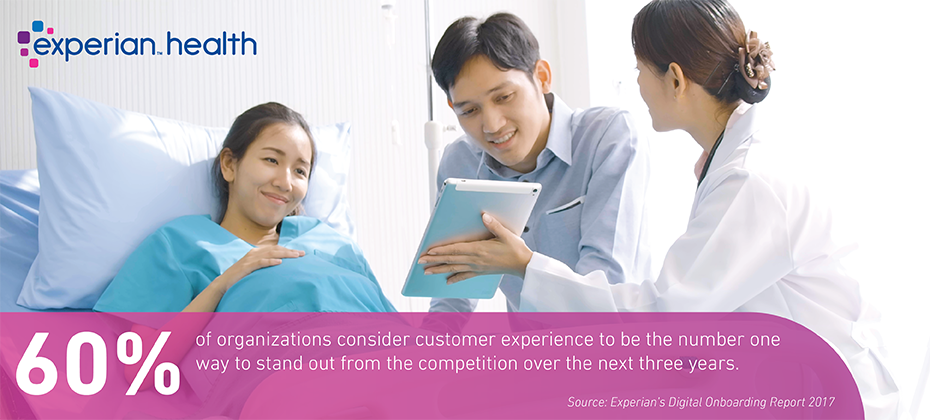 How well do you know your customers?
Do they have kids? Do they drive an electric car? Are they working two jobs? Do they use social media? Are they more likely to watch the Beyoncé documentary or live stream the PGA tour?
The more you understand your patients and their inclinations, the more you can customize their experience with your brand. You can match your marketing messages to their personal preferences. You can refer them to information that's relevant, and not bother them with stuff that's not. When your patients feel taken care of as individuals, your brand will be top-of-mind next time they need healthcare services.
This kind of personalization is at the heart of healthcare transformation. When you see your patients as customers and prioritize their experience above all else, in your services and your marketing, you'll see returns in the form of increased patient satisfaction, rock-solid brand loyalty, better patient outcomes, and growing revenue.
Consumer insights give you the competitive advantage
In our Digital Onboarding Report 2017, we found that 60% of organizations considered customer experience to be the number one way to stand out from the competition over the next three years.
Healthcare brands can learn from other industries and use data-driven consumer insights to personalize their marketing strategies and enhance the customer experience.
In an example from the leisure industry, Adi Clowes, Head of Data & Analytics at Center Parcs said:
"Influencing customers' decisions, buying behavior and loyalty cannot be achieved in silos – it's about using data to make a difference, connecting the business with their customers across the entire customer journey. At Center Parcs we're committed to our vision of delivering the most personalized and proactive guest experiences at every single touchpoint. That relies on our ability to bring together millions of interactions, combining the voice of the customer with good quality data, and delivering it back to the business."
Harvard Business School points to big consumer brands like Under Armour, Rent the Runway, Peloton and Uber as examples of how consumer data can be used to make sure their brand is in the right place at the right time with the right message about the right product for each individual customer. From predicting a style of training shoe based on previous athletic purchases, to letting you know how long you'll have to wait for a cab, other industries are leveraging data insights to optimize pretty much all aspects of the customer experience.
The value for customers is immense, and so is the payoff for brands. There's an untapped opportunity for healthcare to enjoy the same benefits.
Kathy Giusti, co-chair of the Kraft Precision Medicine Accelerator at the Harvard Business School observes:
"When I worked at the Gillette Co., we lived and breathed market research and consumer dynamics. We studied consumer behavior like crazy and we're not necessarily doing that on the healthcare side as much."
Other sectors don't think twice about leveraging consumer insights, like demographic, lifestyle and behavioral data, so why should health?
Three ways to use consumer data in healthcare marketing
From attracting new customers and supporting existing ones, to customer retention and future planning, insights offer value at every stage of the customer journey.
Here are three ways to leverage consumer data for a stand-out customer experience:
    

Attract new customers
Think about how many healthcare adverts you see featuring a happy family with two parents, two kids and a golden retriever, playing sports in their sunny garden. Now consider how many of your patients actually fit this image. Healthcare content often doesn't match the reality of the condition or the patient's life.
When you learn what 'real life' looks like to your target population, you can throw away the tired clichés and stop relying on hunches. Insights help you determine what type of messaging and communication channels resonate best, so prospective patients feel like you're speaking directly to them.
Personalized marketing becomes a time-saver, a trust-builder and a problem-solver for your audience. The bland 'voted best' slogans mass mailed by your competitors won't stand a chance.
So how do you build a relationship with consumers you don't yet know? You need good marketing data, directly from the consumer, and managed carefully by a data partner who bridges healthcare and marketing.
    

Segment and target your current customers
Personalization is a proven way to boost retention. Research shows customized emails convert at a rate six to seven times higher than generic messages. Healthcare payers who tailor members' experiences see five times higher retention rates. It's a no-brainer.
Consumer data lets you separate out the married couple with teenagers, who make buying decisions on impulse and like spending big on hiking and fishing gear, from the empty-nesters who enjoy horror movies and consider themselves savvy researchers when it's time to choose a provider.
How would your outreach messages differ for each family? Should you emphasize convenience or reliability? Safety or cutting-edge technology? Should your images reflect an active lifestyle or a cosy home?
You could guess, or you can let the data guide your decisions and put the most relevant messages up top in your communications.
    

Gain consumer insights to optimize your offerings
Another important way to leverage consumer data is in analytics.
Let's say you're rolling out a new healthcare app to let patients set up appointments or check test results. Working with quality consumer data can help you identify the early adopters, and build models to help predict likely next adopters, allowing you to allocate resources accordingly.
When you know a segment of your audience is uninspired by new technology, you know not to waste effort or budget trying to sell it to them in the early stages. Instead, you can give them alternatives that better match their preferences.
You won't get this from simply knowing their ailments. Clinical and claims data tells you plenty about what's gone before, but it's only when non-medical consumer data is pulled into the mix that we see real predictive power.
Healthcare consumerism means putting patients first
Perhaps it's time to ask what's missing from your healthcare consumer marketing strategy. Is it the consumers themselves?
If so, you're not alone. Healthcare marketing isn't new, but marketing based on consumer insights is something that many healthcare providers aren't fully tapping into yet.
This is about using data to make a difference and connect with your customers in a meaningful way at every touch point. A one-size-fits-all approach just isn't going to cut it.