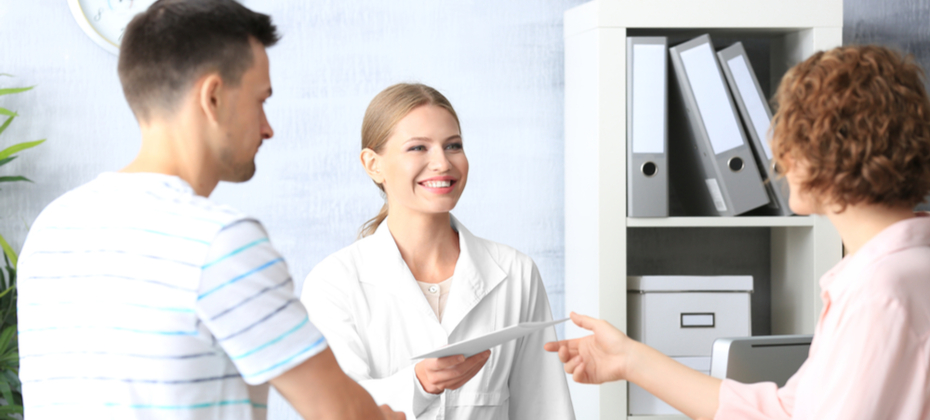 In the healthcare industry, transparency is everything — you want your patients to be as informed as possible every step of the way. Unfortunately, that doesn't always happen with pricing, leaving both patients and providers unsure what the final bill is going to be.
That's where Experian Health's Patient Estimates tool comes in. With this solution, you can provide your patients with timely, accurate projections of the costs of their care either before or at the point of service. By better preparing patients for their bill, Patient Estimates helps you avoid the underpayment problems you're likely all too familiar with, leaving you more time to focus on providing the care that really matters.
The power of accuracy
The pricing process in healthcare is complicated. Constantly translating the shifting policies of insurers, suppliers, and partner organizations requires a level of attention that healthcare providers are rarely able to spare. But unless you thoroughly understand all the details that go into a pricing estimate, the only thing you can really offer is speculation. And patients are stressed enough as it is; the last thing they want to worry about is whether their costs are going to unexpectedly skyrocket once the bill comes.
Each projection that comes from the Patient Estimates tool undergoes several data-gathering stages before delivering any results. Patient Estimates collects information from the patient's insurance provider, including claims history and payer contract terms, as well as the hospital's chargemaster price. This data is automatically posted to a centralized work list, which can be customized by a healthcare provider depending on its needs.
Imagine you need a price estimate for a patient who needs a common procedure or you're trying to pinpoint the costs of a very specific procedure. You can narrow your search in the Patient Estimates platform to match your patient's unique situation, and then you can easily pull that pricing information back up at any time. Most importantly, this data is equally accessible for your patients — you can print estimates in a variety of languages or customize scripts for your staff to read.
As altruistic as this all sounds, Patient Estimates isn't just a way to fulfill an ever-increasing obligation of state mandates for price transparency. Getting accurate pricing estimates slashes the time you'd spend manually updating pricing lists and scrambling to create an audit trail for a patient. By automating this grunt work and providing accurate upfront information, Patient Estimates can make your collections process easy and efficient — not two words you typically associate with collections.
"The tool is really behind a lot of our success with billing and quick client payments," says the Baylor University College of Medicine's director of patient access. "Partnering with Experian Health has allowed us to be an advocate for our patients while also protecting our bottom line."
Patient Estimates isn't just a useful resource for patients; it's also an efficient tool providers can use to avoid age-old payment problems. After all, your organization runs on payments, and you'd hate to miss out on essential revenue because you didn't give your patients accurate information in the first place.
Bundle up
Combining Patient Estimates with other Experian Health services can extend the benefits across a wider range of services. Patient Estimates connects with Eligibility, for example, to generate up-to-date benefits information that can inform a patient's treatment plan. It also works in lockstep with our Contract Manager solution to price estimates based on a provider's payer contract, no matter how complicated it is.
The College of Medicine at Baylor University is among the providers that use Contract Manager to analyze contracts throughout clinical practice departments. After adopting Experian Health's product suite, the school overhauled its internal collections strategy and generated more than 18,000 patient estimates while collecting $4.2 million in contractual underpayments it would have previously missed. Baylor has used its package of Experian Health products not only to streamline its workflow, but also to improve its patient collections rate and negotiate stronger contracts.
You don't have to draw a hard line between helping your patients and making a profit. In fact, the two go hand in hand when you take the right steps. With Patient Estimates, everybody can get on the same page. Contact our team today to find out how to boost transparency in your organization.
To learn more about Baylor University College of Medicine's experience with price transparency, please download this case study.