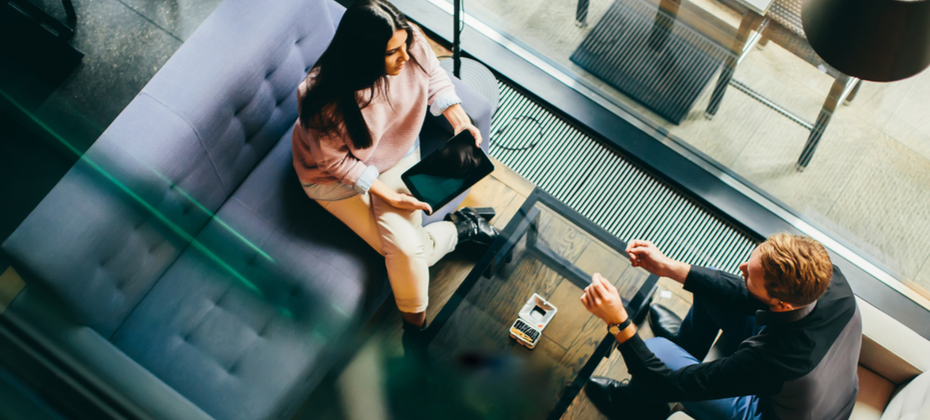 No two healthcare organizations are the same. Each has varied workflows that optimize efficacy and overall care for patients. That's why healthcare software solutions should never be considered one-size-fits-all approaches. It isn't fair, or terribly productive, to force healthcare organizations to adapt to new software. Rather, the healthcare software should adapt to them.
At Experian Health, we'll never supply a software product and then expect you to adjust workflows to suit it. Instead, we embed ourselves into your company to ensure we deeply understand your productivity needs and the reasons behind them. Only then can we tailor the solution we provide around you.
It's never too early to get it right
The conversation about customizing your healthcare organization's solution begins before you even sign up. As soon as a solution interests you, we'll start looking at how to tailor it to your unique needs. We'll hold a meeting that includes subject matter experts and implementation leadership groups to uncover your greatest usability needs. Then, we'll document those needs to better prepare whoever runs your project and ensure he or she has all the necessary information upfront.
Then, gears start moving during the sales process. After choosing a solution, our team of experts works with members from every department in your organization to iron out the appropriate design and functionality details. We believe the people who will be using and relying on the solution every day should have a significant say in these details. However, we'll do all the legwork of actually building and implementing the solution itself.
By the time we're ready to run internal tests to make sure the software works, members of every department will already know what to expect. Consequently, when they run user acceptance tests to check whether the solution fits into their workflows, they can accurately measure the solution's performance against their input into its design. Afterward, we can iron out any hiccups they run into before initiating the organizationwide training and "go live" steps of the process.
It's never too late to make adjustments
Our deep involvement in customizing your solution also begins before you select it, and it continues long after it's successfully implemented. We don't go away just because we marked you as "live." Instead, we understand that the healthcare industry is in constant flux and you might experience operational changes that warrant additional tinkering and tailoring to our solutions. We'll stick around for a couple of days after going live, and we'll stay available forever after, just in case.
For example, if you purchase a new physician group six months after going live, you'll face quite an uphill battle onboarding them all into your software system and, in turn, getting them up to speed. Because the group is new, you might face opposition to bringing on any change in general. In this case, you could use help facilitating the training and the adoption of your system into this new group, and that's where we step in.
Additionally, what if this implementation requires a work queue structure that's vastly different from yours? If the new group operates in a different area of the state, they might also have unique rules for some of their payers. These rules have to be incorporated into their system to accommodate the patient population. None of this, though, should fall solely on your shoulders. We can worry about the system's features so you can focus on the operational change management aspect.
For our clients, we're always on call. This devoted availability could range from six months or even six years. Whatever the situation, we know that you'll eventually face circumstances that your software wasn't originally designed to address. Instead of feeling stuck and frustrated, clients can find comfort in knowing we are here for every step of the process. And beyond tailoring your solution before implementing it, we also offer continued customization to help you tackle new circumstances without compromising workflow. Overall, here at Experian Health, we understand the pressures facing healthcare organizations today, and we are eager to be partners with you in securing the best solution for you needs and guiding you through the challenges ahead.