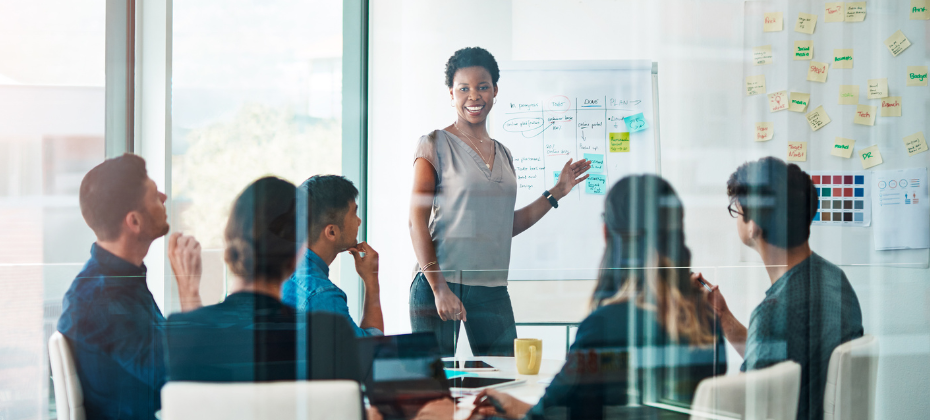 Financial institutions have gone through a whirlwind in the last few years, with the pandemic forcing many to undergo digital transformations. More recently, rising interest rates and economic uncertainty are leading to a pullback, highlighting the need for lenders to level up their marketing strategies to win new customers. To get started, here are a few key trends to look out for in the new year and fresh marketing ideas for lenders.
Challenges and consumers expectations in 2023
It might be cliche to mention the impact that the pandemic had on digital transformations — but that doesn't make it any less true. Consumers now expect a straightforward online experience. And while they may be willing to endure a slightly more manual process for certain purchases in their life, that's not always necessary.
Lenders are investing in front-end platforms and behind-the-scenes technology to offer borrowers faster and more intuitive services. For example, A McKinsey report from December 2021 highlighted the growth in nonbank mortgage lenders. It suggested nonbank lenders could hold onto and may continue taking market share as these tech-focused lenders create convenient, fast and transparent processes for borrowers.2
Marketers can take these new expectations to heart when discussing their products and services. To the extent you have one in place, highlight the digital experience that you can offer borrowers throughout the application, verifications, closing and loan servicing. You can also try to show rather than tell with interactive online content and videos.
Build a data-driven mortgage lending marketing strategy
The McKinsey report also highlighted a trend in major bank and nonbank lenders investing in proprietary and third-party technology and data to improve the customer experience.2 Marketers can similarly turn to a data-driven credit marketing strategy to help navigate shifting lending environments.
Segment prospects with multidimensional data
Successful marketers can incorporate the latest technological and multidimensional data sources to find, track and reach high-value prospects.
By combining traditional credit data with marketing data and Fair Credit Report Act-compliant alternative credit data* (or expanded FCRA-regulated data), you can increase the likelihood of connecting with consumers who meet your credit criteria and will likely respond.
For example, Experian's mortgage-specific In the Market Models predict a consumer's propensity to open a new mortgage within a one to four-month period based on various inputs, including trended credit data and Premier Attributes. You can use these propensity models as part of your prescreen criteria, to cross-sell current customers and to help retain customers who might be considering a new lender.
But propensity models are only part of the equation, especially when you're trying to extend your marketing budget with hyper-segmented campaigns. Incorporating your internal CRM data and non-FCRA data can help you further distinguish look-alike populations and help you customize your messaging.
LEARN MORE: Use this checklist to find and fix gaps in your prospecting strategy
Maintain a single view of your borrowers
An identity management platform can give you a single view of a consumer as they move through the customer journey. The persistent identity can also help you consistently reach consumers in a post-cookie world and contact them using their preferred channel.
You can add to the persistent identity as you learn more about your prospects. However, you need to maintain data accuracy and integrity if you want to get a good ROI.
Use triggers to guide your outreach
You can also use data-backed credit triggers to implement your marketing plan. Experian's Prospect Triggers actively monitors a nationwide database to identify credit-active consumers who have new tradelines, inquiries or a loan nearing term.
Lenders using Prospect Triggers can receive real-time or periodic updates and customize the results based on their screening strategy and criteria, such as score ranges and attributes. They can then make firm credit offers to the prospects who are most likely to respond, which can improve cross-selling opportunities along with originations.
Benefit from our expertise
Forward-thinking lenders should power their marketing strategies with a data-backed approach to incorporate the latest information from internal and external sources and reach the right customer at the right time and place.
From list building to identity management and verification, you can turn to Experian to access the latest data and analytics tools. Learn about Experian credit prescreen and marketing solutions.
Explore our credit prescreen solutions Learn about our marketing solutions
1Mortgage Bankers Association (October 2022). Mortgage Applications Decrease in Latest MBA Weekly Survey
2McKinsey & Company (2021). Five trends reshaping the US home mortgage industry