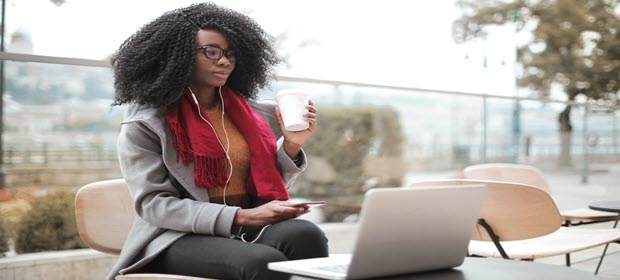 In honor of all the marketers who frantically created and activated audiences for Cyber Five sales (Thanksgiving Day through Cyber Monday), this blog announcing a resource for automotive marketers on how to best activate their automotive audiences is timely! I realize the following spending stats are totals for consumer spending, not just automotive consumer spending, but these dollar amounts put advertising and media spending into perspective. Adobe Analytics reported that consumers spent $35.4 billion online over the Cyber Five period this year, breaking a record. Many marketing campaigns ran on various channels to reach that many consumers.
Strategic campaign development is key to effective activation
Marketers know all the hard work that goes on behind the scenes before media is activated. As automotive marketers, let's recap what typically happens before activation even begins.
It is common to begin by linking fragmented consumer data across channels, platforms, and devices into unified customer profiles for more effective cross-channel targeting. Using identity solutions helps marketers target the right consumers on the right channels.
After unifying customer profiles, marketers often look at auto-specific market, vehicle, and consumer data insights to help gain a deeper understanding of market competition and opportunities, vehicle interest, and critical consumer information (demographics, psychographics, etc.)
Next, many marketers leverage automotive, lifestyle, and predictive data to target specific consumer segments across all channels for true omnichannel marketing.
Once this is complete, marketers can choose their audience, depending on what their goals are and which channels they are focusing on.
Once all this pre-work is finished (and I over-simplified all the hard work behind these steps), marketers need to Activate their campaigns by selecting the best channels.
Leverage various media partners and platforms
At Experian Automotive, we believe marketers can improve their ability to reach their intended audience participants and measure their overall campaign results if they are strategic during Activation. Leveraging various media partners and platforms allow marketers to activate audiences more effectively and execute more strategic, measurable, multi-channel marketing campaigns.
The key is to find a vast network of media destinations and onboarding capabilities that empowers you to activate audiences and connect with a single audience across channels delivering personalized, addressable experiences.
To help auto marketers understand all the areas of Activation, we've written a resource, How to Activate Your Audience on the Most Strategic Channels, that you can download now.
We've also written these other resources to help automotive marketers use data insights to develop more strategic, measurable marketing campaigns. They are all complimentary so feel free to download them too!
Identity Solutions: Helping Marketers Deliver Personalized Communication for Life
Audiences: Automotive Audience Choices are Key to Ever-Changing Strategies
Customer Insights: Understand Your Customer Before Choosing Your Audience
Measurement: Measuring Marketing Performance is Critical to Long-Term Succes