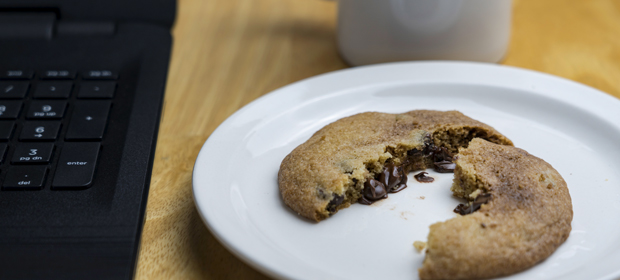 The deprecation of third-party cookies is one of the biggest changes to the automotive digital marketing landscape in recent years. Third-party cookies have long been used to track users across the web, which allows advertisers to target them with relevant ads. However, privacy concerns have led to the deprecation of third-party cookies in major browsers, such as Google Chrome and Safari.
This change will have a significant impact on automotive marketers, as it will make it more difficult to track users and target them with ads. However, there are several things that auto marketers can do to prepare for the cookieless future.
Here are some marketing tips when the cookie deprecates:
Focus on first-party data. First-party data is data that you collect directly from your customers, such as email addresses, contact information, and purchase history. This data is more valuable than third-party data, as it is more accurate and reliable. You can use first-party data to create targeted ad campaigns and personalize your marketing messages.
Work with a third-party aggregator. Automotive marketers can tackle a cookie-less world by using other sources of consumer data insights. For instance, a third-party data aggregator, like Experian, has access to numerous sources, platforms, and websites. Beyond that, we have access to a vast range of specific consumer data insights, including vehicle ownership, registrations, vehicle history data, and lending data. We take all that information and help marketers segment audiences and predict what consumers will do next.
Leverage Universal Identifiers. Universal Identifiers provide a shared identity to identity across the supply chain without syncing cookies. First-party data (such as CRM data) and offline data can be used to create Universal Identifiers.
Use contextual targeting and audience modeling. Contextual targeting involves targeting ads based on the content that a user is viewing. Contextual targeting is a privacy-friendly way to target ads and it can be effective in reaching relevant audiences.
Utilize Identity Graphs. An identity graph combines Personally Identifiable Information (PII) with non-PIIs like first-party cookies and publisher IDS. Identity graphs will allow cross-channel and cross-platform tracking and targeting. Experian's Graph precisely connects digital identifiers such as MAIDS, IPs, cookies, universal IDs, and hashed emails to households providing marketers with a consolidated view of consumers' digital IDs.
The deprecation of third-party cookies will be a challenge for auto marketers, but it's also an opportunity to rethink marketing strategies and focus on building stronger relationships with customers.
Here are some additional cookieless marketing tips:
Start preparing now. Don't wait until the last minute to start preparing for the cookieless future. Start collecting first-party data from your customers now.
Be transparent with your customers. Let your customers know what data you are collecting and how you are using it. Make sure that you have their consent to collect and use their data.
Be creative with your marketing campaigns. There are several ways to reach your target audience without relying on cookies. Be creative with your marketing campaigns and experiment with different strategies. Sample audience segments include:
Consumers in market
Loan status
In positive equity
Driving a specific year/make/model
1000+ lifestyle events such as new baby, marriage, new home
Geography, demographics, psychographics
To take it to the next level, we can use predictive analytics to go beyond what cookie data could provide by predicting who is ready to purchase a vehicle. For example, an auto marketer may have used cookie data to find buyers who had shown interest in a hybrid sedan, but that's where it ended. When combining audience segmentation with a predictive model, marketers can target and identify consumers in-market and most likely ready to purchase a specific model.
In this way, the data-driven insights from a third-party data provider specializing in automotive insights can replace the cookie-driven approach and take it a significant step beyond. The cookieless future is coming, but marketers who are prepared will be able to succeed. By focusing on first-party data, contextual targeting, and partnerships, auto marketers can reach their target audiences and achieve marketing goals.