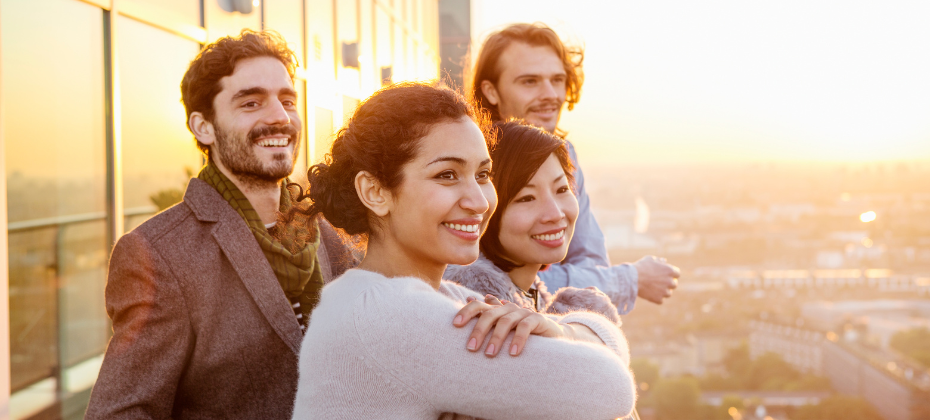 With the new year comes new goals, new accomplishments and new opportunities. And while new things are often associated with growth and success, nurturing what you already have should be just as important.
The same goes for customer retention — although many financial institutions mainly focus on expanding their customer base, statistics show that a 5% increase in customer retention can lead to a company's profits growing by 25% to 95% over time.1 What's more, acquiring a new customer can cost five to seven times more than retaining an old one.2 What can your organization do to improve your customer retention efforts? Let's first dive into recent consumer behavior trends.
Consumer behaviors are changing
High prices hit consumers, but service spending continues. Consumers are still seeing short-term price pressures. While spending on goods decreased by 0.9% in December, service spending remained flat.
Consumers are starting to pull back. As economic uncertainty persists and excess savings from the pandemic dwindle further, consumers are saving more.
Consumers aren't completely satisfied when interacting with businesses digitally. 58% of consumers don't feel that businesses completely meet their expectations for a digital online experience.
With these trends in mind, how can your organization improve customer retention in 2023? Here are three tips to help you get started:
Keeping up with your customers' changing interests, behaviors, and life events enables you to identify cross-sell opportunities and create relevant credit marketing campaigns. With a large and comprehensive consumer database, like Experian's ConsumerView®, you can better understand your customers, including the types of products they like to purchase and if they're likely to buy a new or used vehicle in the next six months.
To further enhance your customer retention efforts, you can also leverage Prospect TriggersSM, which allow you to stay alert whenever a customer is actively shopping for credit and extend preapproved credit offers to customers within hours or minutes, helping increase response rates.
Be more than a business – be human.
As consumers save more, financial institutions can build lifetime loyalty by serving as trusted financial partners and advisors. To do this, organizations can launch credit education programs and services that empower their customers to make smarter financial decisions. Helping consumers take control of their finances is especially important in today's changing economy providing them with educational tools and resources, customers will learn how to strengthen their financial profiles while continuing to trust and lean on your organization for their credit needs.
Think outside the mailbox.
While direct mail is still an effective way to reach consumers, forward-thinking lenders are now meeting their customers online. To ensure you're getting in front of your customers where they spend most of their time, consider leveraging digital channels, such as email or mobile applications when presenting and representing credit offers. This way, you can better connect with your customers and stay competitive.
Importance of customer retention
Rather than centering most of your growth initiatives around customer acquisition, your organization should focus on holding on to your most profitable customers, especially now with consumer behaviors changing and an abundance of credit options in the market.
To learn more about how your organization can develop an effective customer retention strategy, explore our customer loyalty solutions.
Improve customer retention today