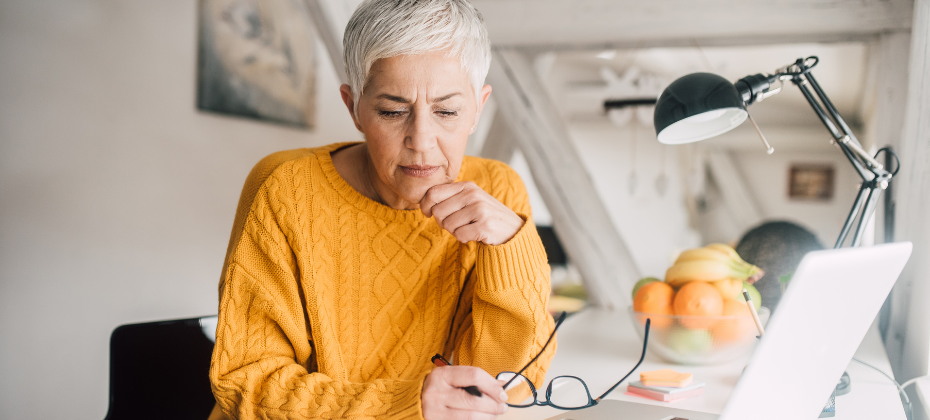 What is elder abuse fraud?
Financial abuse is reportedly the fastest-growing form of elder abuse, leaving many Americans vulnerable to theft scams, and putting businesses and other organizations on the frontlines to provide protection and help prevent fraud losses.  
Financial elder abuse fraud occurs when someone illegally uses a senior's money or other property. This can be someone they know, or a third party – like fraudsters who are perpetrating romance scams
Older consumers and other vulnerable digital newbies were prime targets for this type of abuse during the start of the pandemic when many of them became active online for the first time or started transacting in new ways. This made them especially attractive targets for social engineering (when a fraudster manipulates a person to divulge confidential or private information) and account takeover fraud.
While most of us have become used to life online (in fact, there's been a 25% increase in online activity since the start of the pandemic), some seniors still have risky habits such as poor password maintenance, that can make them more attractive targets for fraudsters.
What is the impact of elder abuse fraud?
According to the FBI's Internet Crime Complaint Center (IC3), elder abuse fraud cost Americans over the age of 60 more than $966 million in 2020.
In addition to the direct cost to consumers, elder abuse fraud can leave organizations vulnerable to the fallout from data breaches via account takeover, and lost time and money spent helping seniors and other vulnerable Americans recoup their losses, reset accounts, and more. Further, the victim may associate the fraud with the bank, healthcare provider, or other businesses where the account was taken over and decide to stop utilizing that entity all together.
How can organizations prevent elder abuse fraud?
Preventing elder abuse fraud can take many forms. Organizations should start with a robust fraud management solution that can help prevent account takeover, first-party, synthetic identity fraud, and more. This platform should also include the ability to use data analysis to detect and flag sudden changes in financial behavior, online activities, and transaction locations that could indicate abuse or takeover of the account.
With the right fraud strategy in place, organizations can help prevent fraud and build trust with older generations. Given that 95% of Baby Boomers cite security as the most important aspect of their online experience, this step is too important to miss.  
To learn more about how Experian is helping organizations develop and maintain effective fraud and identity solutions, be sure to visit us or request a call.