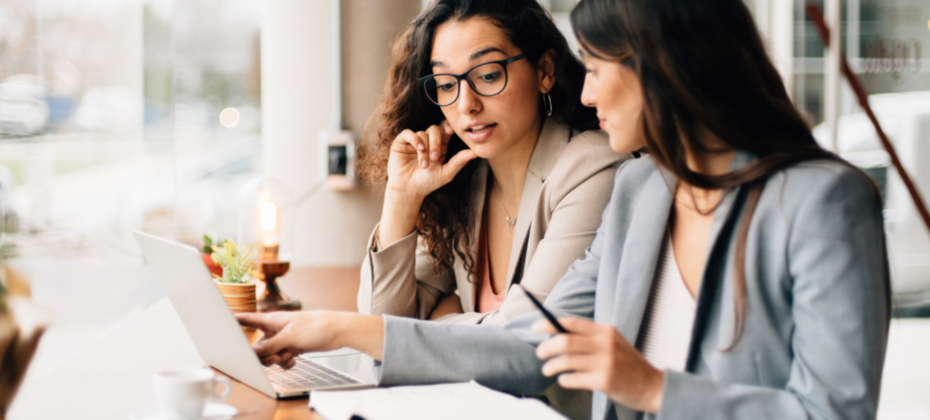 The preference for digital is here to stay, with consumers reporting that they are online 25% more today than a year ago. The explosive growth in remote work and e-commerce results in more transactions, and opportunities for online fraud are occurring. This new reality means that organizations of all types will face more and newer types of fraud risks.
External fraud generally results from deceptive activity intended to produce financial gain that is carried out by an individual, a group of people or an entire organization. Fraudsters may prey on any organization or individual, regardless of the size or nature of their activities. The tactics used are becoming increasingly sophisticated, requiring a multilayered defense strategy.
Fraud mitigation involves using tools to reduce the frequency or severity of these risks, ultimately protecting the bottom line and the future of the organization.
Fraud impacts the bottom line and so much more
According to the Federal Trade Commission, consumers reported losing more than $5.8 billion to fraud in 2021, a 70% increase over 2020. Another report places the losses much higher, with credit card fraud alone representing an estimated $9.3 billion.
These costs extend beyond the face value of the theft to include fees and interest incurred, fines and legal fees, labor and investigation costs and external recovery expenses.
Aside from dollar losses and direct costs, fraud can also pose legal risks that lead to fines and other legal actions and diminish credibility with regulators. Word of deceptive activities can also create risk for the brand and reputation. These factors can, in turn, result in a loss of market confidence, making it difficult to retain clients and engage new business.
Leveraging fraud mitigation best practices
As the future unfolds, three things are fairly certain: 1) The future is likely to bring more technological advances and, thereby, new ways of working and creating. 2) Fraudsters will continue to look for ways to exploit those opportunities. 3) The future is here, today. Organizations that want to remain competitive in the digital economy should make fraud mitigation and prevention an integral part of their operational strategy.
Assess the risk environment
While enhancing revenue opportunities, the global digital economy has increased the complexity of risk management. Be aware of situations that require people to enforce fraud risk policies. While informed, experienced people are powerful resources, it is important to automate routine decisions where you can and leverage people on the most challenging cases.
It is also critical to consider that not every fraud risk aligns directly to losses. Consider touchpoints where information can be exposed that will later be used to commit fraud. Information that crooks attempt to glean from idle chatter during a customer service call can be a source of unexpected vulnerability. These activities can benefit from greater transparency and automated oversight.
Create a tactical plan to prevent and handle fraud
Leverage analytics wherever possible to streamline decisions and choose the right level of friction that's appropriate for the risk, and palatable for good customers. Consumers and small businesses have come to expect a customized and frictionless experience. Employee productivity, and ultimately revenue growth, requires the ability to operate with speed and informed confidence. A viable fraud mitigation strategy should incorporate these goals seamlessly with operational objectives. If not, prevention and mitigation controls may be sidelined to get legitimate business done, creating inroads for fraudsters.
Look for a partner who can apply the right friction to situations depending on your risk appetite and use existing data (including your internal data and their own data resources) to better identify individual consumers. This identification process can actually smooth the way for known consumers while providing the right protection against fraudsters and giving consumers who are new to your organization a sense of safety and security when logging in for the first time.
It's equally important that everyone in your organization is working together to prevent fraud. Establish and document best practices and controls, beginning with fostering a workplace culture in which fraud mitigation is part of everyone's job. Empower and train all staff to identify and report suspicious activity and ensure they know how to raise concerns. Consider implementing ways to encourage open and swift communication, such as anonymous or confidential reporting channels.
Stay vigilant and tap into resources for managing risks
It is likely impossible to think of every threat your organization might face. Instead, think of fraud mitigation as an ongoing process to identify and isolate any suspected fraud fast — before the activity can develop into a major threat to the bottom line — and manage any fallout. Incorporating technology and robust data collection can fortify governance best practices.
Technology can also help you perform the due diligence faster, ensuring compliance with Know Your Customer (KYC) and other regulations. As necessary, work with risk assessment consultants to get an objective, experienced view. 
Learn more about fraud mitigation and fraud prevention services.