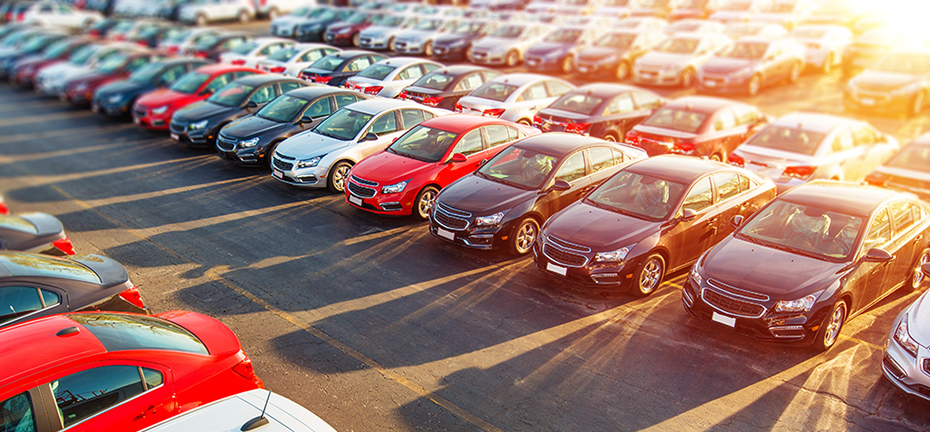 When we think about vehicle history, we tend to imagine two audiences: dealers and consumers. After all, identifying any potential hidden defects could have a significant impact on a used car buying decision; vehicle history reports are an invaluable part of the process. But it's not just dealers and consumers who can benefit.
It takes three things to sell a vehicle: the car (dealers), the consumer and credit; we've covered the first two, so let's focus on the third. Lenders take a plethora of information into consideration when making automotive lending decisions, including a borrower's credit score, payment history and utilization rate. But these data points only reflect the risk associated with the borrower; there's also inherent risk with the vehicle itself.
I recently participated in a virtual workshop, The Risky Side of the Road, during Used Car Week 2020, where we discussed the value of leveraging vehicle history information to minimize risk with lending decisions. Extending a loan to a borrower hoping to purchase a used vehicle with unidentified defects exposes the lender to unnecessary risk; hidden damage and maintenance costs could impact a borrower's ability to repay the loan. To minimize portfolio risk, we recommend lenders leverage vehicle history reports, such as AutoCheck, before making a lending decision.
Hidden Damage Significantly Impacts Vehicle Value
Let's consider the universe of used vehicles that could potentially be sold and financed. According to Experian's Q2 2020 Market Trends Review, there are more than 280 million vehicles on the road. And our research indicates that four out of 10 of the cars and light duty trucks on the road have been in at least one accident, and around 20% of vehicles have been in multiple accidents.
What does this mean for a vehicle's value?
Even if a vehicle has been completely restored and repaired, the value of the vehicle diminishes. According to a recent Mitchell Industry Trends Physical Damage Report, in Q2 2019, the average diminished value for a vehicle involved in an accident was $3,151; and this doesn't include the fiscal impact of other hidden defects, such as flood damage.
And the loss in value trickles down to the consumer and lender. For instance, if a lender unknowingly extends a $10,000 loan to a consumer who purchases a used vehicle that was involved in an accident, the actual value of the vehicle may be around $7,000. If the consumer decides to sell the vehicle before paying off the loan, it is very likely they will be up-side down. If the consumer falls behind on payments and the vehicle is repossessed, it will be difficult for the lender to recoup any losses at auction.
But that's where vehicle history reports come into play. Tools, such as AutoCheck vehicle history reports, inform lenders about reported accidents and recall information, among other insights. In addition, the AutoCheck Score, enables users to compare a vehicle with vehicles of similar class and age and assess the likelihood it will be on the road in five years.
The AutoCheck Score can also help gauge the value and drivability of a repossessed vehicle.  For example, according to Experian's similarly titled white paper, The Risky Side of the Road, we found that the percentage of repossessed vehicles that were drivable was higher for vehicles assured by AutoCheck vehicle history reports (86.16%) versus those that were not assured (80.75%). Additionally, we found that repossessed vehicles that were drivable tend to have higher AutoCheck Score range. And unsurprisingly, vehicles that are drivable tend to perform better at auction, meaning a better return on investment for the lender.
During these uncertain times, it is important for lenders to more precisely gauge the level of risk they take on. The more information lenders have about the used vehicles they are financing, the better positioned they will be to offer loan terms that minimize portfolio risk, while better meeting consumer needs.
To view Experian's white paper, The Risky Side of the Road, click here.