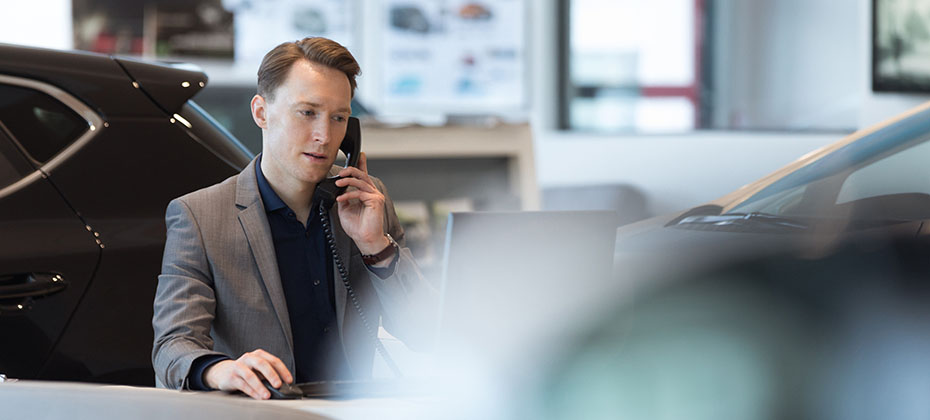 We recently released our Q2 2020 State of the Automotive Finance Market report, and a few interesting trends emerged. And one that caught some attention was the continued decrease of subprime originations—those with a credit score between 300 and 600.
At first glance, you may think that this means that subprime consumers are being locked out of the automotive finance market and unable to acquire necessary funds to purchase a vehicle, but that's not the whole story.
When looking at any data point in the automotive finance industry, it's important that you have full context, and one of the easiest ways to do this is to look at a trendline. Then you can better understand whether the data point is part of a drastic shift or result of a slow progression. In the case of subprime originations, it's the latter.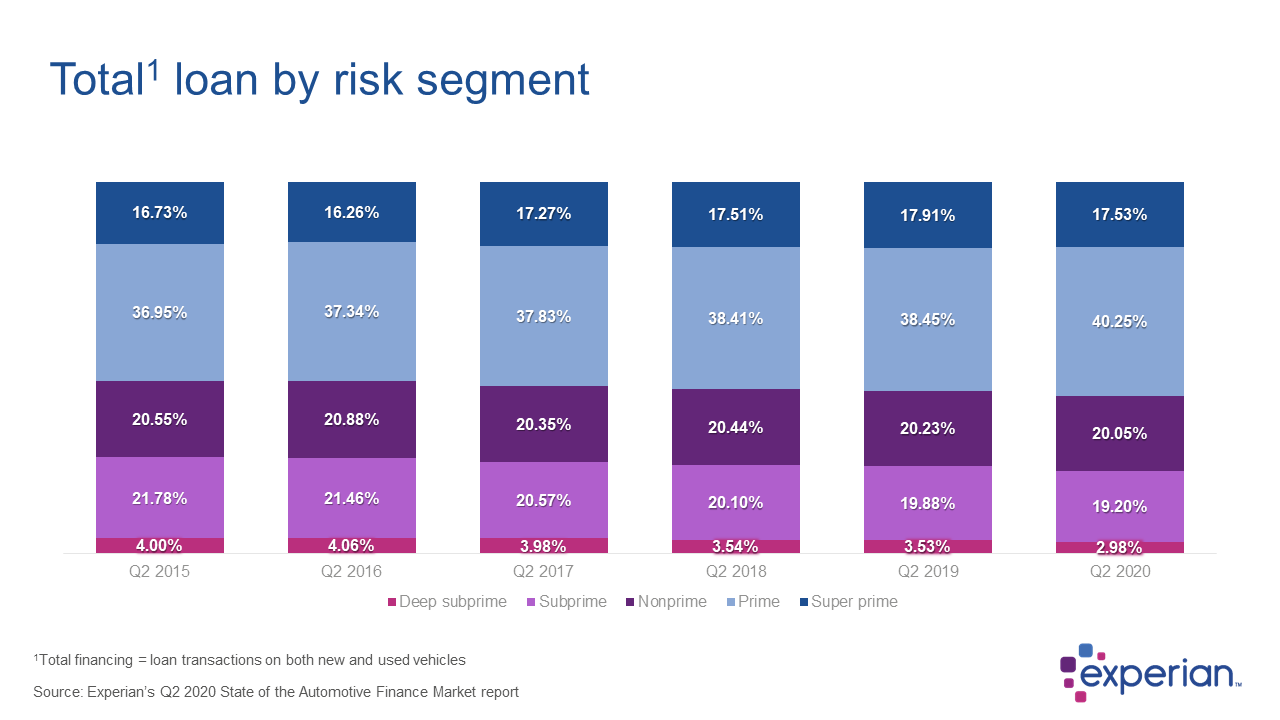 As seen in the chart above, subprime originations have been steadily decreasing since Q2 2015. Why? There isn't just one driving factor, but it's likely a result of a number of things.
Increasing credit scores
According to the Q2 2020 State of the Automotive Finance Market report, the average credit score for new and used vehicle loans has steadily increased over the years, coming in at 721 and 657, respectively, in Q2 2020. This is also reflected in Experian's State of Credit report, which found that the average VantageScore was 682 in 2019—the highest average score seen since 2011. This shows that consumers are prioritizing their financial health and ensuring they're responsible with their borrowing choices. Ultimately, this means that there could be fewer car shoppers who fall into the subprime tiers.
Pandemic impacts on in-market shoppers
In Q2 2020, the overall volume of originations, including subprime, saw a decrease. It wasn't unexpected—Q2 was the first quarter of the year to see the full impact of the pandemic on shopping habits. Between stay-at-home orders and fluctuating financial situations, the reality is that subprime consumers may not be in-market for a vehicle right now. The situation continues to be dynamic, which is something that lenders and dealers need to keep in mind and define strategies accordingly.
Loans are still available
Another important component to keep in mind is that lending is still available for subprime consumers. Many experts have tried to correlate our current economic situation to that of the Great Recession, but the causes are so drastically different that it's hard to compare.
In 2007 and 2008, subprime lending comprised a larger portion of lenders' portfolios, and we did see lending become harder to acquire for subprime borrowers, as lenders didn't want to take on the additional risk. But that's not what we're seeing now. Loans are still available from a variety of lenders, which is further proof that subprime consumers aren't being locked out of lending. In fact, subprime loans for used vehicles saw growth among independent dealers this quarter, from 36.79% in Q2 2019 to 38.84% in Q2 2020.
Data is critical to make informed decisions, especially in our current environment. As the pandemic is unlike anything we've seen before, dealers and lenders need to stay close to the trends to better understand the activity in the industry and continue to steer toward recovery.
To view the full Q2 2020 State of the Automotive Finance Market report, click here.