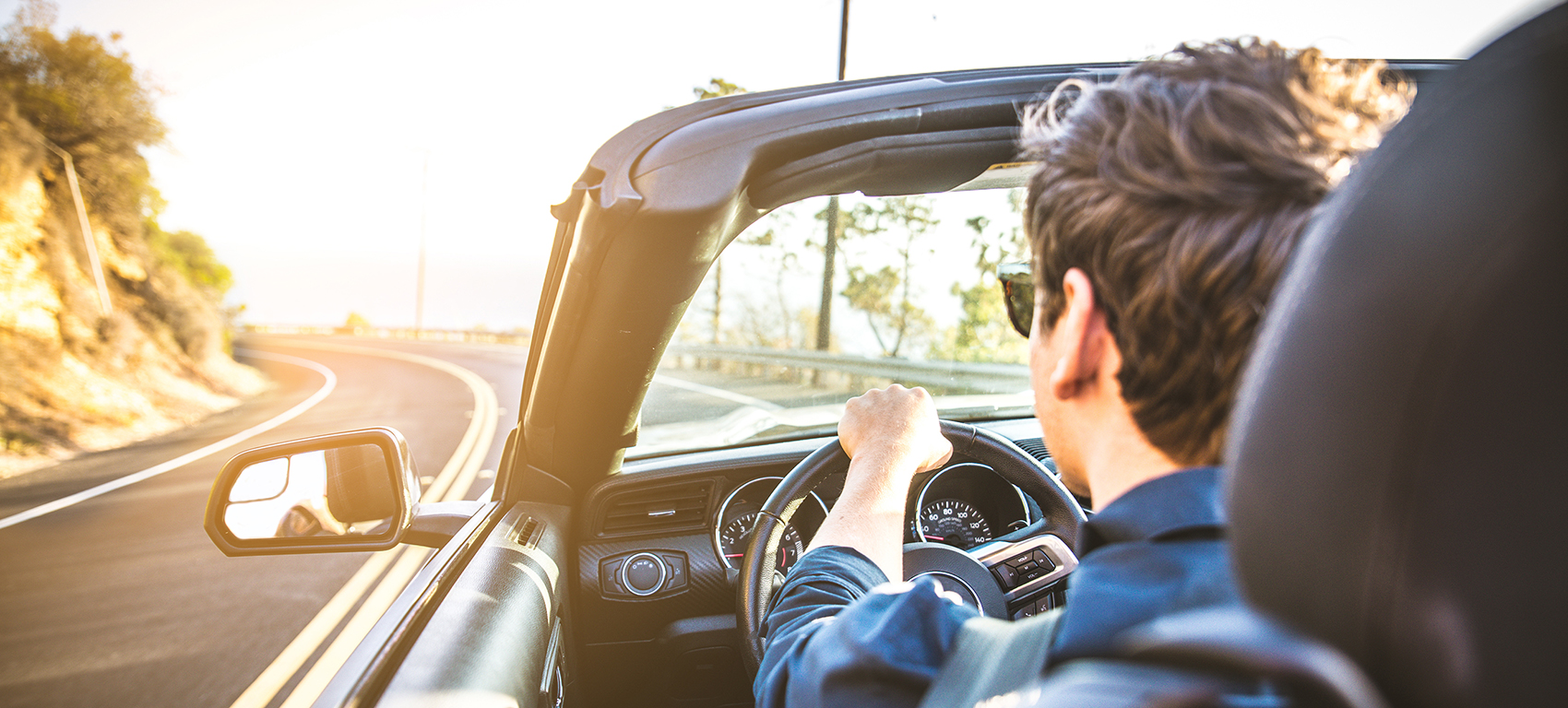 Summertime is the perfect season for a convertible; nothing beats the feeling of having the warm sun beat down on your face while you're driving down the highway. It's an experience many of us have likely dreamed about at some point in our lives. And as an automotive dealer, you can make that dream a reality for prospective car shoppers; you just have to find the right one.
It may seem a tad too early in the year to even consider your convertible inventory, but perception may be far from reality. Most dealerships don't begin their marketing push on convertibles until late spring/early summer, but by then, it might be too late. Contrary to popular belief, now, is the time to push the convertible.
Yes, I know March isn't exactly considered convertible weather, unless you live in places like Florida or California. For most, it's gloomy and too cold to even drive with the windows down, let alone with the top down. But the fact remains, consumers start buying convertibles now.
In fact, in the past 10 years, consumers begin purchasing convertibles as early as March. While the percentage of newly registered convertibles peaks at 7.5% during the fall and winter months (October-February), the percentage jumps to 9.3% in March, and stays above 9% until September. So, if consumers are buying convertibles now, you should also start proactively engaging them.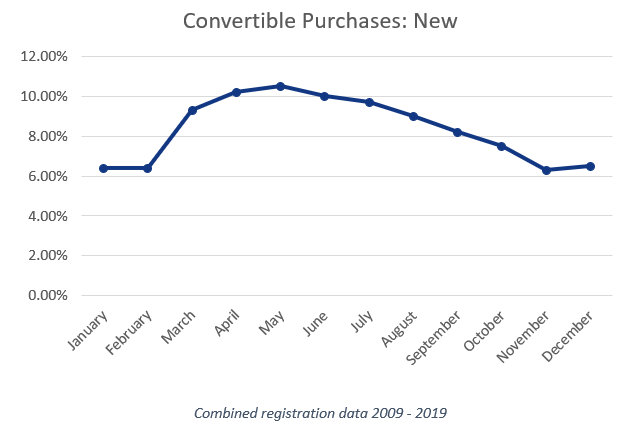 Despite the trend of increasing convertible registrations over the coming months, it's not enough to deliver the same campaign to a mass audience—not every prospective car buyer is going to be in the market for a convertible. You still have to be relevant. You need to understand your audience.
For example, our data shows that 62.03% of registered convertible owners have an estimated home value of more than $250,000. Additionally, baby boomers make up more than 43% of registered convertible owners.
While the volume of convertible registrations is down significantly over the past several years, there's still an opportunity for dealer to capitalize on a higher price-point vehicle. You just need to know the most receptive audience. Those that leverage data and technology to connect digital touchpoints together and create a single customer view are better positioned to identify relevant audiences and deliver meaningful messages. You might just sell a few more convertibles in the coming months.
To learn more about the latest automotive trends, view the full Q3 2019 Automotive Market Trends Analysis.