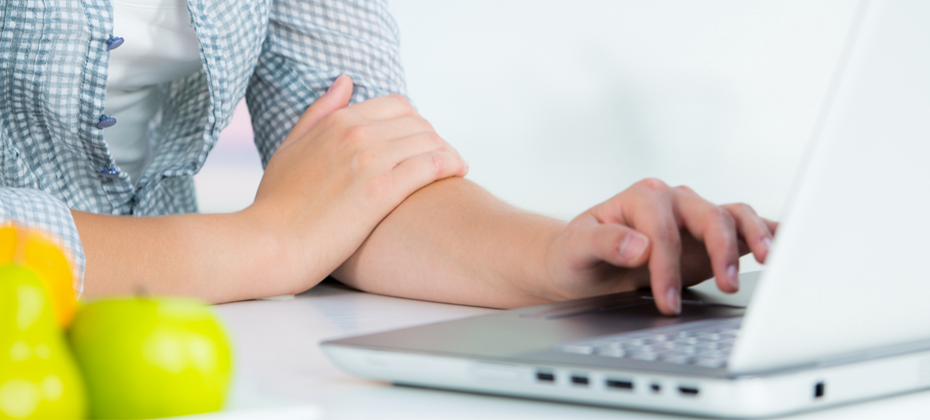 It's hard to remember a world without online lenders. Today, fintech players continue to pop up, making it easier to cross-shop loans and land instant approvals.  Gone are the days of lengthy applications and waiting to hear if you've scored the latest credit line or personal loan.
Consumers, especially with top-tier credit, can easily seek lower monthly payments or consolidate another loan with a cash-out option. Whatever the need, there's a lender ready to serve. Strike that. There's actually two or three lenders waiting to serve you.
In fact, a recent Experian data pull revealed an increasing share of personal loan balances is actually going to lenders outside of the traditional banks and credit union space (they still own the lion's share of the business). In 2013 (Q4), these more non-traditional lenders had 15.36 percent of personal loan balances. In Q4 of 2015, that number increased to 27.26 percent. The personal loan business today is just over $222.9 billion in outstanding balances.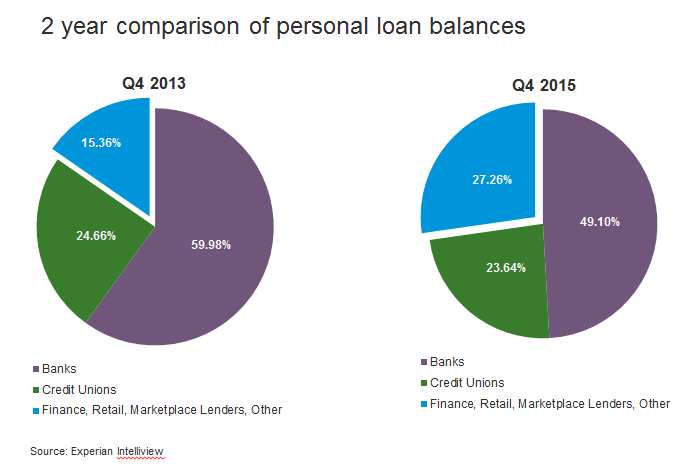 As the competition heats up, lenders will need to diversify, stand out and provide more value to consumers. Those that engage with new, value-added services, and deliver timely, personalized needs-based messages will capture the greatest share of the market.
Here is a sampling of ways to draw consumers in and deliver the value they seek in a financial institution:
Be Transparent
Lending Club, one of the original peer-to-peer lenders and currently the biggest in terms of dollars funded, continues to grow by providing consumers and investors with transparency, good loan terms and speed. Prosper, on the other hand, recently acquired an app that allows their customers to track spending, budget and monitor their credit. They plan to leverage this technology in the near future and offer it to customers and investors for free.
Research reveals Millennials especially are looking to tech and free services to manage their personal finances. A recent Experian survey focused on Millennials and credit revealed 48 percent have used free financial services, like Mint, to manage their finances. Additionally, 57 percent use on average three financial apps.
Know Your Customers
Payoff uses survey data to segment their customers into roughly 10 financial personalities based on how they use and think about their debt. These personality types are used to tailor marketing messages and customer service conversations about how to improve their financial situation. Their site features a quiz, Discover the Secrets of Your Financial Personality, helping consumers and Payoff understand more about trends attached to spending, saving and managing money.
Offer Solutions for Debt Consolidation
Even after consumers consolidate debt and pay it off successfully, unforeseen expenses, unexpected life events, evolving spending habits and the increasing cost-of-living expenses mean there will always be a market for debt consolidation solutions.
Understanding consolidation credit account behavior is mandatory for lenders looking to stand out and stay ahead of the consolidation needs of consumers. Having visibility to consumers' interest rates, revolving loan balances and the remaining months on existing loans provides unique ways to segment and engage clients with need-based offers. Consumer-tailored messages during the prospecting, acquisition and account management stages of the relationship sets the stage for repeat business.
The research is clear.
Individuals are willing to switch brands if they feel a different provider will better meet their needs. Lenders – in both the traditional and fintech spaces – should not expect many chances when it comes to getting it right with consumers.
Fail to keep them engaged and you'll fail to keep them. Period.

Learn more about identifying profitable consolidation candidates, check out Experian's annual Vision Conference in May.