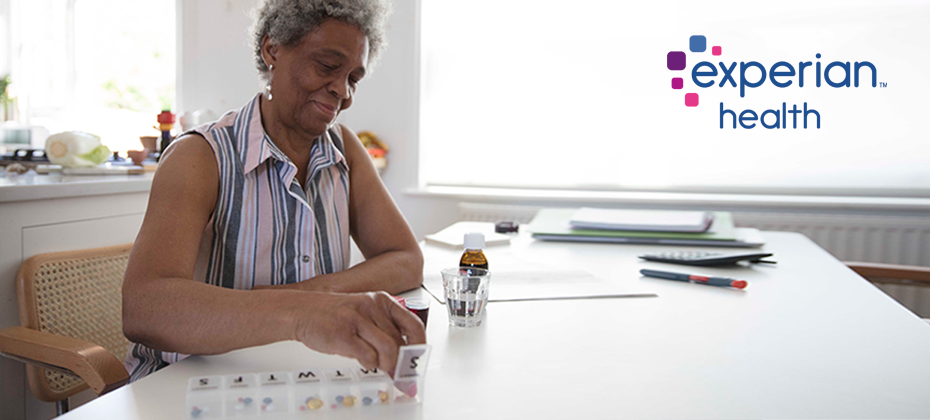 Did you ever have someone tell you, "there's no magic pill" for reaching a goal? It's a somewhat ironic analogy, given that so many people struggle to take their meds as prescribed. Following a medicine schedule actually takes a lot of organization and discipline, never mind the financial and emotional cost of having a daily reminder that you're not well.
It's estimated that 50% of patients don't take medications as prescribed. Sometimes a patient is busy and misses a dose. Maybe they forget whether they've taken it already and accidentally take double. Perhaps they feel better and decide to stop a course of meds early. Or maybe they can't get to the pharmacist to get their refill on time.
Unfortunately, medication non-adherence (MNA) can have a more direct impact on a patient's condition than the specific treatment itself, according to the World Health Organization. Non-adherence is thought to contribute to nearly 125,000 deaths and 10% of hospitalizations each year. It costs the health care system between $100–$289 billion each year, and according to a study by Walgreens, for every 1% improvement in adherence, $50 can be saved in healthcare spending.
The causes are varied. Of course, patients have a role. But healthcare organizations operating at various points along the care continuum can also play a big part in helping or hindering patients in sticking to their prescriptions. Doing so is in everyone's interest, as tackling non-adherence can help reduce readmissions and avoid more serious medical conditions, improve patient loyalty, yield financial savings and create a better experience all around.
Here are three ways different healthcare organizations can help patients stay on track with their meds:
1. Keeping accurate patient records from hospital to home
When a patient is hospitalized, it's fairly easy for them to stick to a medicine schedule. Drugs are dispensed in the same building and brought right to the patient's bed at the appropriate time. The problems arise when the patient goes home. They may leave hospital with new prescriptions which can be confusing and if they already have a prescription, the admission itself can disrupt their usual routine.
As things stand, hospitals tend not to be reimbursed for interventions to improve adherence, so these are less likely to be prioritized during care transitions. But given the likely improvements to patient outcomes and consumer loyalty, and the fact that hospitals could save $37 for every dollar spent tackling MNA, these interventions are worth a second look.
A simple but effective place for hospitals to start is in improving patient identities.
When your clinical teams know they have a 100% accurate and up-to-date record for each patient, including their current prescriptions, they can help the patient stay on track and prescribe new medicines with confidence. New identity management platforms such as Universal Identity Manager can help you keep track of patients and their meds, reducing the risk of medical errors and avoiding billing mistakes associated with duplicate prescriptions and preventable readmissions. This 'golden thread' of patient information can also improve communications within and between providers in your health system, such as Accountable Care Organizations (ACOs), pharmacies and other community providers.
2. Understanding and addressing wider barriers to adherence
Common barriers to adherence often relate to a patient's circumstances at home, such as not being able to get to the pharmacy because of a lack of transport, or because the opening hours don't fit with their work schedule. For patients juggling work, childcare and other responsibilities, refilling their prescription can easily slip down the to-do list. Pharmacies can help by offering logistical support such as automatic refill programs, home delivery and help with organizing medication into pill boxes.
But how do you know which intervention will be most relevant? This requires a wider understanding of the make-up of your patient population and their needs, preferences and behaviors. Understanding the social determinants of health can help you identify the specific barriers to care for your healthcare consumers, so you can put in place the right response.
3. Develop patient engagement strategies to help patients take their meds
It's not just those directly involved in providing care who can help improve MNA. Payers can help in two major ways: firstly, by supporting members to overcome barriers such as cost and confusion, and secondly, by working with hospitals and pharmacies to help them develop effective strategies to reduce non-adherence.
For example, Blue Cross Blue Shield of Arizona (BCBSAZ) has introduced a text messaging service to send reminders to members about their prescriptions, with a $45-50 discount on copays for those that refill on time. It's hoped this program will tackle behavioral barriers to adherence such as procrastination or forgetfulness, while also addressing price concerns. Chris Hogan, Chief Pharmacy Officer at BCBSAZ described the program "as being a very high tech, modern, simple and effective addition to our overall initiative to improve medication compliance."
This kind of personalized patient engagement can be very effective in helping patients to stay on track. With ConsumerView, you can access a wide range of high-quality demographic, psychographic and behavioral consumer data, to help you offer personalized support such as digital reminders to your patients. You can develop engagement strategies tailored to the specific needs of your patients in just a couple of clicks.
Could one of these strategies help your organization do more to improve medication management? Learn more about how we can help you help your patients – and your bottom line.