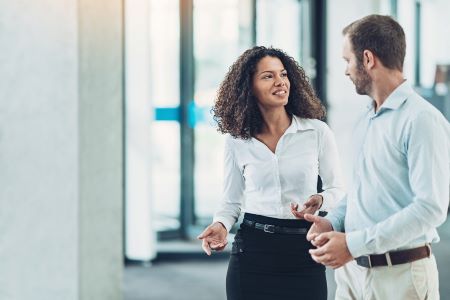 Employers operating in Florida may need to review their Form I-9 management process if they are to remain complaint with a new state law. Beginning July 1, 2023, private employers with at least 25 employees in Florida must use the E-Verify system to verify the employment eligibility of each new employee within three business days of the worker's first day of work.This requirement applies to any worker hired on or after July 1, 2023. Florida employers with fewer than 25 employees are encouraged but not required to use the E-Verify system.
E-Verify Background
E-Verify is a method of internet-based employment verification. Normally a voluntary program for non-federal contractors, participation may demonstrate good-faith compliance with the Immigration Reform and Control Act (IRCA).
E-Verify compares information provided by new employees on their Forms I-9 forms to records on file in the Department of Homeland Security (DHS) and Social Security Administration (SSA). Learn more about E-Verify here.
How to Remain Compliant with the New Florida E-Verify Law
There are several requirements employers must follow to comply with the new Florida law.
Employers are obligated to retain records of the documentation and verification generated for any newly hired employees for at least three years.
Employers that use the E-Verify system establish a rebuttable presumption that they have not knowingly employed an unauthorized worker.
Covered employers are not excused from using the E-Verify system if the system is down for maintenance or otherwise unavailable during the three-day compliance window.
If the E-Verify system is unavailable, covered employers must use Form I-9 to verify a new hire's employment eligibilityanddocument that the E-Verify system is unavailable by obtaining a screenshot for each day the system is down or saving any public announcement concerning the system's unavailability.
Employers will also need to certify that they have used the E-Verify system when making contributions or reimbursements to Florida's unemployment system.
Penalties will go into effect on July 1, 2024. Businesses have 30 days to cure noncompliance after receiving notice.
If the Department of Economic Opportunity (DEO) determines that an employer failed to use the E-Verify system as required three times in any 24-month period, the department must impose a fine of $1,000 per day until the employer provides sufficient proof that the noncompliance is cured.
An employer's first violation results in a one-year probationary period with reporting requirements to put a business on a path to compliance prior to any licenses being revoked.
New law provides audit rights for the government as well as significant enforcement rights.
This new law in Florida requiring the use of E-Verify may be new, but this method of employment verification has existed for two decades. To better understand the system and how to utilize it, employers can partner with a trusted provider of an I-9 management solution. Experian Employer Services can help employers stay ahead of missing data and potential issues and offer a seamless transition to a paperless solution. In addition to Form I-9 management, there is an added benefit to choosing a partner who can also receive your regular payroll feeds to compare who you are paying with completed I-9s on file and identify gaps in form compliance. Experian Employer Services can also use that same payroll feed to fulfill your organization's income and employment verification requests, replacing an administrative burden with a secure and instant service.
Learn more about these solutions to HR, payroll and tax requirements here.