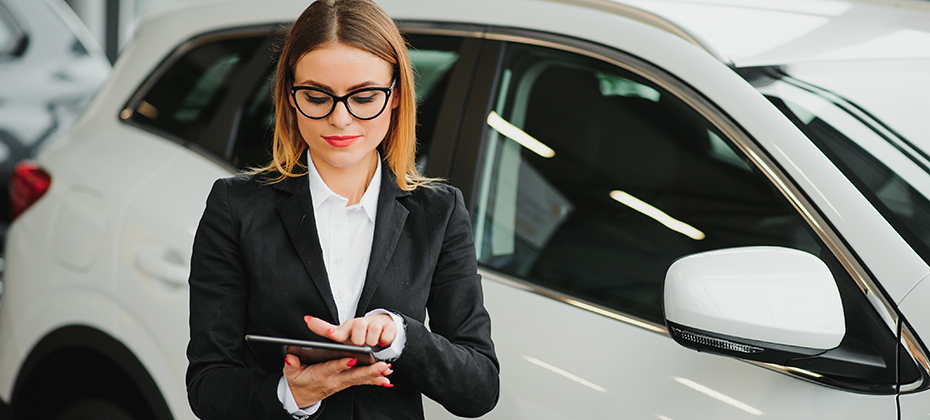 We witnessed many changes in the automotive industry since the beginning of the pandemic, but one thing that has stayed consistent is consumers' desire for larger vehicles, such as SUVs and crossover utility vehicles (CUVs). In fact, they have sustained dominance in the automotive finance market for some time now—partly due to the advancements among newer models, such as increased fuel efficiency and additional cargo space.
According to Experian's State of the Automotive Finance Market Report: Q1 2022, SUVs and CUVs made up 60.38% of total vehicle financing, an increase from 58.95% in Q1 2021.
Since consumer preferences for larger vehicles have become more prominent, we've seen the average loan amounts rising for a while—but this has been exacerbated by the pandemic, with inventory shortages and high consumer demand becoming a core challenge in the automotive industry.
In Q1 2022, the average monthly loan payment for a new vehicle was $648, compared to the average monthly lease, which increased to $522. And the average monthly payment for a used vehicle surpassed $500 this quarter, coming in at $503.
Larger vehicles dominate top leased models
While consumers often lean towards used vehicles as they search for the most budget-friendly option, another option to consider is leasing, as they tend to have a lower monthly payment than a loan. In Q1 2022, there was a $126 difference between average monthly payments of a lease and a new loan.
This is why it's important for professionals to understand the most prevalent leased vehicles on the market and their price points. This enables them to assist consumers when searching for a vehicle that fits their needs and budget.
With consumers opting for larger, more expensive vehicles such as SUVs, CUVs and full-size pickup trucks, it's no surprise they made up majority of the top 10 leased models in Q1 2022.

While the Honda Civic made up the highest percentage, it is important to note that it was the only sedan among the top leased vehicles in Q1 2022, accounting for 2.25% of leasing.
It's really in the new CUVs and SUVs where you can see the difference in monthly payments between a loan and a lease. For instance, the Mazda CX-5 had an average monthly loan payment of $460 this quarter and the average monthly lease payment was $365. While the Chevrolet Equinox was not too far behind, with an average monthly loan payment of $444 and an average monthly lease payment of $319 in Q1 2022.
Consumers have also opted for new CUVs, such as the Honda CR-V, which had an average monthly loan payment of $474 and an average monthly lease payment of $371. Similarly, the Ford Escape had an average monthly loan payment of $436 and the average monthly lease payment was $349.
As we continue to witness automotive financing trends evolve, analyzing the ongoing insights will enable dealers and lenders to help consumers find the most budget-appropriate options in their search for a vehicle that best fits their needs.
To learn more about leasing and other automotive finance trends, watch the entire State of the Automotive Finance Market: Q1 2022 presentation on demand.