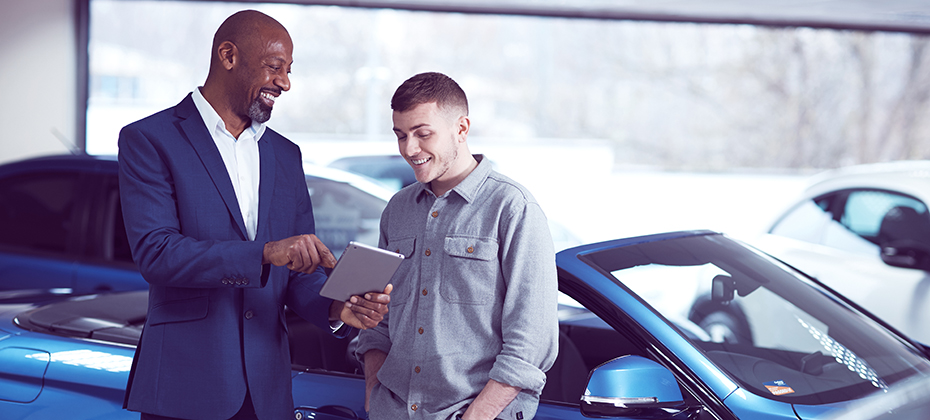 There's recently been a significant amount of discussion about the stability of the automotive finance industry. Many fear the increase in the volume of delinquent U.S. automotive loans may be an early stage harbinger of the downfall of the automotive industry. But, the fact is, that's not entirely true. While we certainly want to keep a close eye on the volume of delinquent loans, it's important to put these trends into context.
We've seen a steady increase in the volume of outstanding loan balances for the past several years – though the growth has slowed the past few quarters. And while much of the increase is driven by higher loan amounts, it also means there's been an overall higher volume of vehicle buyers leaning on automotive lenders to finance vehicles. In fact, findings from our Q4 2018 State of the Automotive Finance Market Report show 85.1 percent of all new vehicle purchases were financed in Q4 2018 – compare that to 81.4 percent in Q4 2010 and 78.2 percent in Q4 2006.
Suffice it to say, more financed vehicles will undoubtedly lead to more delinquent loans. But that also means, there is a high volume of car buyers who continue to pay their automotive loans in a timely manner. Through Q4 2018, there were nearly 86 million automotive loans and leases that were in good standing.
With a higher volume of automotive loans than in the past, we should pay close attention to the percentage of delinquent loans compared to the overall market and compare that to previous years. And when we examine findings from our report, the percentage of automotive loans and leases that were 30-days past due dropped from 2.36 percent to 2.32 percent compared to a year ago. When we look at loans and leases that were 60-days past due, the percentages are relatively stable (up slightly from 0.76 percent to 0.78 percent compared to a year ago). It's worth noting, these percentages are well below the high-water mark set during Q4 2009 when 3.30 percent of loans were 30-days delinquent and 0.94 percent of loans were 60-days delinquent.
But, while the rate of delinquency is down and/or relatively stable year-over-year, it has trended upward since Q4 2015 – we'll want to stay close to these trends. That said, much of the increase in the percentage of 60-day delinquent automotive loans is a result of a higher percentage of deep subprime loans from previous years – high-risk originations that become delinquent often occur more than 16 months after the origination. Additionally, the percentage of deep subprime originations has steadily decreased over the past two years, which could lead to a positive impact on the percentage of delinquent automotive loans.
Despite rising automotive loan amounts and monthly payments, the data shows consumers appear to be making their payments on-time – an encouraging sign for automotive lenders. That said, lenders will want to continue to keep a close eye on all facets of car buyers' payment performance moving forward – but it is important to put it into context. A clear understanding of these trends will better position lenders to make the right decisions when analyzing risk and provide consumers with comprehensive automotive financing options.
To learn more about the State of the Automotive Finance Market report, or to watch the webinar, click here.