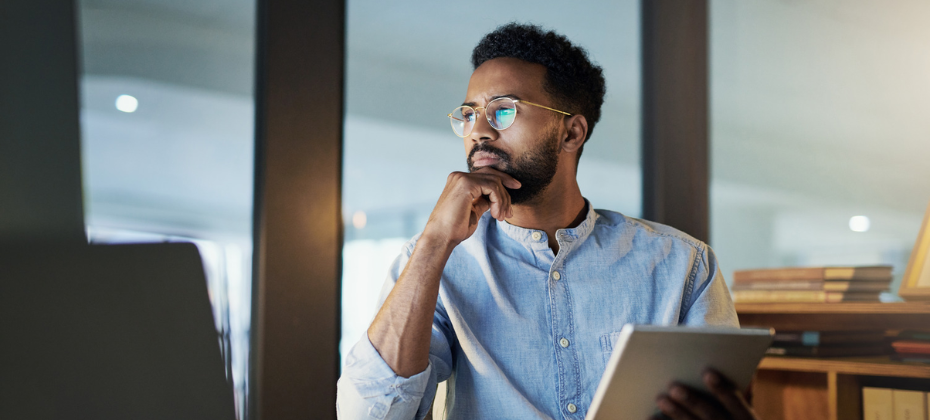 Changes in your portfolio are a constant. To accelerate growth while proactively identifying risk, you'll need a well-informed portfolio risk management strategy.
What is portfolio risk management?
Portfolio risk management is the process of identifying, assessing, and mitigating risks within a portfolio. It involves implementing strategies that allow lenders to make more informed decisions, such as whether to offer additional credit products to customers or identify credit problems before they impact their bottom line.
Leveraging the right portfolio risk management solution
Traditional approaches to portfolio risk management may lack a comprehensive view of customers. To effectively mitigate risk and maximize revenue within your portfolio, you'll need a portfolio risk management tool that uses expanded customer data, advanced analytics, and modeling.
Expanded data. Differentiated data sources include marketing data, traditional credit and trended data, alternative financial services data, and more. With robust consumer data fueling your portfolio risk management solution, you can gain valuable insights into your customers and make smarter decisions.
Advanced analytics. Advanced analytics can analyze large volumes of data to unlock greater insights, resulting in increased predictiveness and operational efficiency.
Model development. Portfolio risk modeling methodologies forecast future customer behavior, enabling you to better predict risk and gain greater precision in your decisions.
Benefits of portfolio risk management
Managing portfolio risk is crucial for any organization. With an advanced portfolio risk management solution, you can:
Minimize losses. By monitoring accounts for negative performance, you can identify risks before they occur, resulting in minimized losses.
Identify growth opportunities. With comprehensive consumer data, you can connect with customers who have untapped potential to drive cross-sell and upsell opportunities.
Enhance collection efforts. For debt portfolios, having the right portfolio risk management tool can help you quickly and accurately evaluate collections recovery.
Maximize your portfolio potential
Experian offers portfolio risk analytics and portfolio risk management tools that can help you mitigate risk and maximize revenue with your portfolio. Get started today.