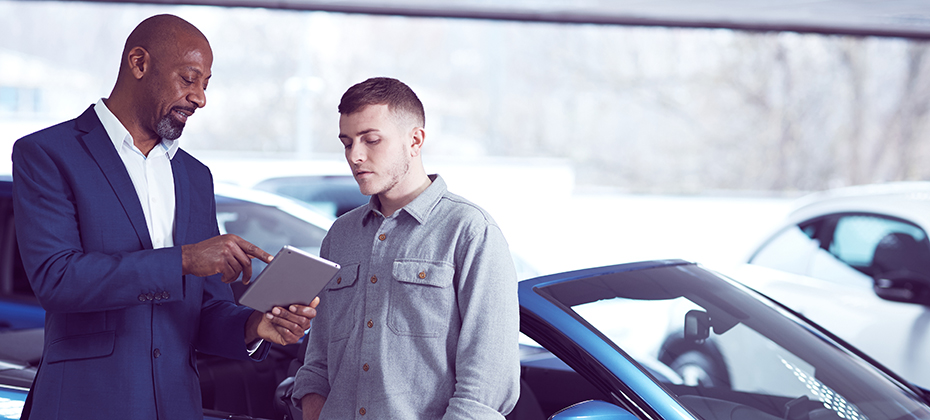 In the aftermath of Hurricane Florence, there will be millions of people returning to their homes to assess the damage and find ways to move forward. By no means will it be an easy task.
Finding a way to return to normalcy is hard enough, but consider all the items that need to be accounted for – homes, communities and vehicles.
In fact, there were as many as 1.8 million light-duty vehicles that could be flood damaged within the 22 FEMA-designated disaster areas. While it might be the furthest thing from an individual's mind, if their vehicle was damaged, they'll likely need to purchase a replacement. And, in an area where there may be thousands of flood-damaged vehicles, consumers need to be aware. Importantly, instead of going directly to the scrapyard, some of these vehicles will show up for sale on lots all over the country.
At Experian, we want to make sure consumers are equipped with data to help make the right decisions, especially post-Florence. The dangers of purchasing a flood-damaged vehicle can include: damaged electrical components, seizing mechanical parts and corrosion. In some cases, this costly damage won't show up until years later.
Experian is here to help. As a first line of defense against purchasing a flood-damaged vehicle, people can visit our website and use our free Vehicle Flood Risk Check, which leverages the power of data to help in two ways:
Users can quickly enter a VIN to identify if a vehicle has any flood damage, brands, or hurricane-related events that were reported to Experian.
Get an additional layer of insight with a FEMA advisory, which denotes whether a specific vehicle was registered or titled in a city that was declared a major disaster area by the Federal Emergency Management Agency.
Additionally, when purchasing a previously owned vehicle, it's important to review a vehicle history report, which—in addition to potential flood damage—includes reported accidents, branded titles, recalls, number of owners and more.
In the next few months, it will be especially critical for consumers all over the country to double check for potential flood damage when shopping for a vehicle. Having a functional, reliable vehicle is just one step on the road to normal, but it's a vital one.
Try the AutoCheck Flood Risk Check today to help mitigate the risk of purchasing flood damaged vehicles.
Not an AutoCheck subscriber?  Contact us to become an AutoCheck client.