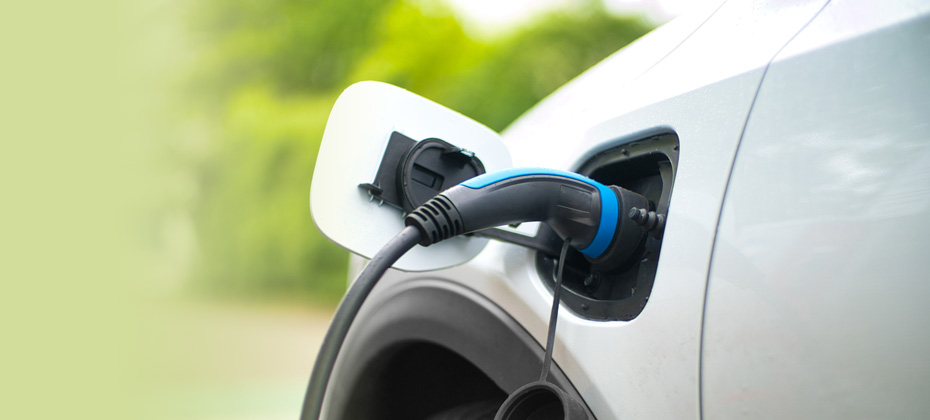 Over the past few years, there has been significant momentum in the alternative fuel vehicle market as the speed of new model introductions has raced forward. And now, with more options available and improved infrastructure driving popularity, we're seeing more consumers finance alternative fuel vehicles than previous years.
The State of the Automotive Finance Market: Q4 2021 report broke down alternative fuel financing trends—specifically how electric vehicle (EV) financing doubled year-over-year. Here are some of the trends we found.
EV vehicle popularity is increasing
While multiple alternative fuel vehicle segments made up 15.91% of new vehicle financing this quarter, an increase from 11.8% in Q4 2020, EV financing has grown significantly compared to half a decade ago. In Q4 2021, EVs made up 4.56% of new vehicle financing, doubling from 2.25% in Q4 2020 and a substantial jump from five years ago at 0.57% in Q4 2016.
As EVs continue to become more popular, looking at what models people finance will help lenders and dealers understand consumer preferences and make more informed decisions. In Q4 2021, three Tesla models made up the majority of the top financed EVs: the Tesla Model 3 took the lead at 36.62%, followed by the Tesla Model Y at 34.18% and the Tesla Model S at 5.3%. Rounding out the top five were the Ford Mustang Mach-E (6.02%) and the Volkswagen ID.4 (3.4%).
The remarkable growth in EV financing demonstrates how influential this fuel type is becoming in the automotive industry.
Average monthly payments for top EV models
Consumer predilections clearly show they would rather purchase a new EV than lease it, with 72.3% of new EV financing being loans and the remaining 27.7% being leases in Q4 2021.
In the past, we have seen some EVs typically have higher monthly payments than other alternative fuel vehicles, but there were many budget-friendly options for EV models this quarter. For example, the average monthly loan payment for a Nissan LEAF was $515 while its average monthly lease payment was $307 in Q4 2021. Similarly, the average monthly loan payment for a Hyundai Ioniq came in at $520 and its average monthly lease payment was $219 this quarter.
It is notable that the overall average monthly loan payment for an EV was $774, while the average monthly lease payment was $688 in Q4 2021.
With many more alternative fuel vehicle models on the horizon, this market will only continue to grow. Understanding the current state of alternative vehicle financing provides industry players additional context to this growing vehicle segment. Staying close to the data enables lenders and dealers make informed decisions in the quarters to come.
To learn more about EV financing and other automotive finance trends, watch the entire State of the Automotive Finance Market: Q4 2021 webinar.