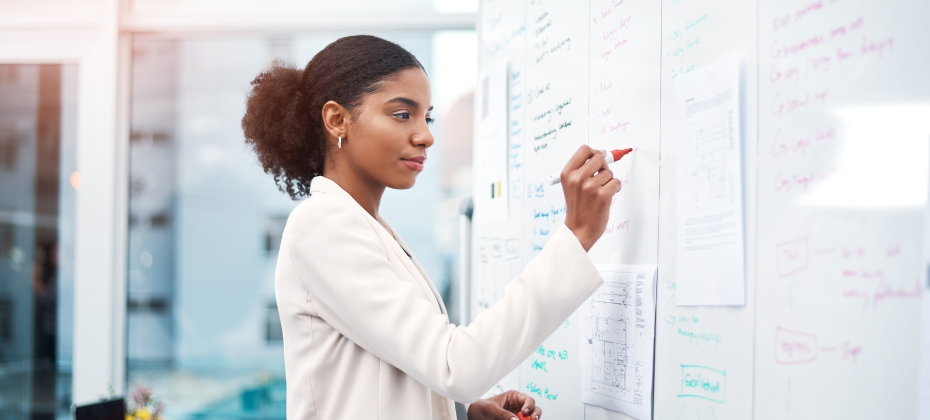 To reach customers in our modern, diverse communications landscape, it's not enough to send out one-size-fits-all marketing messages. Today's consumers value and continue to do business with organizations that put them first. For financial institutions, this means providing personalized experiences that enable your customers to feel seen and your marketing dollars to go further. How can you achieve this? The answer is simple: a customer-driven credit marketing strategy.
What is customer-driven marketing?
Customer-driven marketing is a strategy that focuses on putting consumers first, rather than products. It means thinking about the needs, wants and motivations of the prospects you're trying to reach and centering your marketing campaigns and messages around that audience. When done well, this comprehensive approach extends beyond the marketing team to all members of a company.
The benefits of customer-driven credit marketing
One benefit of this type of personalized credit marketing is that you can target customers with a potentially higher lifetime value. By focusing your marketing efforts on the right prospects, you'll ensure that budgets are being spent wisely and that you're not wasting valuable marketing dollars communicating with consumers who either won't respond or aren't a fit for your business. Customer-driven marketing enables you to identify and reach the most profitable, highly responsive prospects in the most efficient way, while also engaging with current customers to optimize retention rates.
When you create marketing programs that are customer-driven, you're not just selling; you're building relationships. Rather than being simply a service provider, you become a trusted financial partner and advisor. This kind of data-driven customer experience can help you onboard more customers and retain them for longer, translating to better results when it comes to your bottom line.
Customer-driven marketing: How to get started
Customer-driven marketing is less funnel, more spiral. You research, test, refine and repeat, all while taking into account customer feedback and campaign results.
It starts with defining your target audience and creating customer personas. As you do this, think about all the factors that are involved in your target customers' path to purchase, from general awareness and growing need to the final motivation that pushes them to commit. You'll also want to consider what their pain points may be and the barriers that may prevent them from buying.
Next, develop a marketing strategy that aligns with your target customers' needs and outlines how and where you'll reach them. It may also be helpful to gather and respond to customer feedback to ensure the value propositions in your campaigns are aligned with customer expectations. These insights can help you refine your messaging, resulting in increased response and retention rates.
Use the right data to extend relevant credit offers
When you send credit offers, you want to ensure they're reaching the right prospects at the right time. You also want to make sure these credit offers are relevant to the consumers that receive them. That's where quality data comes in. By optimizing your data-driven customer segmentation, you can develop timely and personalized credit offers to boost response rates.
For example, you might have a target audience of consumers who are both creditworthy and looking for a new vehicle. Segmenting this audience into smaller groups by demographic, life stage, financial and other factors helps you create credit marketing campaigns that speak to each type of customer as an individual, not just a number.
Meet consumers on their preferred channels
Nowadays, consumer behavior is more fragmented than ever. This is relevant not just from a demographic point of view, but from the perspective of purchasing behavior. Customer-driven marketing helps you interact with prospects as individuals so that the value propositions they encounter are a true fit for their life situation.
For instance, different age groups tend to spend time on different platforms. But why they're on those channels at any particular time matters too. Messaging aimed at prospects in their leisure time should be different from messaging they'll encounter when actively researching potential purchases.
Keep up with your customers
This is one answer to the question of how to improve customer retention as well. Research demonstrates that it's more cost-effective to keep a customer than to acquire a new one. When you tailor retention efforts with a well-thought-out customer-driven marketing strategy, you're likely to boost retention rates, which in many cases lead to better profits over time.
Importance of a customer-driven marketing strategy
Putting consumers at the center of credit marketing strategies — and at the center of your business as a whole — is the foundation for personalized experiences that can ultimately increase response rates and customer satisfaction.
For more on how your organization can develop an effective customer-driven marketing strategy, learn about our credit marketing solutions.