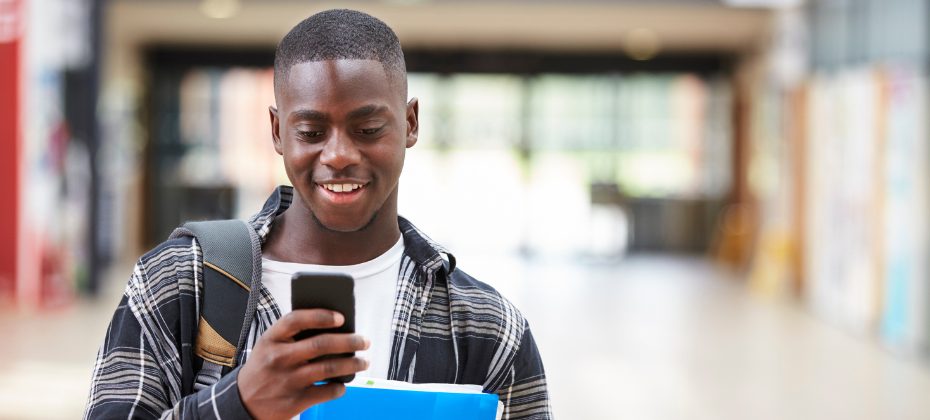 Despite economic uncertainty, new-customer acquisition remains a high priority in the banking industry, especially with increasing competition from fintech and big tech companies. For traditional banks, standing out in this saturated market doesn't just involve enhancing their processes — it requires investing in the future of their business: Generation Z.
Explore what Gen Z wants from financial technology and how to win them over in 2023 and beyond:
Accelerate your digital transformation
As digital natives, many Gen Zers prefer interacting with their peers and businesses online. In fact, more than 70% of Gen Zers would consider switching to a financial services provider with better digital offerings and capabilities.1 With a credit prescreen solution that harnesses the power of digital engagement, you can extend and represent firm credit offers through your online and mobile banking platforms, allowing for greater campaign reach and more personalized digital interactions.
READ: Case study: Drive loan growth with digital prescreen
Streamline your customer onboarding process
With 70% of Gen Z and millennials having already opened an account online, it's imperative that financial institutions offer a digital onboarding experience that's quick, intuitive, and seamless. However, 44% of Gen Z and millennials state that their digital customer experience has been merely average, noting that the biggest gaps exist in onboarding and account opening.2 To improve the onboarding process, consider leveraging a flexible decisioning platform that accepts applications from multiple channels and automates data collection and identity verification. This way, you can reduce manual activity, drive faster decisions, and provide a frictionless digital customer experience.
WATCH: OneAZ Credit Union saw a 25% decrease in manual reviews after implementing an integrated decisioning system
Provide educational tools and resources
Many Gen Zers feel uncertain and anxious about their financial futures, with their top concern being the cost of living. One way to empower this cohort is by offering credit education tools like step-by-step guides, score simulators, and credit alerts. These resources enable Gen Z to better understand their credit and how certain choices can impact their score. As a result, they can establish healthy financial habits, monitor their progress, and gain more control of their financial lives. By helping Gen Z achieve financial wellness, you can establish trust and long-lasting relationships, ultimately leading to higher customer retention and increased revenue for your business.
To learn how Experian can help you engage the next generation of consumers, check out our credit marketing solutions.
1Addressing banking's key business challenges in 2023.