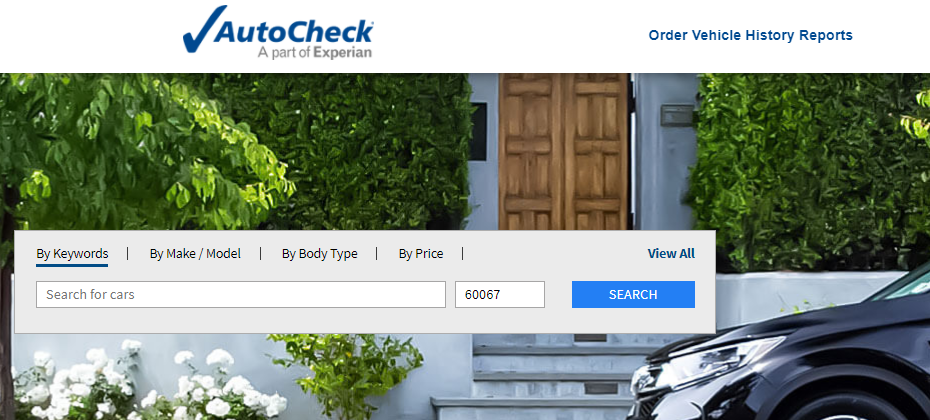 As more consumers turn to the internet to research and purchase preowned vehicles, dealers have focused marketing efforts to the online marketplace to get their vehicles in front of shoppers. According to Think with Google, 95% of vehicle buyers use digital as a source of information and it takes 65% of buyers just three weeks to research vehicles online prior to purchase.
With seventy-eight percent of consumers visiting two or more sites during their shopping "journey"1 how do dealers capture their attention, increase lead and sales conversions? Dealers need to share key data in a vehicle history report such as information related to reported accidents, odometer readings, open recalls, and whether the vehicle qualifies for buyback protection. These details help consumers better understand and make informed decisions when shopping.
Case Study: How leveraging the AutoCheck VHR subscription increased lead and sales conversions
Our integration partner, CarZing, an online auto shopping portal, offered a Free AutoCheck® Vehicle History Report on their Vehicle Detail Page (VDP) which increased lead and sales conversions. Together, we analyzed six months of lead activity on millions of vehicle listings on CarZing focusing on the 200 most popular vehicles by year/make/model. Key findings indicated that vehicle listings offering a Free AutoCheck VHR on the VDPs achieved a higher lead conversion rate than listings for the same year/make/model for vehicles without a Free AutoCheck report.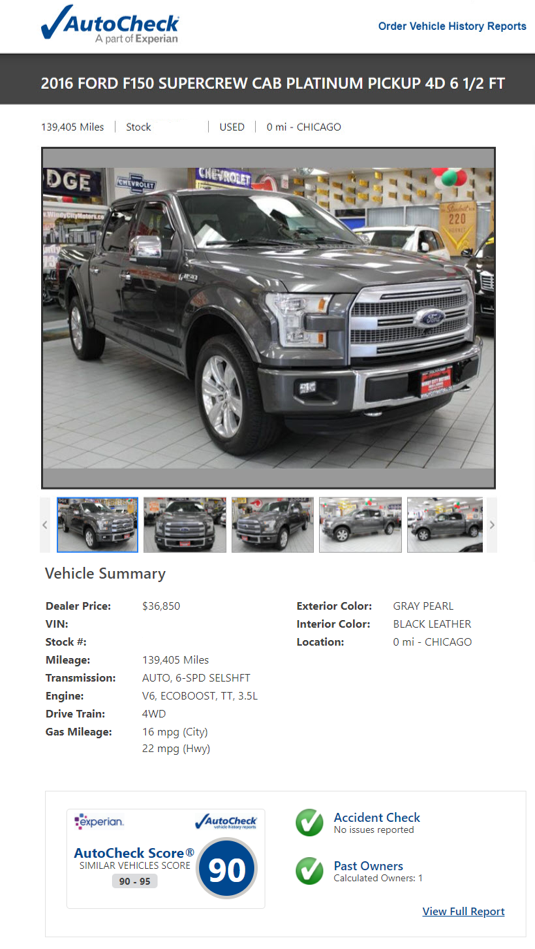 Here's a few highlights from the full report:

Furthermore, when layering in available sales data, sales conversion is higher for vehicles featuring a free VHR available to consumers than vehicle listings that did not. Based on the results, CarZing's Director of Operations, Frank Merle strongly encourages all AutoCheck clients take advantage of the exponential value that offering a free AutoCheck report brings to dealership VDPs.
Dealers with an AutoCheck subscription can list their vehicles for free on AutoCheck.com and CarZing.com. Simply contact your Experian account executive or call 1 888 409 2204.
For dealers that are not yet subscribers, here's a few more things you may not know about Experian AutoCheck Vehicle History Reports. We do not re-market to shoppers, resell VDP leads or offer your competitors' inventory for consideration on AutoCheck.com. Our goal is to help your dealership sell your inventory.
For dealers who are interested in learning more about the benefits of becoming an AutoCheck subscriber contact us today.
1https://www.coxautoinc.com/wp-content/uploads/2021/02/Cox-Automotive-Car-Buyer-Journey-Study-Pandemic-Edition-Summary.pdf