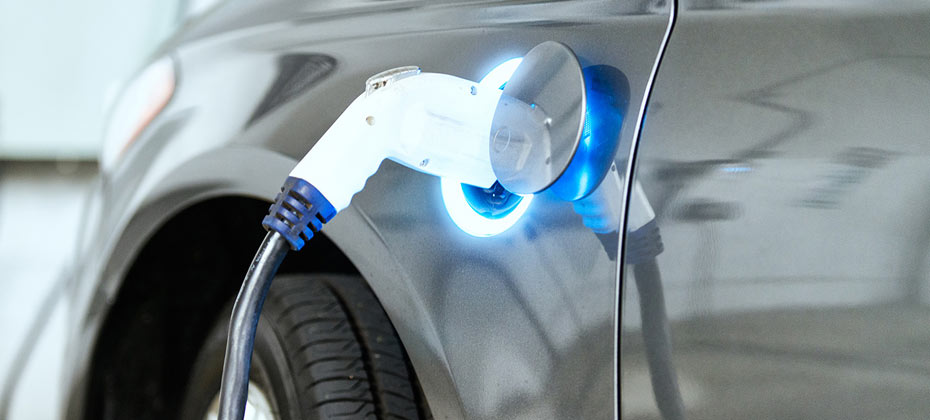 In late September, California announced a new requirement for the sale of all new passenger vehicles to be zero-emission by 2035. While that's still 15 years away, the executive order created quite a buzz in the automotive industry, reigniting conversations about electric vehicles (EVs) and the current market penetration of the most common zero-emission vehicles.
With that in mind, we wanted to take a closer look at the state of EVs—across the country and more specifically, in California—to better understand the EV market and how it's grown over the past few years.
As of Q2 2020, electric vehicles comprised just 0.312% of vehicles in operation (VIO). While EV market share seems small, there has been significant growth since Q2 2015, when they only held 0.0678% of the VIO market—meaning the growth of EVs has more than tripled (3.6x) in the last five years. But even still, other segments, such as CUVs have seen faster growth in the same time period (10% market share in Q2 2020 compared to 6.2% in Q2 2015).
California sees faster EV adoption
California has seen growth in EV adoption in the last decade, but it has grown exponentially in the last five years. EVs comprised 1.79% of new vehicle registrations 2015, and the percentage grew to 5.32% as of Q2 2020. Much of the growth occurred between 2017 and 2018, when market share jumped from 2.62% to 5.04% year-over-year, with the introduction of the more cost-effective Tesla Model 3. Even with that growth, California new vehicle purchases have a long way to grow to move up to 100% EV.
With the popularity of the Model 3, it's somewhat unsurprising, Tesla holds the lion's share of the EV market in California, making up 61.9% of EVs on the road within VIO, and nationally at 64.8% share. That could potentially change down the road though. Over the next two years, numerous manufacturers have plans to introduce electric versions of popular models or introduce new EV models altogether. This not only creates competition but could also help continue to drive down vehicle cost, making EVs a more viable option for consumers.
Examining costs and other factors
Cost is one of the key considerations that industry experts have routinely brought up over the years as a barrier to EV adoption. While some say that maintenance and fuel are cheaper in the long run, purchasing an EV today is typically a more expensive option at the dealership. The average loan amount for an EV in California in 2019 was $40,964, compared to an average vehicle loan amount of $32,373.
That said, as EV adoption has seen exponential growth in the last five years, the average price has reduced. The average loan amount for an EV in 2016 was $78,646, dropping more than $35,000 in just five years as the technology continued to mature and vehicle costs lowered. Additionally, tax incentives, particularly in California, have also helped reduce affordability concerns. Though today's tax incentives may not be in place through 2035, California will likely need to evaluate if economic incentives are required along the way to achieving the zero-emission vehicle deadline.
However, even as costs lower, there are additional challenges to be overcome. For instance, infrastructure continues to be a barrier to adoption. In a 2019 AAA study, concern over being able to find a place to charge is the top reason listed as to why respondents are unlikely to purchase an EV in the future. In addition, according to Statisa, in March 2020, the U.S. had almost 25,000 charging stations for plug-in electric vehicles, and approximately 78,500 charging outlets. Of those charging stations, nearly 30% are in California. But with continued growth of EV sales, there will be a critical need for continued infrastructure nationwide—not just in California.
In addition to these considerations, many impacts of the new mandate remain unknown. California will have to navigate increased electricity demand—especially during peak hours—and increases in battery scrappage, as EVs wear out. Gas stations will need to manage a loss of revenue, while changes in fuel taxes are likely, and vehicle technicians will require new training.
If increased adoption of zero emission vehicles is California's long-term goal, this could also impact the popularity of used vehicles, which could leave dealers looking for alternative locations to sell their gasoline-powered inventory.
Looking toward the future of EVs
Realistically, with 15 years until the mandate takes effect, the California mandate won't have much of an immediate effect on the industry. But it does highlight key considerations for automakers and the aftermarket moving forward. To achieve better adoption rates, automakers need to understand the barriers to success and how they impact consumer behavior. An example of this is how California has seen higher EV adoption rates as the availability of plug-in stations has increased.
Continuing to find ways to lower costs and focusing on savings over the lifetime of the vehicle is will help consumers see the value of an EV. At the end of the day, automakers play a large role in moving the country toward EV adoption, so having a clear understanding of the trends can help refine strategies as we move toward an electrified future.