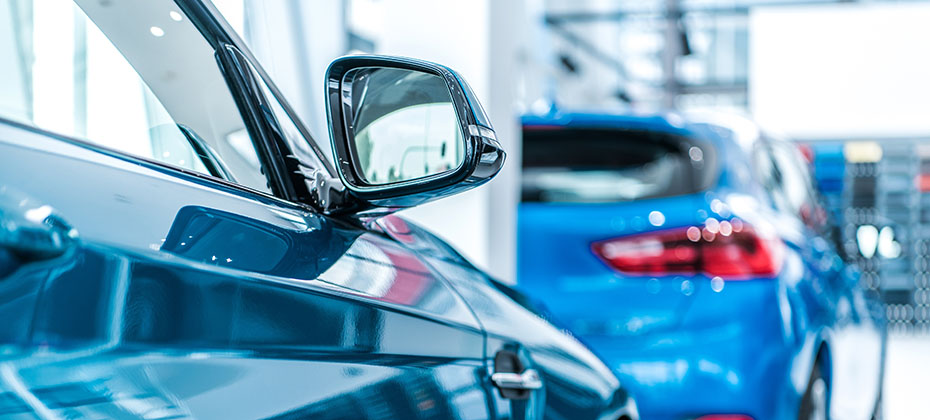 No one was quite prepared for COVID-19 and its unprecedented impact on the automotive industry. Factories shutdown, dealerships closed and sales plummeted. But, now as the market begins to recover, the environment looks different than it did before. In order to move forward and rebound from the pandemic, manufacturers and dealers need to rely on market trends and insights to assess their go-forward strategy.
As expected, new and used vehicle registrations experienced significant declines compared to last year. According to Experian's Q2 2020 Market Trends Review, there were 6.4 million new vehicle registrations through the first half of the year, down from 8.4 million a year ago; used vehicle registrations came in at 18.3 million, down from 21.8 million over the same period.
Despite the significant drop in new and used vehicle registrations at the onset of the pandemic, a positive trend is emerging. In March, when COVID-19 was officially declared a pandemic, the volume of new vehicle registrations dropped by approximately 460,000 compared to February; a similar trend was observed on the used vehicle side, where registrations declined by as much as 1.6 million. We have since seen new and used vehicle registrations slowly approach pre-pandemic levels; and in some instances, exceed them. In both June and July, there were approximately 1.2 million new vehicle registrations; only about 120,000 off February levels—and used vehicle registrations actually surpassed the February mark, in both June and July by surpassing 3.7 million vehicles each month.  This positive trend eludes to a cautious return to normalcy as stay-at-home orders lift and consumers once again consider purchasing vehicles.
But with more consumers re-entering the automotive market, understanding which vehicles are most in demand is crucial to meeting the needs of car buyers. The top three makes for new vehicle registrations for consumers were GM (13.9%), Toyota (12.4%) and Ford (10.1%). Meanwhile, the top three make and models include Ford F-150 (3.4%), Chevy Silverado 1500 (3.3%) and Toyota RAV4(3.1%).
Beyond the preferred makes and models, the industry needs to understand who is buying cars. And contrary to popular belief, Millennials and Gen Z have actually increased their car purchasing. Both groups saw an increase in the percentage of consumers purchasing vehicles, while Baby Boomers and Gen X saw a decrease. It's important to note, Baby Boomers, Millennials and Gen Xers still make up the majority of consumers purchasing new vehicles.
People are at different points in the COVID-19 recovery lifecycle. Understanding who is in the market for a vehicle and what they are looking for is more important than ever. As the market rebounds, manufacturers and dealers can both meet the demands of consumers and increase sales by identifying in-market car shoppers and reaching them with relevant messages. For example, Millennials might be more receptive to digital messaging across many platforms while Baby Boomers and Gen X consumers may gravitate towards print. It's these small details that will carry messaging further.
As consumers begin to reconsider automotive purchases, manufacturers and dealers can stay one step ahead by digging into the data. Staying ahead of the trends and adjusting to what lies ahead, will not only support sales growth, but also support consumers as they begin to recover from the impact of COVID-19.
To view Experian's full Q2 2020 Market Trends Review, click here