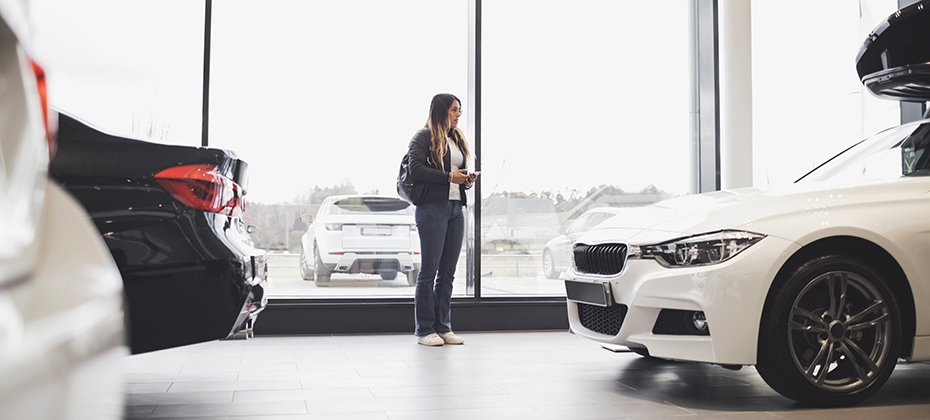 Stay at home orders are beginning to lift across the country, and dealers are beginning to move forward. But, even as these orders lift, that doesn't mean dealers can or should go back to the strategies they had laid out for the year, as so much has changed these last few months.
As reopening occurs, it's important to keep in mind that the situation is still fluid for many consumers, and marketing strategies need to reflect that. While creating dynamic strategies may sound like a large ask, data can help you create informed decisions that quickly adapt to a changing environment. Among the available data sets, one of the most telling right now is consumer sentiment, which can help you create a more human connection with consumers. Better understanding consumers' situations enables you to create more effective strategies that show consumers you're here to help them meet their most pressing needs.
Experian's research found that 23 percent of consumers are looking to purchase a vehicle in the next few months, as of July 1. Of those consumers, 59 percent plan to move forward with their purchases, and 34 percent plan to purchase something less expensive than planned. While these are informative metrics, the data becomes truly actionable when analyzed by generation and population size.
Consumer sentiment across populations  
We looked at the same data across urban, suburban and rural areas, and found that urban residents show the highest propensity to be in-market for a vehicle in the next few months at 42 percent—which is even higher than the national average of 23 percent. In contrast, only 14 percent of consumers in suburban areas and 13 percent of consumers in rural areas are looking for a new vehicle in the next few months.
If your dealership is in an urban area, now is a great time to identify your local in-market vehicle shoppers, typically located within three zip codes around your dealership, and identify their most pressing needs. Where is the consumer in their car-buying journey? Do they want to buy something in a few weeks, or a few months? Do they need to exchange a lease? Was there a vehicle incident? Once you identify where they are in their journey, your communication can help point them to the right option.
When you take a closer look at the urban data, it also shows us that consumers are interested in exploring all their options. Of the 42 percent of urban consumers looking to purchase a vehicle in the coming months, 69 percent plan to continue with the purchase as planned, though 32 percent are planning to purchase something less expensive than originally planned, and 27 percent of these consumers are considering leasing, instead of purchasing. It's important for you to understand this and meet consumers where they are by presenting a variety of options. This shows that you're helping to meet their most pressing needs – and budget.
if your dealership has more rural customers, a different tactic, such as focusing on bringing customers into the service drive, could be more effective. You could also use this time to analyze the vehicles are in your surrounding market to see which have open recalls or maintenance needs. This can help build a relationship that will encourage consumers to return to your dealership when they're ready for a purchase.
Generational differences
Another way to focus on the data is by generation, where several interesting insights emerge. As of July 1:
Only 8 percent of Baby Boomers are considering a vehicle purchase in the next few months
Millennials (29 percent) and Gen X (35 percent) are the most interested in purchasing a vehicle in the next few months
Of those looking to purchase a new vehicle, Gen Z (28 percent) is the most interested in leasing instead
While these insights are informative on a national level, that data will only take you so far. Dealers need to drill down and focus on your local market and identify who's around your dealership. When is the last time you did a profile of the area? It may be time for an update to better understand who your most likely consumers are and in what they are most interested.
Understanding your local market, has always been key to success for dealerships. But now, you need to understand the attitudes of your potential customers in order to manage the current environment and to address consumers' most pressing needs. Strategies that are informed by data, such as consumer sentiment, will ensure that you lead with empathy and build relationships that will thrive in the days to come.