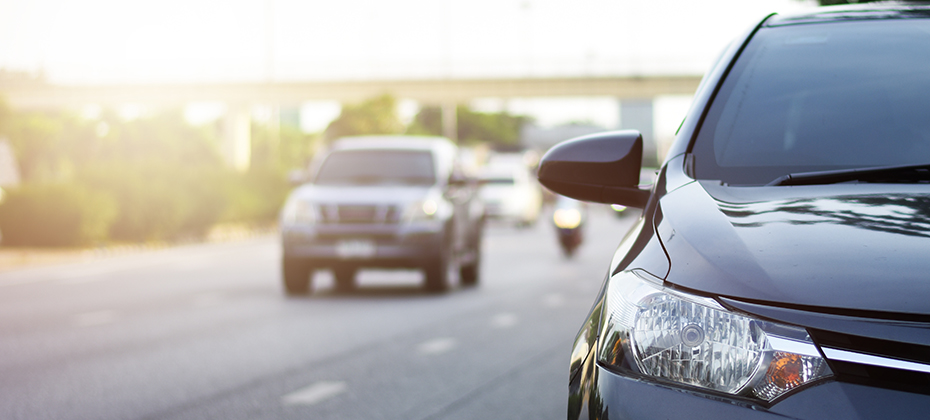 Data has become one of the most powerful tools in the automotive industry. It's opened the door to innovative design, predictive maintenance, improved operations and more accurate risk assessments. And now, as we navigate COVID-19, the industry is leaning on data more than ever to move ahead. It can start with deeper insight into what's on the road.  A keen understanding of market trends can inform operational strategy for the coming months—and if there's ever been a time to be strategic, it's now.
Experian recently released its Q1 2020 Market Trends report, which provides insights about the vehicles on the road and the most popular vehicle segments.
Entry-level crossover vehicles continue to gain significant market share
When looking at the top 20 segments of vehicles in operation, you likely won't be surprised to find full-size pickups are the most popular vehicle, with 15.9 percent market share. It's followed by standard mid-range cars (10 percent), but that will likely change soon. Entry-level crossover vehicles (CUVs) reached 9.9 percent of market share in Q1 2020—coming close to eclipsing mid-range cars. CUVs such as the Toyota RAV4, Ford Escape, and Honda CRV have seen continuous growth since Q1 2009, and are unlikely to stop anytime soon. In fact, as Q1 2020, CUVs comprised just over 50 percent of new vehicle registrations, more than any other vehicle segment.
While the first inclination would be to think about this in terms of inventory impact, there are clear marketing implications.  While full-size pickups remain the vehicle of choice for many car shoppers, increases in other vehicle types reinforce the need to understand your local market—particularly during this time.
In-market car shoppers have different needs—extra legroom, fuel efficiency, more seats, etc. Gone are the days of the one-size-fits-all campaigns. Understand the preferences of your local market and adjust messaging accordingly—just because full-size pickups are the most popular nationwide, doesn't mean other areas are not in-market for a different vehicle.
Aftermarket "sweet spot" is growing
Vehicles that are 6 – 12 years old fall into what's known as the aftermarket "sweet spot," meaning that they've aged out of general manufacturer warranties, and will require consumers to pay closer attention to maintenance and potentially replace critical components—an opportunity for many aftermarket companies and dealers. As of Q1 2020, 31.5 percent of vehicles in operation fell into that "sweet spot."
As the industry continues to think about consumers' most pressing needs—what about consumers who aren't in market to purchase but do have a vehicle in the "sweet spot"? Do they understand what service their vehicle may need, and why it's important? This can be a good time to educate consumers on why routine upkeep is vital to keeping their vehicles on the road. This will build rapport with customers that will keep your brand top of mind for service needs, but also the next time they're in market for a vehicle.
At the end of the day, data is at its most powerful when it enables us to make actionable decisions, whether they're about marketing, inventory, or reopening in the current environment. The automotive industry will continue to remain resilient if we focus on the data available to us to make the right decisions as we move the industry forward, together.
To view the full Q1 2020 Market Trends presentation, click here