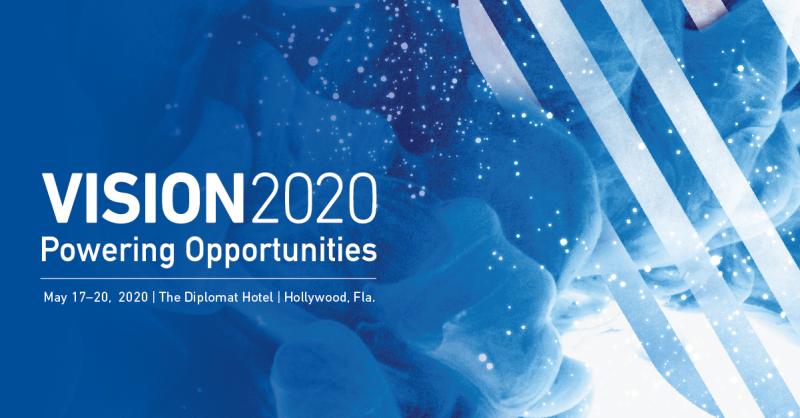 Update: After closely monitoring updates from the WHO, CDC, and other relevant sources related to COVID-19, we have decided to cancel our 2020 Vision Conference.
If you had the chance to experience tomorrow, today, would you take it? What if it meant you could get a glimpse into the future technology and trends that would take your organization to the next level? If you're looking for a competitive edge – this is it.
For more than 38 years, Experian's premier conference has connected business leaders to data-driven ideas and solutions, fueling them to target new markets, grow existing customer bases, improve response rates, reduce fraud and increase profits.
What's in it for you? Everything to gain and nothing to lose.
Are you a marketer? These sessions were made to drive your conversion rates to new heights:
Know your customers via omnichannel marketing: Your customers are everywhere, but can you reach them? Learn how to drive business-expansion strategy, brand affinity and customer engagement across multiple channels. Plus, gain insight into connecting with customers via one-to-one messaging.
By invitation only, the future of ITA marketing: An evolving landscape means marketers face new challenges in effectively targeting consumers while staying compliant. In this session, we'll explore how you can leverage fair lending-friendly marketing data for targeting, analysis and measurement.
Want the latest in technology trends? Dive into discussions to transform your customer experience:
Credit in the age of technology transformation: Machine learning and artificial intelligence are the current darlings of big data, but the platform that drives the success of any big data endeavor is crucial. This session will dive into what happens behind the curtain.
Put away your plastic – next-generation identity: An industry panel of experts discusses the newest digital identity and authentication capabilities – those in use today and also exciting solutions on the horizon.
How about for the self-proclaimed data geeks? Analyze these:
Alternative data: Listen in on an in-depth conversation about creative and impactful examples of using emerging data assets, such as alternative and consumer-permissioned data, for improved consumer inclusion, risk assessment and verification services.
The next wave in open data: Experian will share their views on the potential of advanced data and models and how they benefit the global value chain – from consumer scores to business opportunities – regardless of local regulations.
And the risk masters? Join us as we kick fraud to the curb:
Understanding and tackling synthetic ID fraud: Synthetic IDs present a serious challenge for our entire industry. This expert panel will explore the current landscape – what's working and what's not, the expected impact of the next generation SSA eCBSV service, and best practice prevention methods.
You are your ID – the new reality of biometrics: Consumers are becoming increasingly comfortable with biometrics. Just as CLEAR has transformed how we use our biometric identity to move through airports, sports venues and more, financial transactions can also be made friction-free.
The point is, there's something for everyone at Vision 2020. It's not just another conference. Trade in stuffy tradeshow halls and another tri-fold brochure for the insights and connections you need to take your career and organization to the next level.
Like technology itself, Vision 2020 promises to connect us, unify us and enable us all to create a better tomorrow. Join us for unique networking opportunities, one-on-one conversations with subject-matter experts and more than 50 breakout sessions with the industry's most sought-after thought leaders.